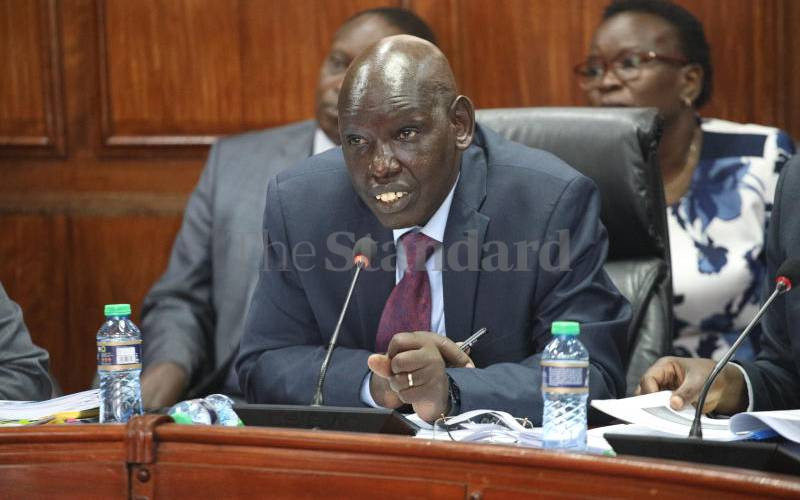 School heads can now breathe easy after the Education Ministry on Friday announced it will next week release Sh16 billion for capitation.
This comes after headteachers and principals on Thursday intimated to The Saturday Standard that the institutions were under a financial impasse that threatened to disrupt the examination preparations.
Basic Education Principal Secretary Belio Kipsang on Friday indicated that the monies will be appropriated as follows: Junior School will receive Sh1,75B while primary schools will get Sh1,56B.
The bulk of the funds will go to funding secondary schools under the Free Day Secondary Education, the institutions will receive Sh16.24B.
"To ensure normal running of all school activities, the Ministry of Education has received Sh16,249,982,722.28 Billion as capitation funds from The National Treasury for disbursement to learners in public Primary, Junior and Secondary Schools," Kipsang stated.
The PS further indicated that the funds will hit the school accounts by next week.
"The Ministry wishes to assure all schools that the funds will be wired to respective school accounts next week to facilitate smooth delivery of targeted learning activities," the PS added.
At the same time, the government has banned schools from engaging in any activities within their premises in the third term.
Schools opened for the third term of the 2023 academic calendar on August 28 which is scheduled to run until October 27 to pave the way for the KCPE and KPSEA national examinations that are slated to begin on October 30.
School heads who spoke to the Standard indicated that the financial crunch threatened to halt operations in the institutions and further put into jeopardy the preparation of the KCPE and KCSE examinations.
Kuppet chairman Omboko Milemba said that he had written to Education Cabinet Secretary Ezekiel Machogu seeking for the release of the funds.
He has further called on Parliament to petition the release of the funds.
"I have done two questions to the Parliament through the clerks so that the Cabinet Secretary for Education may come and explain why we have this delay," Milemba said.
Related Topics