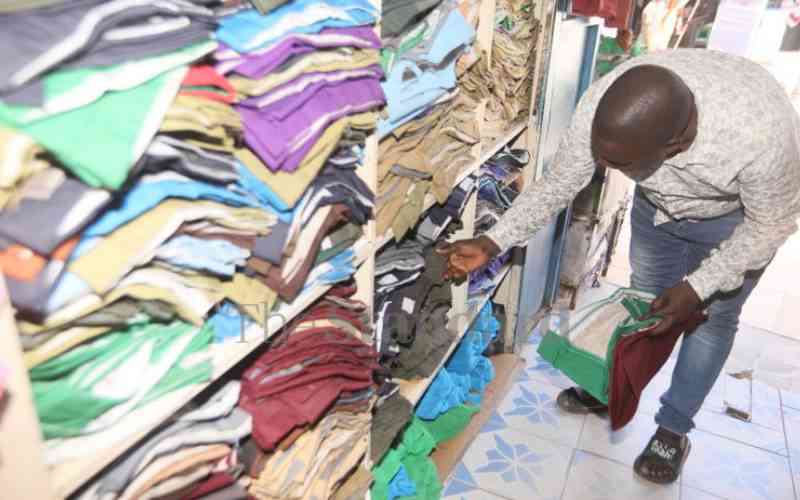 School heads who will force parents to buy school uniforms from particular dealers or within the institution's premises will now be punished.
In what may come as a reprieve to parents who have for a long time complained of the high cost of uniforms, the Education Ministry has now announced to crack the whip on heads who will continue to prescribe specific uniform dealers.
Basic Education Principal Secretary Belio Kipsang now says the practice which has been a major source of public outcry is against the law.
In a letter to school heads and regional, county and sub-county directors of education, Kipsang says that going forward, such heads will face the law.
"The ministry will take note and process the names of non-compliant schools for necessary action within the provision of the law," Kipsang said in the letter dated May 30,2023.
Kipsang said, in the letter, that parents are at liberty to purchase uniforms and other personal effects from outlets of their choice.
He said that the conduct contravenes the objective of the Basic Education Act to promote free and compulsory basic education and regulation 67(3) of the Basic Education Regulation 2015
"… which provides that "No institution shall prescribe a specific supplier of school uniform or any other material for the parent or guardian," Kipsang said.
Parents have in the past accused headteachers of forcing them to buy materials and equipment from shops selling them at inflated prices.
Parents also claimed that school authorities had a direct or indirect link to such outlets and that they benefit from the exclusive purchases.
In some schools, parents buy three pairs of trousers at Sh2,610 or Sh870 for a trouser. The same trouser, parents said, costs Sh350 in the open market.
In some schools, parents were required to buy three short-sleeved shirts at Sh530 each. In the open market, parents said this would cost Sh250.
In the open market, a shirt would cost about Sh250, a trouser Sh450, a pullover Sh850, socks and ties about Sh150 each, leather shoes Sh850 and rubber shoes about Sh350.
Yet in some schools, one shirt goes for Sh1,250, a trouser Sh1,450, a blouse is sold at Sh700, T-shirts Sh600, a tracksuit Sh2,750, pullover Sh1, 500 and a pair of socks at Sh200.
The move could be a signal of the beginning of wider radical reforms on school uniforms proposed to the Education ministry in April.
In the proposed reforms by Githunguri MP Gathoni Wamuchomba, schools within the same county would share a similar colour of school uniform but the colour would vary from county to county.
She argued that what constitutes school uniforms be defined, the price, where to buy them and colours be standardised to ease parents' burden.
The MP argued that schools have become commercial centres and have also created cartels of business ventures where parents are paying through their noses.
"We must come up with clear standards in terms of colour, quality, and pricing and open up the sector to local dressmakers. Standardised mean that we shall regularise quality, colour, pricing and uniformity," she said.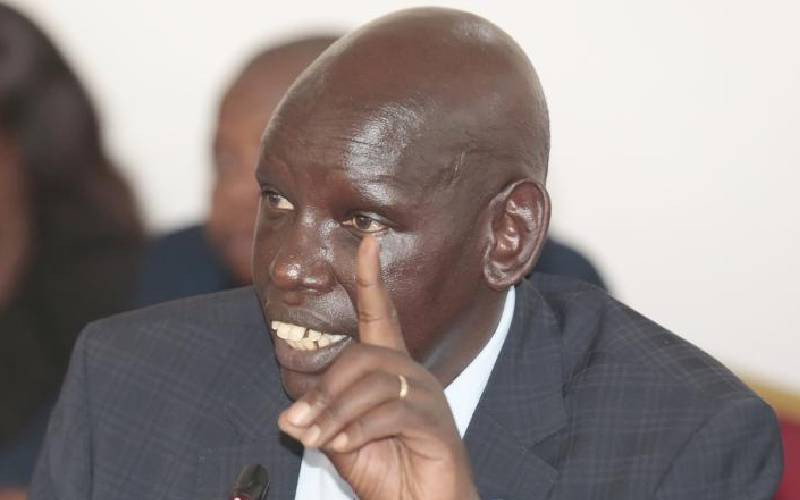 The reforms, if passed and adopted, would spell a reprieve to parents as they would give them the liberty to choose where they want to get the uniforms from.
The Competition Authority has in the past put on notice public and private schools recommending specific outlets for parents to buy school uniforms from.
In the notice to the public, CAK Director General Dr Adano Roba said that some schools specify in their admission letters, and school joining instructions where parents can purchase uniforms without any explicit benefit to the consumers.
The director general cautioned the school principals and administrators from the outlawed conduct, saying parents are free to buy uniforms from their preferred outlets.
"Parents should be free to buy uniforms from their preferred shops/outlets as long as the school uniform bought meets the colour, shade, thread count and design as prescribed by the respective schools," Roba said on January 11.
Those affected by the conduct were asked to contact the authority through [email protected].
But this is not the first time the directive on school uniforms has been put forward.
Parents had earlier proposed that all learners have one uniform like the police and National Youth Service (NYS) with the same quality, but previous proposals were rejected.
Education stakeholders have pointed fingers at Cabinet Secretaries and top officials who have occupied the Education docket since 2014 for failing to implement the findings of a task force chaired by Dr Kilemi Mwiria.
The Mwiria Report made proposals aimed at lowering the cost of secondary education, including eliminating unnecessary levies and limiting components of school uniforms to essential elements.
The report further called for the elimination of components such as blazers.
The task force identified the basic components of school uniform to include a short/trouser or skirt, a shirt or blouse, a necktie, a sweater, socks and footwear. A sunhat was also listed as key to learners with albinism.
The task force found that many families could not afford secondary school education as a result of "high direct and indirect costs that have a bearing on the fees that are charged."
During his time as Cabinet Secretary, Prof George Magoha cautioned schools against putting multiple requirements and unreasonable demands on parents.
The late Magoha at the time argued that this only helped in keeping students away from the institutions of learning against the government's 100 per cent transition policy.
He warned school heads over imposing uniform dealers on parents and warning of those in violation that he would not hesitate to take action.
The late CS was categorical that there was no obligation for any parent to buy uniforms from the shops prescribed by headteachers to get their children admitted to the schools.
"It is extremely important for principals to have a human face when dealing with these matters. Those students who have exact uniforms that are in good condition should be accommodated until they are able to acquire new ones," Prof Magoha said.
The Ministry of Education has over time noted that whereas headteachers have a right to refer parents to specific places where to buy uniforms, any child who acquires decent second-hand clothes similar to that of the school should be allowed to join the school without conditions.
Ministry officials also argued that parents were at liberty to purchase uniforms and other personal effects from the most affordable outlets available to them. Parents had accused headteachers of forcing them to buy materials and equipment from specific shops selling them at inflated prices.
Related Topics