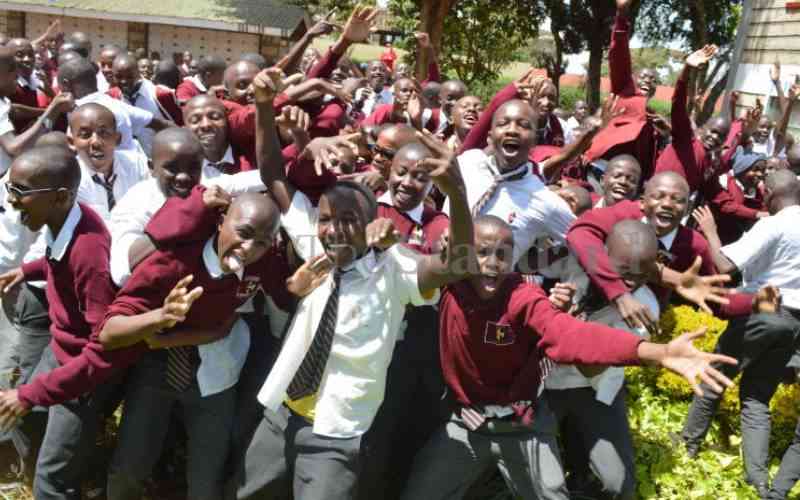 Principals and Boards of Management (BoM) are worried about the high cost of electricity and water bills to run their schools.
It is a situation that has seen some schools drill boreholes and install solar power panels to save on costs.
The bills are to increase further in the next three years, if a proposal by Kenya Power to the Energy and Petroleum Regulatory Authority to increase energy charge tariffs sails through.
The Mbeere North Kenya Secondary School Heads Association (KESSHA) Morris Nthiga said the bills have started affecting most schools.
At St Bhakita Siakago Girls, the only national school in Mbeere region, the institution spends Sh135,000 on power bills and a minimum of Sh150,000 on water.
"If we can cut these costs, then the school can allow the NG-CDF to assist other schools with bigger challenges," Principal Ann Mwangangi told a consultative meeting.
She called on area MP Geoffrey Ruku, who convened the consultative meeting, to liaise with Water CS Alice Wahome, alumni of the school, to help in sinking boreholes and improving the water catchment around the school.
In Meru county, Meru School and Igembe Boys are paying about Sh200,000 each in monthly electricity bills. Igembe Boys Principal Lawrence Mutembei said the bill is a challenge for the school.
He urged the government to assist public schools in paying the bills to reduce the financial burden. "If the government helped a bit by increasing the capitation, we would be grateful," Mr Mutembei said.
"The (electricity bills) are very high as compared to the previous months," said Meru School Principal Mwenda Ruteere.
He said the school had sunk a borehole. "On water, we pay about Sh15,000 monthly but we have also done our own water intake to reduce the cost," Mutembei said.
St Mary's Igoji Principal Isabellah Wainaina said the challenge is the same as the cost of electricity is likely to cripple operation in most boarding schools.
At Njiri Boys High School, Principal Gibson Mwangi said they stopped relying on piped water by enhancing the harvesting of rainwater and pumping water from a nearby stream. "We are suffering due to a monthly electric bill of Sh373,000 which will force us to shelve some operations," said Mwangi.
At Chania Boys High School, Principal James Gitau said he was looking for Sh250,000 to pay the January electricity bill. "The school has a borehole after we found the water bills too high," said Gitau.
At Ichagaki Mixed Secondary School, Principal Andrew Maina said the electricity bills have been escalating, forcing BoM to consider shifting to green energy. "We are moving to the installation of solar panels because the school has been issued with an Sh75,000 electricity bill. A month ago, we paid Sh65,000," said Maina.
Related Topics