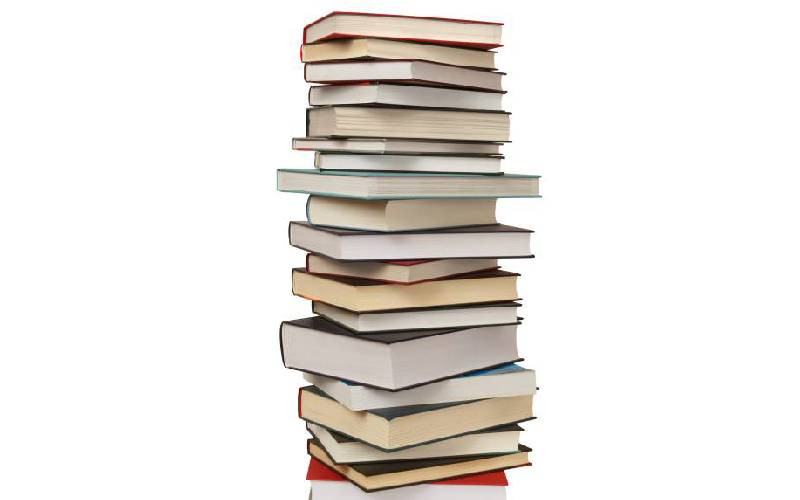 Parents of learners joining the inaugural junior secondary school (JSS) have a reason to smile after the State assured them of support in providing study materials in all learning areas.
The Kenya Institute of Curriculum Development (KICD), which is mandated to do evaluation and procurement for all curriculum materials, said JSS learners in all public schools will get textbooks for all the 12 compulsory subjects and four optional learning areas.
KICD Chief Executive Officer Charles Ong'ondo said the government will ensure learning materials are available before schools open on January 23.
"The government will supply a book for every learner in every subject, starting January 30," said Prof Ong'ondo, emphasising that this will not include work books.
He said even with the government buying the books, it will not restrict schools to mandatory textbooks.
"The other books will still be available to the learners to buy because the other books we have approved are also okay," he said.
"As a measure of safeguarding parents, we encourage schools to only buy one textbook and if they need more, they just use them as reference because they are drawn from the same curriculum design."
He said the government had picked the lowest bidder in each category of subject to supply public schools countrywide.
Ong'ondo said the course books, which will also be adapted for learners with special needs, will come with teacher's guides.
The 12 core learning areas for junior secondary include Mathematics, English, Kiswahili, Integrated Science, Home Science, Visual Art, Performing Arts, Social Studies, Religious Education and foreign languages.
Ong'ondo blamed the debate about the domiciling of JSS for the delay in distribution of textbooks for the inaugural class.
He said the government has already contracted the publishers to supply the books before the end of January. "The Ministry of Education owns the children and the KICD will distribute books based on the list of the schools and the number of learners. We already know that the Grade 7 will have 1,287,597 learners," Ong'ondo said.
He said the books will be delivered to schools based on the learner statistics from the ministry.
He said some learners may move from one school to another during the transition period and urged headteachers to give the correct information in good time.
"The movement of learners in schools is sometimes a challenge since headteachers delay in feeding us with the change in the number so that we can adjust the number of books," Ong'ondo said.
Influx in public schools
He also said the relocation of learners following the outbreak of Covid-19 pandemic, which led to an influx in public schools, may hinder the institute from getting the right figures.
Those course books selected for English are Roots, Spotlight, Mountain Top Publishers, Oxford, EAEP and Moran publishers.
In Kiswahili, four books are recommended published by EAEP, Moran, Pezi and Kenya Literature Bureau (KLB).
For Home Science, three books are recommended, published by Distinction, Story Moja and Mountain Top Publishers.
For Agriculture, schools will have to choose out of the eight selected books from KLB, Jomo Kenyatta Foundation (JKF), Evangel, MTP, Moran, Pezi, Spear and Story Moja.
Integrated Science will have eight texts from Pezi, EAEP, Bookmark, Distinction Publishers, MTP, Story Moja, Oxford and Malezi.
Life Skills has five textbooks recommended while Mathematics will have six books same as Religious Education, while Visual Arts will have two just as Physical Education, Social Studies, Performing Arts and Pre-Technical studies.
Computer Science will have three, Health Education four and Business studies five.
Visual Arts learners will use either the recommended text from KLB or JKF. Only French and Physical Education & Sports learners have one textbook recommended.
For Social Studies, two books will be available.
Health Education learners will have a choice of four textbooks while those in Performing Arts have three recommended textbooks while Business Studies have two.
Technical subjects have two recommended textbooks.
Related Topics