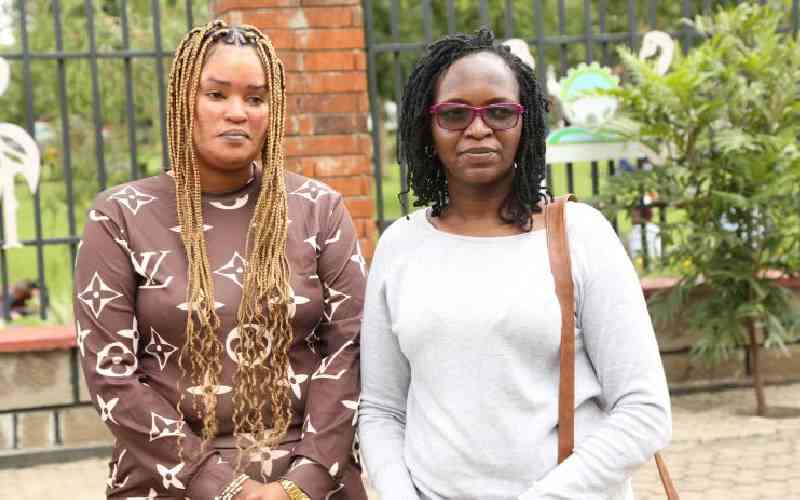 Parents at Victonell Academy in Nakuru County have threatened to sue the school for registering their children for the KCPE exam in a different institution.
The parents claimed the management of the institution has two schools and they registered the candidates in separate schools, depending on their academic strength.
Maureen Mayieko, one of the parents, said she learnt of the development by accident.
Ms Mayieko said she had gone to pick up her daughter who is a candidate. However, she said she found her wearing a different uniform.
When she asked why her daughter told her that she will not sit her examination in school. Instead, her name had been moved to Langa-Langa Happy Child School.
"My daughter told me they were transported to the other school on Thursday for rehearsals. She said that in the bus, they were forced to exchange uniforms with pupils of the other school," said Mayieko.
She reported the matter to other parents, only to discover they were not aware because unlike her daughter, other pupils are boarding in the school.
Mayieko said the school had transferred 16 students; 13 to Happy Child and three to Flamingo Primary School without the consent of their parents.
Jackline Muthoni, another parent, said the news, which she got through a WhatsApp chat, shocked her.
"My son was crying when he was forced to exchange uniforms with a stranger. I prepared him for the examination by making sure I pay fees in time and this is how they repay me!" said Ms Muthoni.
She wants the examination stopped and the school directed to ensure pupils sit the test and receive results from the same school.
The Standard reached out to Victonell Academy Headteacher Ibrahim Ongany through a phone call.
Ongany neither confirmed nor denied the accusations. He said he had no comment and would get back to us once he had anything to report.
Related Topics