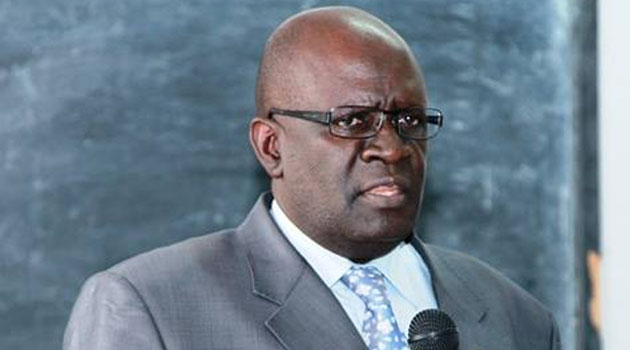 Education CS George Magoha has revealed a list of schools that are most preferred by candidates who sat the 2021 KCPE examination.
The candidates, who wrote their examinations a month ago are, set to join Form One in their respective schools on May 3.
Among the most preferred secondary schools are Nanyuki High School, Kabianga High School and Pangani Girls respectively among others.
He said some 1,225,502 candidates sat for the examinations whose results were released a fortnight ago, and have all been placed in the 9,200 public schools across the country.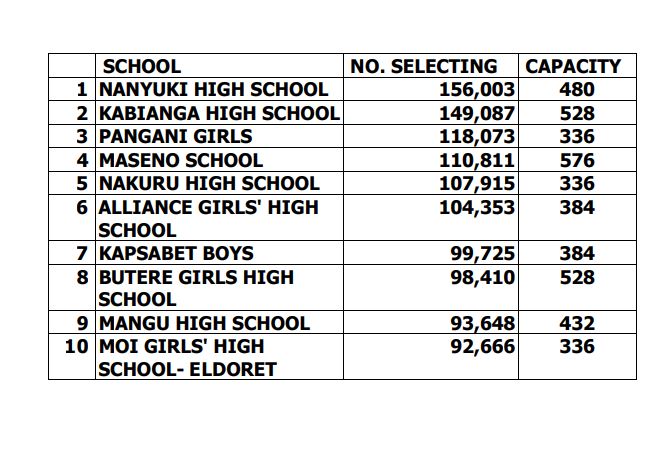 While releasing the Form One placement results in Nairobi this morning, Prof Magoha said 10 schools had received applications of over ten times their capacity.
"It became clear to us that a big number of candidates did not receive proper guidance and direction when choosing schools. This resulted in some schools attracting far many applicants against their capacities," the CS said.
For instance, Nanyuki High School, the most selected school in this year's selection, has a capacity of 480 but got 156, 003 candidates selecting it.
Kabianga High School, one of the top schools in Kericho County, has a capacity of 528 but got 149, 087 candidates picking it as their choice.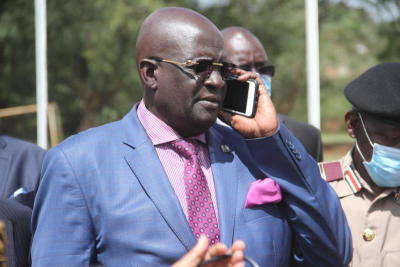 On the other hand, Pangani Girls High School (one of the top-performing girls' schools in the capital city) has a capacity of 336 and 118, 073 2021 KCPE candidates preferred to join the institution.
Others are Maseno School 110,811 against 576, Nakuru High School 107,915 applicants against a capacity of 336, Alliance Girls' High School 104,353 against 384, Kapsabet Boys 99,725 against 384, Butere Girls High School 98,410 against 528, Mang'u High School 93,648 against 432 and lastly Moi Girls' High School- Eldoret 92,666 against a capacity of 336 students only.
"This scenario can be avoided if candidates are offered relevant guidance during the selection process by teachers and parents," the CS added.
Moreover, Magoha also commended two schools in the Nyanza Region that went out of their way to expand capacity in support of 100 per cent transition.
"St. Albert Ulanda Girls and Sironga Girls are going to admit 864 and 816 candidates respectively," Magoha noted.
The Ministry of Education has placed some 38,797 candidates in National schools countrywide, another 2,045 for Special Needs Education, 214, 960 others in Extra-County schools, 218, 456 more to join County schools and 726, 311 others join sub-county schools while another 9, 128 are Refugees in camps.
Then directed, "Ensure that parents and/or guardians with learners who will be joining Form One are not overburdened with unnecessary requirements that increase the cost of education. Principals should exercise caution while listing student 11 requirements as part of the measures to reduce the cost of education. Some of the items to be avoided include Exercise books, Class readers/novels, Photocopying papers, Full scalps, Atlas, Mathematical tables, Hockey sticks, pangas, jembes slashers, hand brushes among others,".
Of the 1,225,502 candidates that sat the 2021 KCPE, 900 were inmates, 573 were overage candidates, 33,627 were underage (12 years and below), and 9,128 were candidates from refugees in camps and 2,819 are Special Needs candidates.
Related Topics