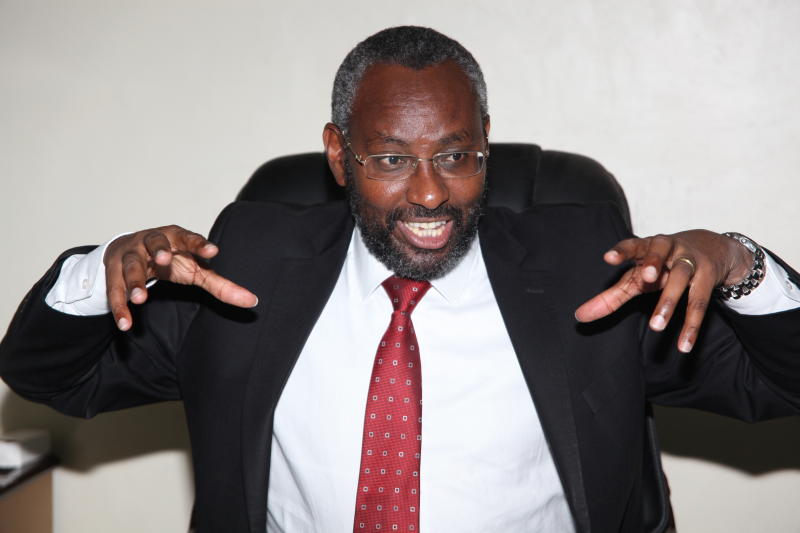 More than 100 lecturers at the University of Nairobi will soon lose their jobs as the institution slashes more than 200 programmes in curriculum reforms.
The part-time lecturers have been notified that their contracts will not be renewed as the oldest university in Kenya moves to maximise use of its resources on priority degree programmes for which it is widely acclaimed.
"We have noticed a trend lately which shows some courses have few takers while others are duplicated across our various campuses. We have little choice but to introduce cost-effective measures that allow us to use our core staff in areas where the university is strongest and renowned for," said Vice Chancellor Stephen Kiama.
The university has been running 578 programmes but it has now slashed 247 of them leaving 331, according to Prof Kiama.
The move by the university to cut down on courses and staff will be replicated across the higher education sector as the institutions grapple with financial difficulties as a result of reduced admissions following reforms at the Kenya National Examinations Council (Knec) in 2016.
Remain afloat
In the last few years, universities, which largely depend on student fees to remain afloat, have been grappling with fewer learners because only about 20 per cent of Kenya Certificate of Secondary Education (KCSE) candidates have been making the C+ grade cut for admission.
This year, only 143,140 students, about 19.2 per cent, will join universities out of 747,161 who sat KCSE exam last year.
In 2015, 170,000 learners qualified to join university. But after Knec reforms the following year, which substantially reduced cheating in KCSE exam, only 69,000 attained university entry grades. In 2017, only 70,073 made the cut while 90,775 qualified in 2018 and 125,463 in 2019.
These grim statistics, coupled with the emergence of the Covid-19 pandemic that has forced the institutions to make huge and unanticipated investments in online learning, in addition to prolonged closures, have left them reeling in debt.
"We have to rethink how we operate in order to keep our institutions financially stable while safeguarding the quality of our teaching. After we are through with the admissions, we have realised over the last few years that some courses consistently attract as few as five students while others are in the hundreds. We must teach the five because we have admitted them and it's not cost effective at all," said Prof Kiama.
Specialised programmes
In the reforms, the university has scrapped general courses such as doctorates in agriculture, education and veterinary medicine, among others, and replaced them with highly specialised programmes such as doctorates in curriculum development, surgery and dentistry.
The university has, however, completely done away with all certificate and diploma courses, which Prof Kiama says belong to smaller universities or colleges.
The certificate courses scrapped include those in Environmental Impact Assessment and Audit, Natural Resources Management, Business Management, Adult Education and Community Development, Guidance and Counselling and Personnel Management. Others are Public Relations, Purchasing and Supplies Management, Human Resource Management, and Project Planning.
Diploma courses that are on the chopping board include; Crop Protection, Veterinary Public Health and Meat Technology, Early Childhood Education, Higher Diploma in Diagnostic Medical Ultrasound, Philosophy, and Cultural Tourism. Others are Natural Resource Management, Armed Conflict Studies, Information Studies, Women Leadership, Strategic Studies, Television and Radio Production, Mass Communication, Adult Education, and Guidance and Counselling.
According to Kiama, several degree courses, post-graduate diplomas, masters, fellowships and doctorates have been scrapped, merged with others or reviewed to introduce specialisation. "It might not be judicious to spell out specifically which these are because there are continuing students in the programmes but we are soon posting on our website all the courses we are offering so that students can see exactly what is on offer and what is not," he said.
The university has 64 bachelor's programmes, four post-graduate diplomas, 145 masters, seven fellowships and 101 doctorates.
It has frozen recruitment for permanent and part-time lecturers "unless based on a comprehensive human resource analysis to justify hiring."
"We can work effectively with fewer lecturers because we have introduced a hybrid learning system that combines face-to-face teaching with e-learning. A lecturer based in Nairobi can teach students in our campuses throughout the republic.
"We are harmonising and clustering our programmes appropriately to ensure the fees charged are government-approved ones in the differentiated unit cost system," said Prof Kiama.
He said the university is keen on sticking to its traditional priority programmes such as law, engineering, architecture and medicine.
Education Cabinet Secretary George Magoha last week told universities to dedicate resources to their strong fields in research and training instead of "deviating to all manner of programmes."
"We must desist from this negative trend of duplicating programmes offered in other universities and instead strengthen our traditional programmes," he said at the Jomo Kenyatta University of Technology and Agriculture in Thika on Monday.
Public university vice chancellors recently told MPs that the institutions are grappling with financial constraints with regard to accrued statutory payments to the Kenya Revenue Authority, pension, insurance and Sacco dues that cumulatively add up to about Sh37.3 billion.
The writer is a consulting editor and writer
Related Topics