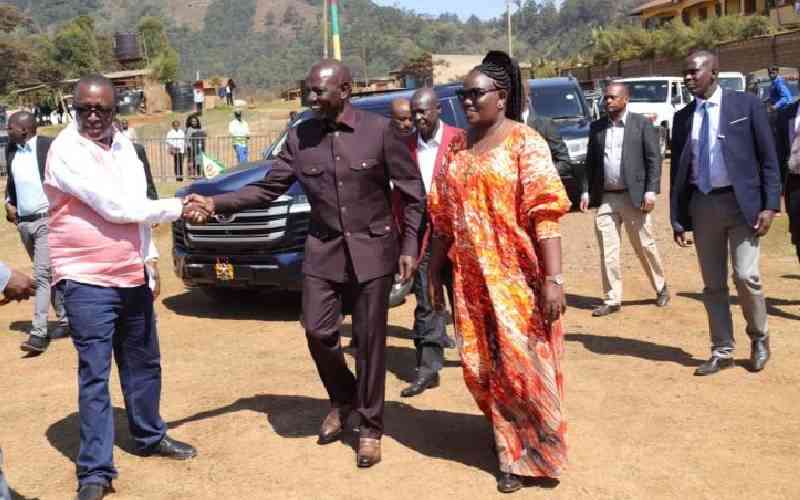 A group of MCAs in Meru have pledged to pursue the impeachment of Governor Kawira Mwangaza.
If they proceed with their plans, the governor would face impeachment proceedings for the second time in a year.
The MCAs previously impeached Mwangaza in December last year due to various violations of the constitution, including nepotism and irregular employment and financial practices. However, the Senate saved her after a committee chaired by Senator Boni Khalwale said the MCAs had not provided sufficient evidence.
Earlier this year, Deputy President Rigathi Gachagua presided over a reconciliation initiative that resulted in Mwangaza and the leaders resolving their differences.
Nevertheless, fresh disputes have arisen between Mwangaza and her deputy, Isaac Mutuma, with legislators and ward representatives saying they are working on a new impeachment motion. Supporters of the Governor and Deputy Governor were involved in a violent clash in Maua last week, and the various camps traded blame for the incident.
Following a three-hour meeting, 27 MCAs affiliated with Kenya Kwanza, led by Majority Leader Evans Mawira (UDA), resolved that they had considered "recent happenings" and decided to sever their support for Mwangaza.
"We are truly dissatisfied and disappointed with what has been happening," Mawira said. He added that they had withdrawn their support both inside and outside the assembly, which they had previously extended to Mwangaza.
"We have resolved to initiate a fresh impeachment motion against Mwangaza. We have already appended our signatures in preparation for this new impeachment motion," he added. The MCAs said they will support a ward equalisation bill forwarded to the assembly by the Executive. The purpose of the bill is to ensure every ward receives an equal amount of funding.
They believed this approach would prevent a governor from withholding funds for development in areas represented by MCAs with whom they have disagreements.
The MCAs said as key stakeholders in county affairs, they should be actively involved in all decisions that impact the welfare of the people, and they must be consulted accordingly. Patrick Muthuri (Abothoguchi West) said their actions were not driven by hatred towards Mwangaza, but rather her own pronouncements and decisions.
"She has essentially removed herself from office, and we are simply facilitating her early retirement. Our aim is to help usher in a new leader who respects everyone and values the importance of work," he said.
Maendeleo ya Wanawake Organisation, through chairperson Kanana Ntere, rallied in support of Mwangaza.
"We are calling upon Mwangaza to take charge and seek ways of bringing peace amongst all leaders in the county," Ntere said.
Related Topics