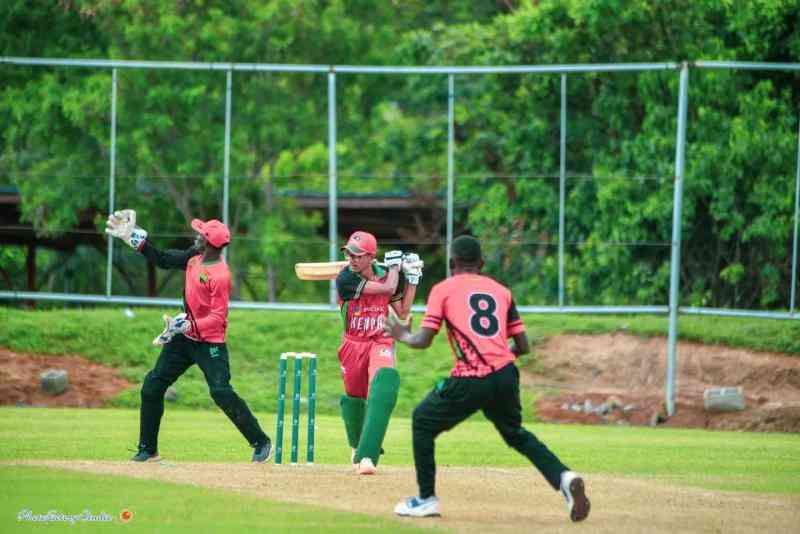 Darsh Panchani was in his own class as Kenya walloped hapless Malawi by 286 runs in their opening ICC U19 men's Cricket World Cup Africa Division Two Qualifiers in Abuja, Nigeria on Friday night.
The opening batsman scored a whooping 210 runs off 132 balls in the one sided encounter.
Brain Ihaji and Vaibhav Naresh contributed 33 and 20 runs off 36 and 33 balls in that order in the victory.
"I woke up on the right footing, I was on fire today, everything just fell into place for me," Panchani told Standard Sports on phone.
The Shree Cutchi Leva Patel Samaj player is hopeful to replicate the same feat that earned him the man of the match accolade, in their next encounter against Mozambique on Wednesday.
Kenya had won the toss and opted to bat first in the match, scoring 346 runs for the loss of eight wickets in 45 overs.
In reply, the Malawians only managed a paltry 31 runs, losing nine wickets in 14.5 overs. Stephanie Pangani was good for the opponents with six runs off seven balls.
"We are very happy with how we tackled the game," Kenya captain Vishil Patel underlined.
"Credit goes to Panchani, he gave us confidence with his brilliant batting techniques.
"We got them all out on 31 runs with spinners taking the bulk of the wickets. Personally, my bowling stood out with two wickets.
"I need to improve my batting because I got out early today. I feel I need to just be patient on the pitch," he underscored.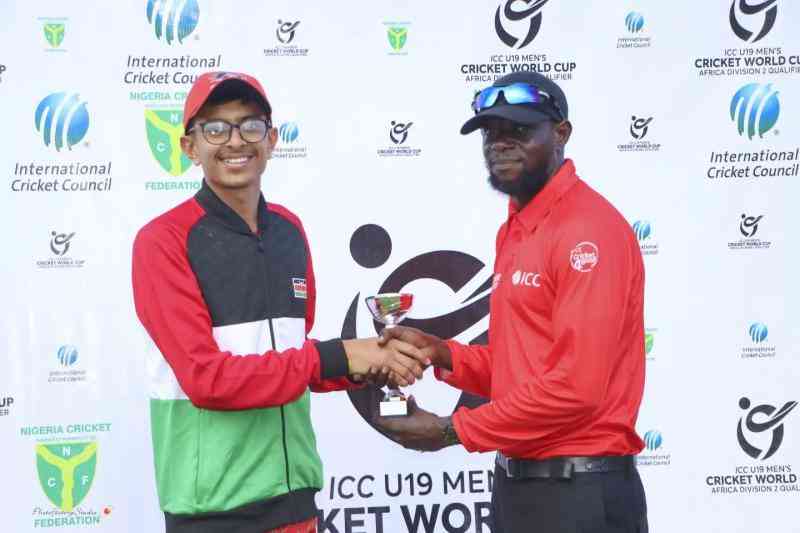 The skipper hailed the competition saying it has given Kenyan players a chance to play and interact with some of the best and young cricketers in the continent.
"It's a good tournament, it has given us a great opportunity to represent our country Kenya and battle with experienced players across Africa," he said.
Kenya will meet Mozambique in their second fixture on Wednesday, a clash which Patel predicts will be quite challenging.
"We know they are an improved side, they'll be up for a fight so we have to really prepare well," he stated.
"We are taking this game seriously because winning this match will give us a lee-way into the semis," he added.
In other matches, hosts Nigeria beat Rwanda by 10 wickets in a group B encounter.
The Nigerians had 42 runs, losing no wickets in 36 overs while the Rwandese managed 41 runs for the loss of ten wickets in 36 overs.
Related Topics