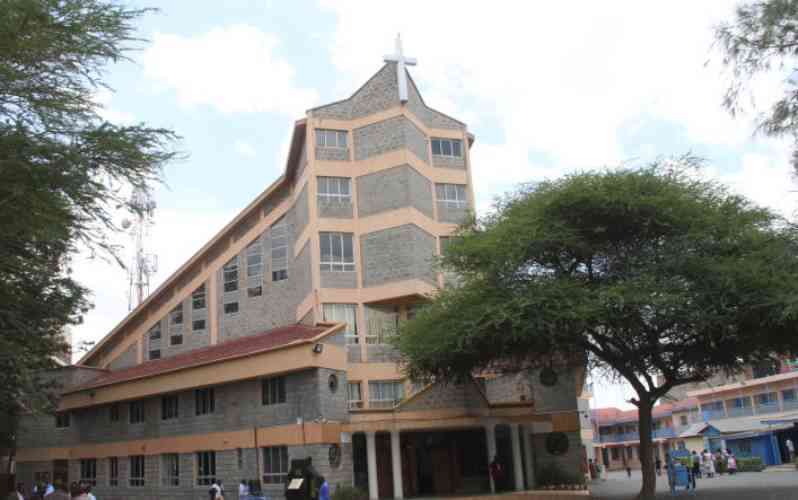 The Presbyterian Foundation, a top church organ that owns all PCEA church land, has urged worshipers at the Kitengela church to remain calm as it seeks to challenge a court ruling that ordered the demolition of their church.
The court ruling, delivered by Kajiado High Court Judge Maxwell Gicheru on Thursday last week, stated that the two-acre piece of land where the multi-million shilling complex stands was acquired illegally and fraudulently by the church from the Export Processing Zone Authority (EPZA) in 2002.
The complex, worth Sh 500 million, houses a modern church, a primary school, and Sacco offices.
The National moderator of the PCEA Foundation, Rev. Patrick Thegu Mutahi, said in a virtual case ruling that the foundation is working on modalities to overturn the ruling and save the complex from being demolished.
He said the government had legally acquired the land in September 1991 and no court or land tribunal had ever nullified that.
Mutahi also appealed to the worshipers not to hurl insults at the Judiciary or EPZA, saying that the foundation was on top of the matter.
"Nothing can be resolved through hurling harsh words at each other. The matter cannot also be solved through social media platforms. Let's apply sober minds and we will get the solution," said Mutahi.
He added that the judiciary also encourages alternative justice resolution, other than appealing, and that their team will move fast and pursue the matter after getting the printed copy of the ruling.
Elder Peter Mwangi, church chairman, also asked the worshipers to pray for the church during this hard time.
"It's sad that members of the church used millions of resources to build the sanctuary and the school. Half a billion contributed by thousands of ardent churchgoers, humble contributions from the downtrodden, and numerous others who tithed hard to meet religious goals. We cannot just keep quiet and watch as the church goes down. Let's all pray hard so that the Lord can intervene," he said.
Related Topics