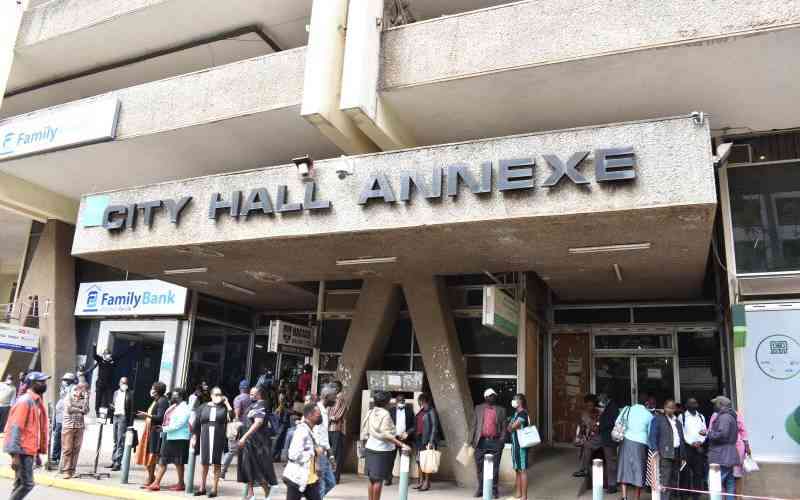 Askaris at City Hall Annex, the towering building that houses county offices, have been suffering in silence after toilets were closed because of the ongoing renovations.
They have to rush out in search of a washroom when they need to respond to the call of nature.
And the nearest alternatives are the public toilets near GPO Building. For the last two months, toilets at City Hall Annex have been out of bounds due to the renovations.
The county inspectorate officers said they are unable to persevere anymore.
"The renovations have been going on for about two months now and we are not sure when the toilets will be re-opened," said one of the askaris.
Since the work started, the askaris said they have been left with no toilets. They were left without an alternative.
"We usually report very early in the morning and it is risky for us to walk all the way to GPO toilets or Harambee Avenue. The few available toilets in this building are within offices where askaris do not have access," another officer claimed.
Labour Committee chairman Allan Gathuku, whose docket extends to defending the affairs of county staff, said it was wrong to demolish the toilets without leaving the askaris with an alternative.
"The officers should be taken care of, and it was not proper for the contractor to demolish the toilets because that is akin to comprising security since the askaris are forced to leave their station to go and relieve themselves outside," he said.
Gathuku promised that the contractor will be approached to provide a temporary solution.
Related Topics