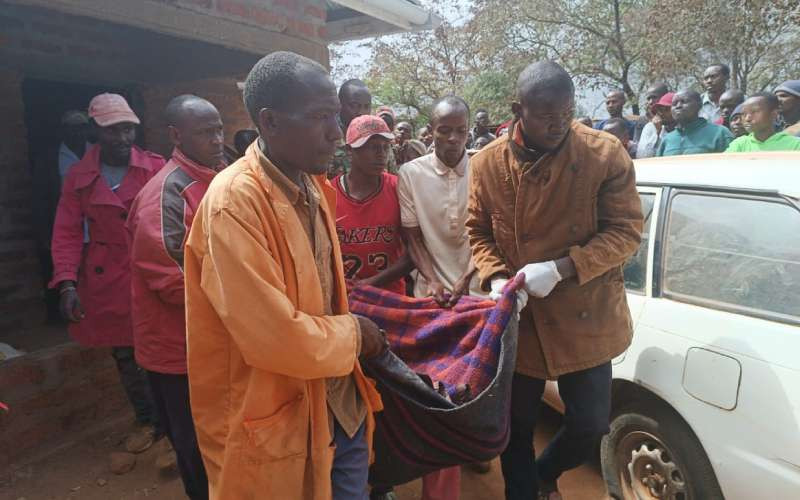 Police in Kangundo have launched an investigation into an incident in which a local businessman was killed at his home in Kithunthi village, Kakuyuni Location Saturday night.
The unknown assailants are believed to have hacked Nzioka Mwanza inside his house moments after he arrived from the nearby Kakuyuni shopping centre where he operated a butchery business.
The deceased is said to have been dropped at his home's gate around 9pm.
Family members found his body lying in a pool of blood early Sunday morning and alerted the police
Detectives from Kangundo police station who arrived at the scene of the crime questioned several family members and neighbours over the incident.
Neighbours who spoke to Standard Digital believe the assailants sneaked into the house through the front entrance and laid ambush on the businessman.
One neighbour said that Chances are high the assailants accessed the house through an open roof and waited for their target to come in.
Another neighbour, Francis Mulinge said there was no distress call during the time the raid is believed to have taken place.
"We didn't hear any call or scream for help," he said.
The victim's mobile phone and a few other personal belongings were left intact.
It was unclear, however, if the attackers stole any money from the deceased after the attack.
The body was taken to Kangundo hospital mortuary.
Related Topics