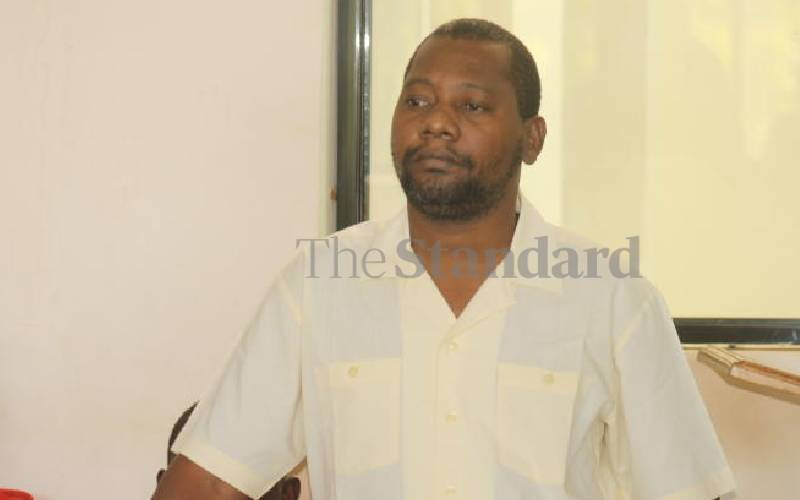 Eleven followers of controversial Malindi pastor Paul Makenzi will face charges of attempted suicide on Monday.
The faithful were rescued after a police raid in Shakahola village.
They were treated for starvation before being arrested moments after being discharged from the Malindi Sub-county Hospital.
Malindi Sub-County Police Commander John Kemboi said the followers will be arraigned before the magistrate's court in Malindi, today.
"Eleven of them were arrested yesterday after being discharged while two are still in hospital in critical condition. They attempted suicide by starving themselves, so they are answerable to the law and will not be exempted," said Kemboi.
Collins Kabaye from Busia, one of the followers being held at Malindi Police Station, said he does not regret following pastor Makenzi's sermons, and he is ready to face the charges.
"Even John the Baptist was arrested for practising his faith, but he endured it all. I am ready to face it all in the name of Jesus," said a defiant Mr Kabaye.
He insisted that he would never betray pastor Makenzi because it would be turning away from God.
"Nothing can discourage me. I will remain a follower of Pastor Nthenge Makenzi until death, and I will be rewarded in heaven."
Ruined many marriages
Pastor Makenzi of Good News International Church is alleged to have ruined many marriages.
"When my wife joined the church, she became rude and unruly, so we had to part ways. She ran away with my children to Tanzania to keep them away from school. But with the help of the authorities, I was able to get them back," said Zakayo Muntoike.
Detective Charles Kamau said they were probing reports that there could be a mass grave in the forest and they will visit the place today.
It is believed that more believers are in hiding, with the intention of starving themselves to death,
On Sunday, Kilifi Governor Gideon Mung'aro said the county would provide a pathologist to conduct post-mortem.
"We have recalled our county pathologist, who was on maternity leave, on Monday and Tuesday to do the postmortem at Malindi hospital so that Makenzi can be taken to court, he said.
The county boss condemned the act, saying it was akin to preaching water and drinking wine.
"If it were me, I would lock him (Makenzi) up for two weeks without food and water and see if he would survive," said Mung'aro.
The governor said the pastor should be charged with radicalisation and teaching extremism beliefs.
Addressing a meeting at Kakuyuni in Malindi sub-county, Public Service Cabinet Secretary Aisha Jumwa said Makenzi should be taken away from the public. "Makenzi should be stopped from his activities and removed from the public to save him from public outrage. He should be stopped from causing more deaths to his followers," she said.
Last Thursday, police rescued 15 people, but four died of starvation.
Related Topics