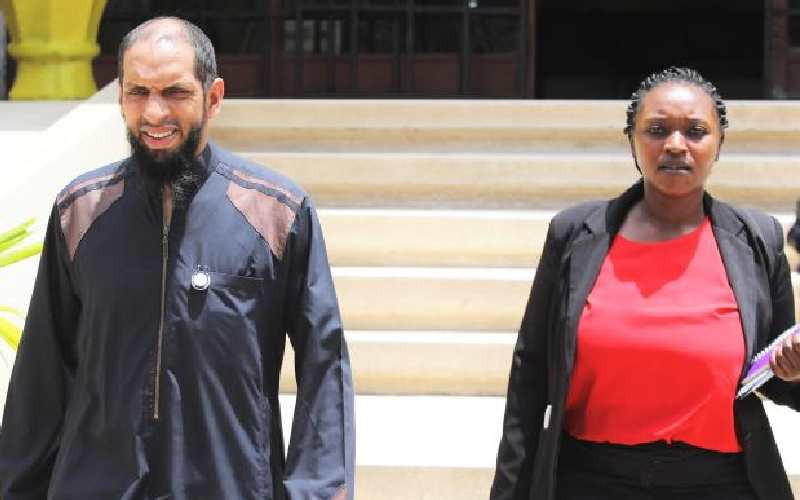 The body of a Briton who died mysteriously in the house of a self-confessed healer in Mombasa will be exhumed for medical examination to determine the cause of death, a court has ordered.
According to court documents, Lutfunissa Khandwalla died in the house of one Arif Mohamed Iqbal on August 2, 2020, and was buried at Memon Cemetery the same day.
Her family members moved to court to get the order to exhume the body for a postmortem.
Her brother, Imran Admani said a postmortem was not conducted to determine the cause of her death.
He said it must be conducted, and specimens for toxicology and DNA samples taken to be used to ascertain the cause of death.
Last Friday, Mombasa Senior Resident Magistrate Rita Orora ordered the Directorate of Criminal Investigations to be present during the exhumation.
She also ordered the OCS Central Police Station and the area OCPD to provide security during the exercise.
The court allowed Khandwalla's family to involve a private pathologist during the postmortem and said the family should bear the costs of the exhumation.
The Director of Public Prosecutions prayed to be enjoined in the matter, saying it was in the process of reviewing the file on Khandwalla's death.
State lawyer Vivian Kambaga told the court that Arif was under investigation over the death of Ms Khandwalla and said the DPP was still perusing the police file on the matter.
Admani said the family is asking those who were with the Khandwalla during her last moments on August 2, 2020, in the house where she died to be held as persons of interest as investigations continue.
"We also pray that the investigating officers in the matter ask the suspects to deposit their travel documents with the court as investigations continue until they are cleared by the investigating officers since they could be a flight risk and could be holders of dual citizenship," Imran stated in his application drawn and presented in court by their lawyer Jacinta Wekesa.
Imran said that efforts by family members to contact the people who were present in the house where the sister met her death have not borne any fruit as their phone calls went unanswered.
Related Topics