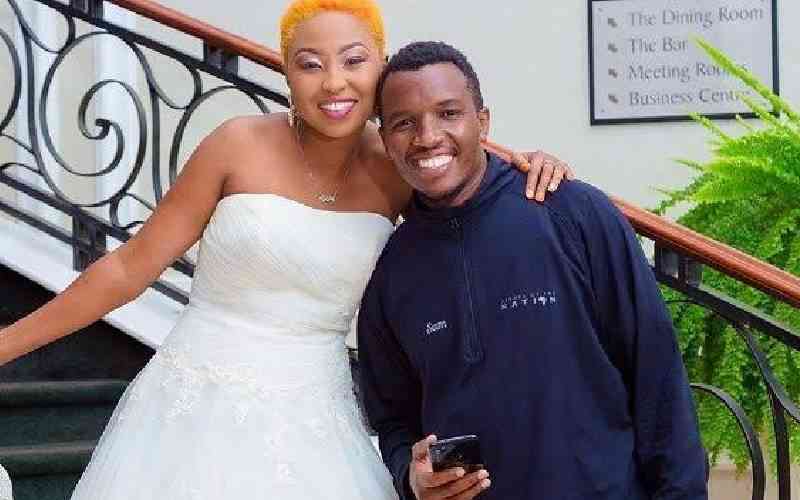 Kenyan singer Vivianne recently confirmed that her marriage with her now ex-husband, Sam West, has come to an end. Sam was not only Vivianne's husband but also her music manager, and their relationship was widely publicized.
In an interview with Massawe Japanni, Vivianne spoke candidly about the troubles in her relationship with Sam, acknowledging that their marriage had been rocky for some time. She stated that Sam had unrealistic expectations of her, which put a significant strain on their relationship. Vivianne added that there were several other factors that contributed to their split, including pent-up anger, betrayals, and a lack of understanding between them.
"Nowadays it's like we want to punish the other person because they are not what you want them to be. There was a lot of betrayals. There are some things he wanted from me and his patience run out," she said.
Vivianne's experience with the breakup was intense, as she lost her house and had to move into a smaller one next to her mother's. Despite this setback, Vivianne found new love and support in her life. She even went back to college and received a certification in psychology.
Furthermore, Vivianne had previously spoke about the illusion of perfection that social media often portrays, particularly in relationships. In a social media post, she and Sam had requested prayers for their marriage, acknowledging that social media could create unrealistic expectations in relationships. They also admitted that they had ignored each other's needs, and expectations and control had taken over their relationship.
"Social media couples have created illusions of perfect marriages which we feel are quite misleading.. To be honest we have ignored each other's needs in our union. Expectations and control took over our relationship. We are in a tough space and to be honest we are hoping we will overcome the current challenge," She wrote.
Despite their hopes to overcome their challenges, they announced their split in October of 2020 after months of speculation.
Related Topics