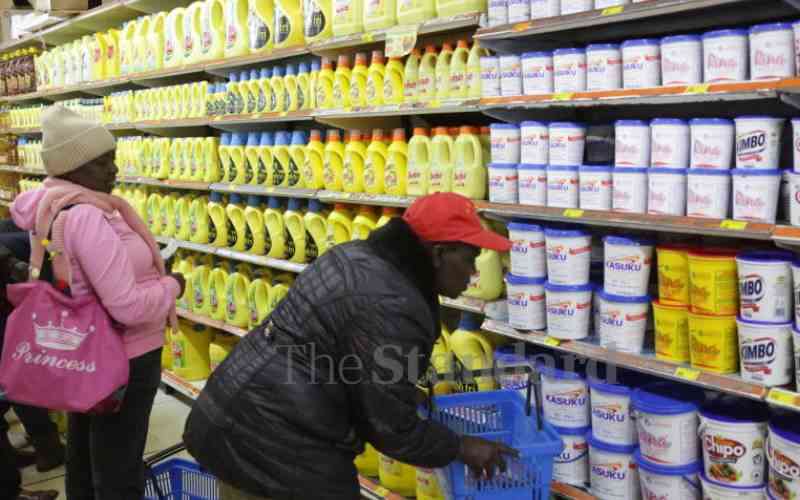 In 27 days, Kenyans will be in for major shocks should the proposals in the Finance Bill 2023 sail through Parliament as the Government is insisting.
The National Treasury has made proposals to not only raid the thin payslips of about three million salaried Kenyans and significantly reduce their take-home pay but also increase taxes on essentials that are expected to raise the cost of living.
This is even as their MPs, who observers note are supposed to protect citizens from such overzealous plans by the government, have been criticised as being in bed with the Executive and are expected to pass the Treasury proposals that have been termed as punitive.
Attention will now shift to the MPs as the Bill is tabled in Parliament on Thursday for the second reading and, thereafter, debate.
Should they pass the proposals as they are, salaried Kenyans will see deductions on their earnings go up significantly.
The proposed three per cent housing levy is set to have the biggest impact on the amount of money they take home every month.
This is even as other deductions such as the new rates for the National Social Security Fund (NSSF) rates start to sink in and while they will also be preparing for the implementation of new National Hospital Insurance Fund (NHIF) rates.
A simulation by Sunday Standard of how the payslip will look like shows that a person earning Sh50,000 per month will pay a housing levy of Sh1,428 per month.
This is in addition to a new rate of NSSF that has recently gone up to Sh1,080, which was affected in February, up from the earlier Sh200 per month.
It is also in addition to the planned hike in NHIF contributions that will go up to Sh1,400.
Salaried workers have been paying a rate of between Sh150 and Sh1,700 depending on their monthly pay, but this is expected to go up beginning July to 2.7 per cent of their monthly income.
Such a person is already paying Sh14,280 as pay-as-you-earn (PAYE), with the new deductions expected to reach Sh18,188 per month, which is about 36 per cent of their gross earning of Sh50,000 per month.
This is before one pays rent, fare for daily commute, children's fees and other basics, which have been on the rise in recent months.
They will then have to contend with higher taxes on such essentials as petroleum products, which will have a ripple effect on other basic items, including food.
"The net take home of employees will be reduced if everything here (in the Bill) sees the light of day. Also, all these things will result in a higher cost of living… which means that employees will be under pressure to stretch the little that they are earning," said Billow Kerrow, a former Mandera Senator, who was a member of the Senate's Finance Committee.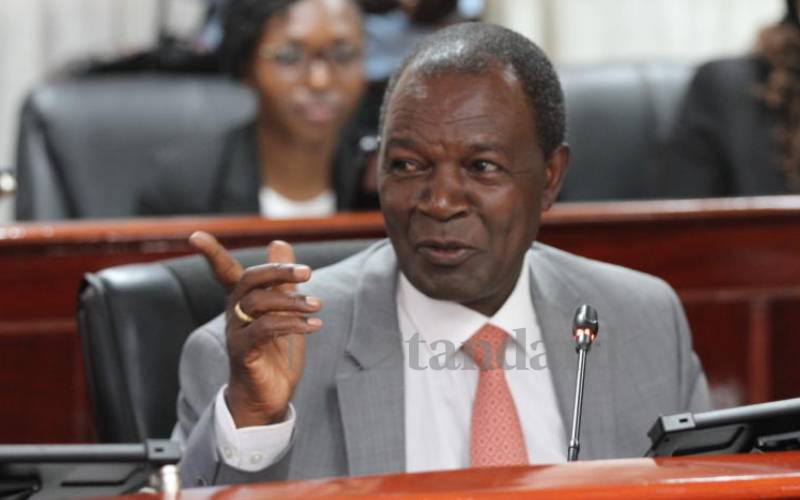 He added that employers are also likely to devise ways to tame the rising costs that will result from the higher taxes such as the proposed housing levy that will require them to match employees' contributions.
"Employers would inevitably try to cut costs. This would mean loss of jobs, some benefits might go and some pay will reduce," he said.
"Some of the proposals are plainly punitive and burdensome to taxpayers while there are others which are unconstitutional, which you just cannot have. Others are counterproductive for investors and businesses… you cannot have some of these policies and expect people to invest."
The Finance Bill has proposed a raft of new taxes that the Kenya Kwanza Administration has pinned its hopes on to grow tax revenues.
Once in place, the new and increased taxes across different products and services are expected to generate additional Sh289.3 billion tax revenue.
The National Treasury has in the Budget Policy Statement set a tax revenue collection target of Sh3 trillion in the 2023/24 financial year and Sh4 trillion over the medium term.
This, it says, will be achieved through a combination of both tax administrative and tax policy reforms. Total budget for the next financial year has been set at Sh3.6 trillion.
The Kenya Kwanza administration had before getting to power said it would cut wastage in government and with that trim the budget.
The government has defended the housing levy as a saving, which while reducing the earnings of an individual in the short term, there is a gain in the long term.
It also says that an individual will be able to opt out of the scheme if they do not qualify for affordable houses.
"There has been a misconception that the affordable housing levy is a tax yet it is not. The levy is a savings plan with benefits accruing to the employee. It will also enhance the national saving plan," said Leader of Majority Kimani Ichungwah in a budget brief that tries to explain the rationale behind the Bill.
"For employees who qualify for affordable housing, the contributions by the employee shall be used to finance the purchase of a home under the affordable housing scheme."
It adds that for employees who are not eligible for affordable housing, they can opt-out after either seven years or on reaching retirement age and get their cash back.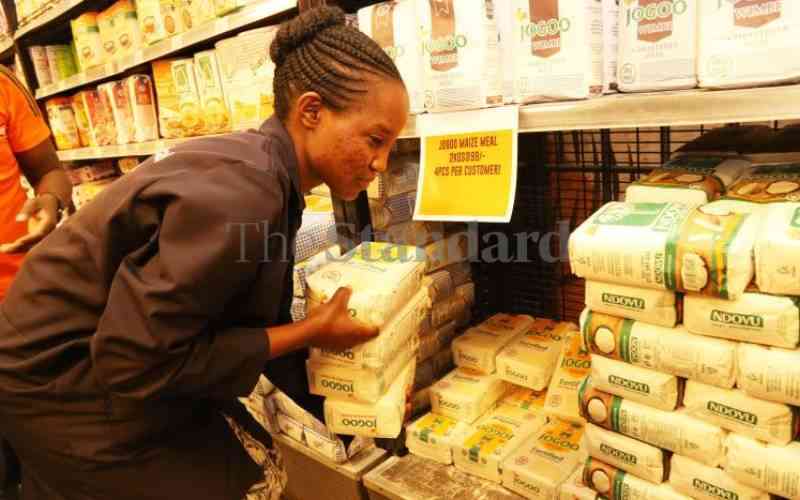 While the housing levy has been the focus of attention perhaps due to the immediate and huge impact it will have especially on the pay of salaried employees, it is not the only proposal that will dent Kenyans and have an impact of pushing the cost of living further out of reach for many Kenyans.
Treasury has proposed an increase on the Value Added Tax (VAT) on petroleum products to the standard rate of 16 per cent from the current rate of eight per cent. Oil marketers have warned that the increase VAT levied on petroleum products could see a litre of petrol real at well over Sh200.
The Petroleum Outlets Association of Kenya (Poak) said this would be an ill time to increase taxes on fuel. The Kenyan economy, the lobby noted, heavily relies on petroleum, whose cost is already at historical highs and has pushed up the cost of living.
"This will cause an immediate rise in the cost of living, which is already very high. It should not be lost to all that the inflation on fuel prices has been the main cause of the rise of the cost of living," said Poak.
"An additional tax on petroleum borders on immorality. This proposal would see Kenyans buy petrol at almost 200 shilling per litre."
Higher fuel costs could be detrimental to the economy. Businesses and individual Kenyans have already been scaling down consumption of petroleum products, which could be an indicator of an economy that is growing at a much slower pace.
According to government data, usage of fuels such as diesel, super petrol and cooking gas dropped by eight per cent on average in 2022.
Diesel, a fuel largely used by industries such as transport and manufacturing, dropped 0.78 per cent. The country consumed 2.27 million metric tonnes of diesel in 2022, which is slightly lower than the 2.29 million tonnes consumed in 2021.
Though the drop in consumption of diesel was marginal, it is a fuel whose usage is considered among key indicators of the health of an economy.
The Bill has been going through public participation, with Kenyans, businesses and their lobbies presenting different opinions on the proposals, most of which opposed them.
It will be tabled in Parliament on Thursday for its second reading and subsequent debate by MPs. The parliamentarians do not inspire much confidence that they will stand with Kenyans.
Busia Senator Okiya Omtata on Friday filed a case at the High Court challenging the Bill.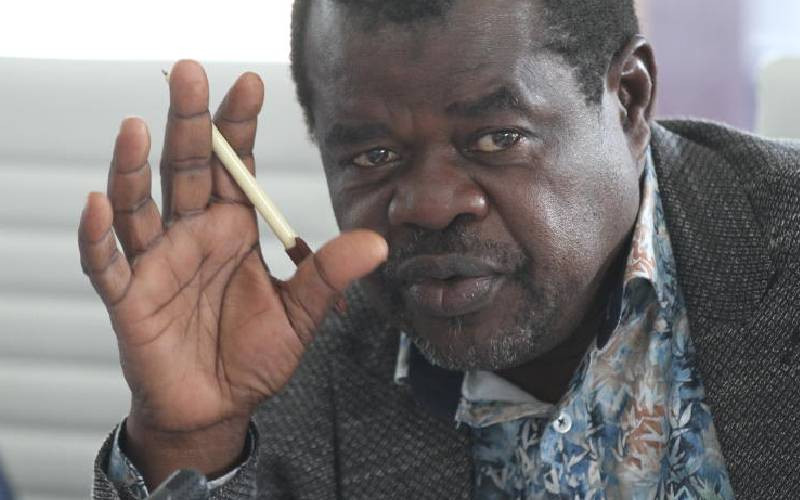 He said some of the clauses of the Bill were unconstitutional, while explaining that he had opted to go to court as it appears that parliamentarians have abandoned their roles.
"The power to impose taxes is not absolute. It is a donated power by the people, who have donated it to the Executive and reposited it not in the Executive but in Parliament… (the Constitution) clearly states that taxation can only be done as provided by legislation.
"If you look at it, the power is being exercised by the executive. The executive is talking like Parliament does not matter… that violates the constitutional order," said Mr Omtata.
"We have a Parliament that is largely a lap dog… it (parliament) is not distinct from the Executive and whatever Executive wants will always pass. This is such that the constitutional protection that taxation will be through Parliament is not available to the people of Kenya because Parliament has been compromised."
Mr Kerrow also echoed similar sentiments, noting that MPs are essential in guarding Kenyans from proposals that could make their lives worse but added that the current house appears to be failing to undertake this critical task.
"The critical pushback is not expected so much, that is Parliament. They have the right and have the teeth to take a pen and 'say remove that one'. That is the expectation from the Treasury, that Parliament will play ball with the executive and will let through most of these," he said.
Different workers' unions opposed the proposals in the Finance Bill and threatened mass action. Civil servants said if the proposals are passed, it would see their salary deductions increase to over 50 per cent of their pay.
A section of civil servants on May 29 demonstrated in the streets of Nairobi, marching to Parliament where through their unions' officials petitioned Parliament to reject some of the proposals in the Bill.
"Our main aim of petitioning Parliament is to ask MPs to reject the offending proposals," said Dr Charles Mukhwaya, secretary general of Kenya Universities Staff Union. "Be on the watch when this bill gets on to the floor of the house, look at the way your MP votes, then make a decision."
Civil servants also warned that they would down their tools should the Bill pass.
"If this Bill, in the unlikely event that it sails through, the strike will be on the next day," said Universities Academic Staff Union Secretary General Constantine Wasonga.
Related Topics