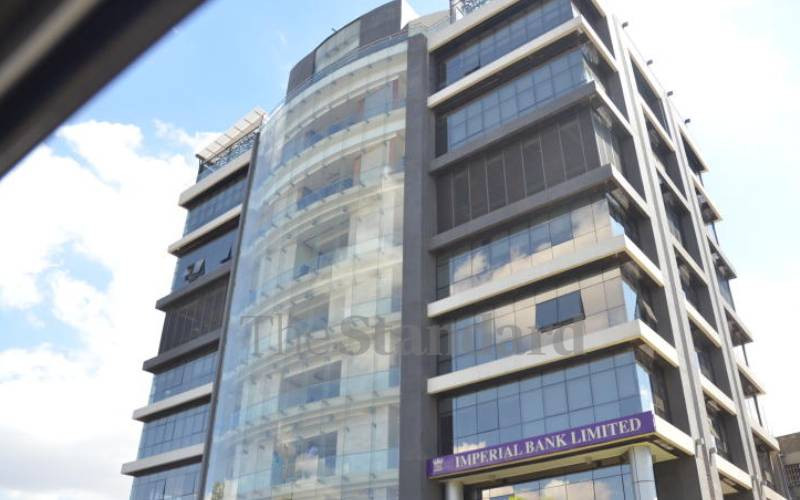 A former receiver manager of the collapsed Imperial Bank has narrated how they discovered anomalies worth billions of shillings that cost the bank its fortune.
Mohamed Ahmed Mohamud testified that the bank in one instance paid W.E Tilley Limited Sh7 billion which was above the limit allowed to be paid to a single party before the chairman of the bank's board of directors raised an alarm about the financial improprieties.
"It was not only the fraud involving the irregular payment of the Sh7 billion but the audit report had discovered that the bank's management had not loaded interest amounting to over Sh20 billion," said Mohamud.
Mohamud, a former CEO of Kenya Depositors Insurance Corporation, said initial investigations showed the bank had a secret and hidden parallel book of accounts and that understated financial statements the management presented to directors.
He added that the investigations had unearthed fraudulent disbursement of Sh20 billion to three companies and fraud, which convinced the CBK to close the bank. "There were findings that the bank's former general managing director and the senior managers were colluding to cover up the fraud," said Mohamud.
According to the witness, trouble for the bank started in October 2015 when the board of directors chairman wrote to the CBK to raise complaints about the alleged fraud, and unsafe and unsound banking practices.
He testified that upon inquiry and independent audit, CBK on October 13 made the decision to place the bank under liquidation and appointed the receiver manager in a bid to save it from further depreciation and total collapse.
Former Imperial Bank Managing director Naeem Shah and his former deputy James Jamlick Kaburu are charged with the theft of Sh29 billion from the bank. They are facing prosecution alongside three W E Tilley directors Nashir Haiderali Jessa, Zulfikar Haiderali Jessa and Nargis Aziz Jessa.
Related Topics