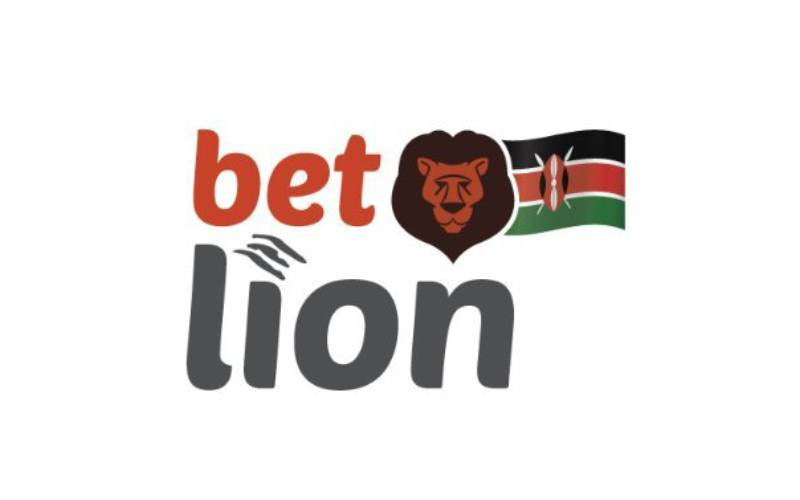 Kenyan bettors who want to complete the BetLion registration process should keep reading this guide. Here, players can learn how to open an account with their phone number, see the welcome bonus offer, and more.
The BetLion registration process is simple, making it easy to start on this platform. Punters only need a mobile number to sign up for an account.
See the section below for the step-by-step guide for BetLion registration in Kenya.
Step One: Visit the Website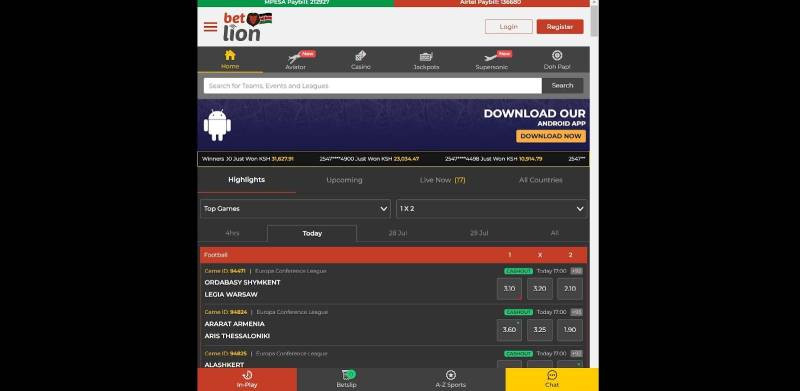 Firstly, to complete the BetLion registration in Kenya, bettors must access the bookie's website. Start by searching for BetLion on your preferred online search engine, and be sure to click on the official link of the operator.
When there, navigate to the Register button at the top right edge of the display. This will redirect players to the BetLion Registration page.
Step Two: Complete the Registration Form
Customers must enter their valid phone number to finish their account registration. Furthermore, they will need to enter a 4-digit PIN and confirm it.
Also, there is a Refer a Friend/Coupon Code field where users can enter any bonus codes they may have. This step can be skipped as the welcome bonus will be distributed automatically.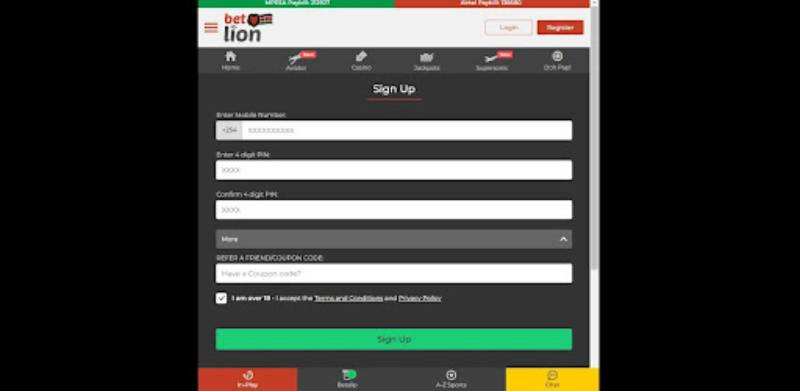 Step Three: Finish the BetLion Registration Process
After entering all the required information, bettors should read the operator's terms and conditions and the privacy policy. This way, they can be informed on all the regulations they should adhere to and how their promotions function.
Make sure to check the box confirming you are over 18, as well as agree to their conditions. Finally, click on the green Sign Up to finish the registration process.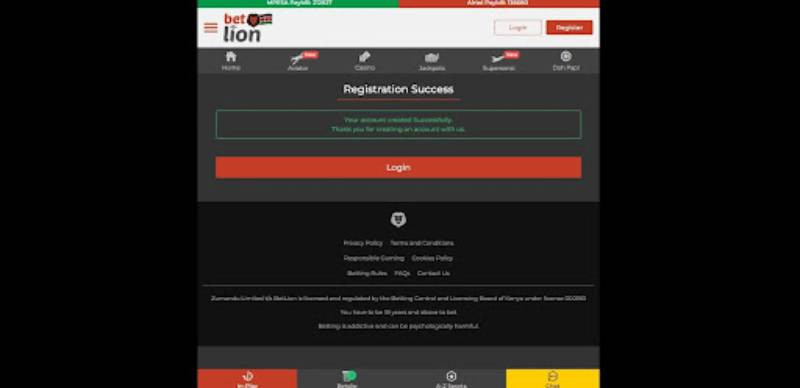 At the moment, this bookie only offers an app for Android users. However, iOS bettors can also complete the registration process via the mobile version of the site.
Keep reading this guide to learn how to complete the BetLion mobile registration via the app.
Step One: Visit the BetLion Website
To sign up for a BetLion account from your phone, open your preferred mobile web browser and look for the bookie's site. Click on the link to access the bookie's mobile site.
Step Two: Download and Install the App
You will be able to see the Download App option on the banner on the main page. However, you can also find this button under the main menu in the top left corner of the main page.
Moreover, you will need to allow installation from unknown sources in the settings on your phone before you start the download process.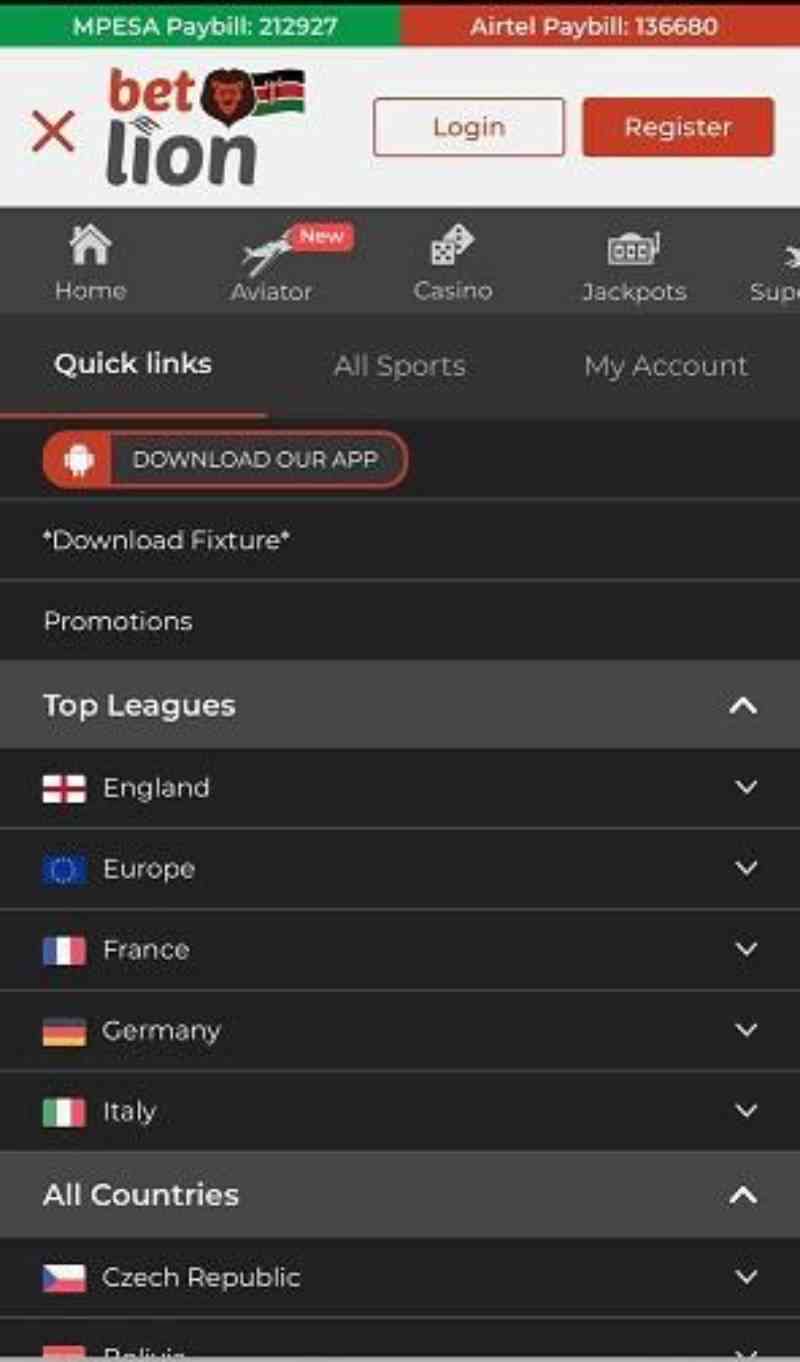 Step Three: Open the App To Start Registration Process
After you install the app, open it, and wait for the main page to load. Afterwards, start the registration process by clicking on the Register button.
Moreover, you should enter your mobile number and a 4-digit PIN.
Before finishing the BetLion registration, remember that BetLion provides a refer-a-friend or voucher code field where you can enter any bonus codes you might have.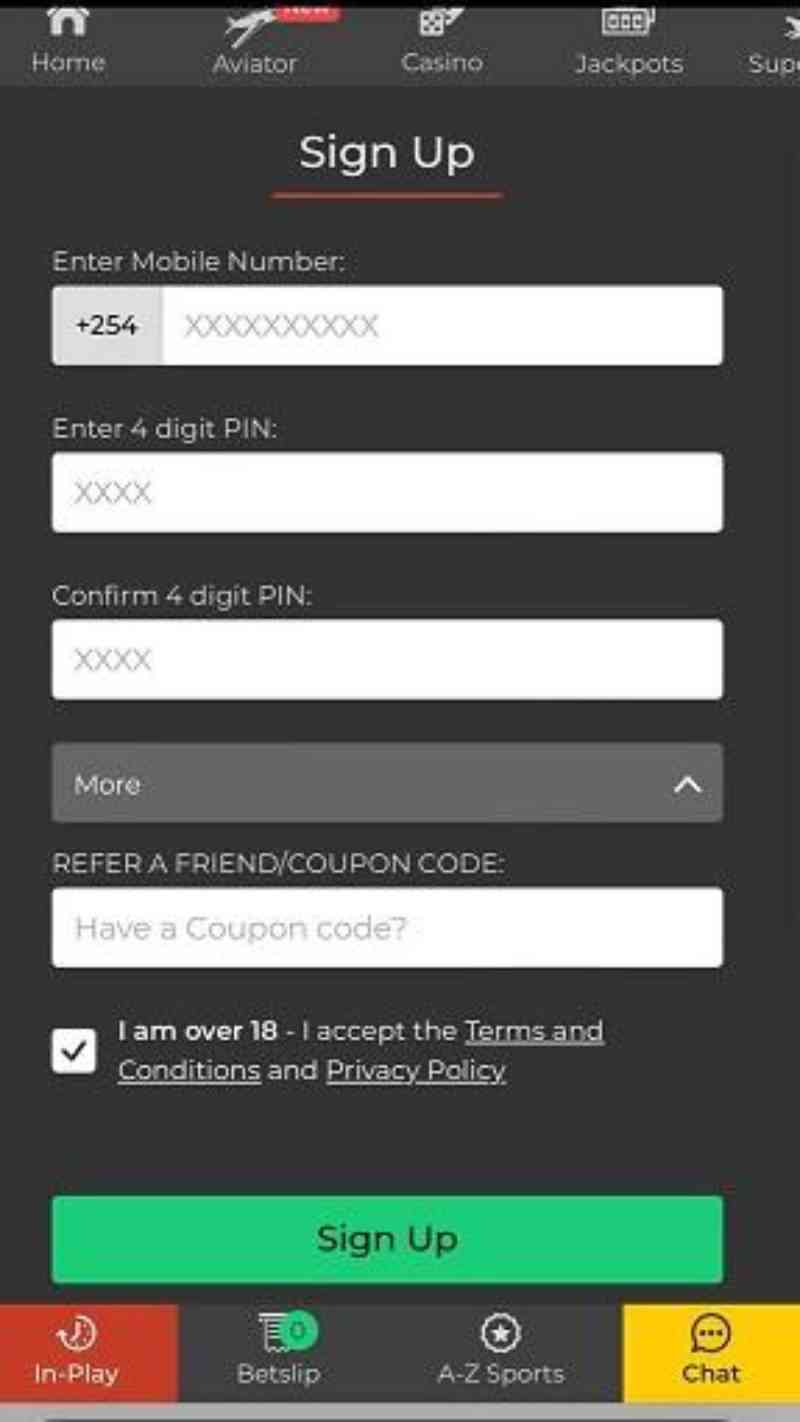 Step Four: Create Your Account
After you've entered all the requested information, the last action is to check out the conditions and the personal privacy policy.
After you've reviewed them, check the correct box to agree to the T&Cs and confirm that you're over 18 years old.
When done, click the Sign Up button to create your BetLion account.
The verification procedure is a crucial activity to ensure the security and stability of the player's account.
Even though there is no verification during the registration process, the operator could ask for additional documents before players make a withdrawal. This could include documents like a copy of ID or passport or even a proof of address.
What Is the BetLion Welcome Bonus?
Kenyan bettors who complete the BetLion registration process and open an account can claim their welcome bonus offer. Moreover, this promotion lets users participate in KSH 100,000 in free bets every week.
To be eligible for this bonus, bettors must open an account and place a bet with a stake higher than KSH 50.
In addition, the maximum winnings from any free bet are limited to KSH 25,000. However, any free bets will expire 3 days after bettors receive them.
Punters can find more information about the bookie's welcome bonus on the operator's site.
What are the Terms and Conditions to Register on BetLion?
Before opening an account with BetLion, you should familiarise yourself with the bookie's T&Cs. Here are the essential points that you should be aware of before signing up:
Legal Betting Age
First and foremost, players must be of legal betting age in Kenya. This means you must be 18 years or older to create an account on BetLion.
The platform must ensure its users can legally participate in wagering activities.
Country of Residence
In addition to age requirements, BetLion also requires that your country of residence is Kenya. This means that only Kenyan residents are eligible to register and play on the platform.
This rule complies with local laws and regulations and ensures that BetLion operates within the legal framework.
One Betting Account
Furthermore, players are only allowed to create one account on BetLion. Multiple accounts are strictly prohibited.
BetLion aims to maintain a fair and transparent betting environment for all its users by limiting players to one account.
Features of BetLion Kenya
Whatever your betting preference may be, BetLion has something to offer. Here are some features you can explore at BetLion Kenya after signing up for a new betting account.
Sports Betting Section
First, BetLion offers a wide variety of sports betting choices. Whether you're a football, basketball, or tennis fan, you'll easily find all the matches and competitions to bet on.
Moreover, this bookie offers a wide range of betting markets for all the available sports. In addition, all registered members will be able to explore competitive odds for many of these sports betting events.
Casino Games
Another thing that registered punters can explore is the casino section. From classic table games and BetLion virtuals to modern video slots, bettors will be able to enjoy a wide range of casino games.
The graphics, as well as the audio of these games, are first-class, offering an immersive gaming experience.
Mobile Betting
BetLion also offers a mobile version of its website and an official betting app for Android. With the BetLion app, bettors can place bets on their favourite sports no matter where they are.
As for iOS bettors, they can also join this bookie and place wagers on the go. However, they can do it via the user-friendly mobile website.
It's important to note that this mobile betting site has all the same features as the desktop version.
Promotions and Jackpot Games
Next to the welcome bonus, this online sportsbook also offers several other promotions and jackpot games to existing members. So, after opening an account and using the welcome offer, punters can move on to claim additional bonuses.
Furthermore, punters can participate in different jackpot games and be in the run for the main prize.
Potential Issues with BetLion Registration
During the BetLion registration process, there are a few issues that users might encounter. By learning more about these potential problems, you can know how to solve them or prevent them from happening.
Incorrect Information
One common problem is entering incorrect personal information. Since accuracy is crucial for account verification, any mistakes during the sign-up can lead to difficulties in completing the registration.
It's important to double-check all details before submitting the form to avoid this issue.
Technical Glitches
Another issue that users might face is encountering technical glitches or errors on the registration page.
In such instances, it's advised to refresh the page or attempt again later. If the issue persists, contacting the consumer support group for assistance would be the best solution.
BetLion Registration Conclusion
If you're in Kenya and looking for a hassle-free registration process for a betting website, BetLion is the ideal choice.
Furthermore, as soon as you've registered your account, you can get access to different features of BetLion Kenya. This website provides a wide variety of betting options, including a welcome bonus, a variety of sporting activities to bet on, BetLion virtuals, and a lot more.
In addition, BetLion has an Android app and a mobile site version specifically designed for those who prefer to bet on the go. With just a few taps on your mobile phone or tablet, you can finish the registration process and start placing your wagers anytime, anywhere.
In conclusion, BetLion is one of the best options in a market filled with betting websites. Their seamless registration process, a wide range of features, and mobile availability make them a top choice for both newbies and experienced bettors alike.
BetLion Registration vs 1xBet Registration
When registering at an online betting platform, simplicity and speed are key factors that players consider.
In this regard, 1xBet and BetLion offer unique registration processes, each with advantages. However, there are distinct differences between the two that can influence a player's decision.
All you require to complete BetLion registration is your mobile number and a 4-digit PIN. This approach allows gamers to quickly create an account without the hassle of providing extra personal info.
It's a straightforward and convenient process that is excellent for those who intend to bet as soon as possible.
On the other hand, the 1xBet registration process is slightly more detailed. You will also need to give your first name, currency preferences, and other information, along with your mobile number.
While this might take a couple of extra minutes, it allows for a more personalised experience once you're on the platform. Also, it shows bettors that there is a certain verification level during the registration process.
This ensures the users that the 1xBet betting site values a secure betting environment.
Ultimately, the choice between the two platforms comes down to personal preference. BetLion's registration procedure is the way to go if you value simplicity and speed above all else.
However, if you appreciate a more customised experience and don't mind spending a little extra time during the registration process, then 1xBet may be the better option for you.
BetLion Kenya Registration FAQ
If you have more questions about the BetLion registration process in Kenya, check the FAQ section below.
Is it possible to register on BetLion in Kenya?
Yes. Bettors can complete the BetLion registration process both by desktop and mobile.
What is the BetLion registration bonus?
Kenyan punters can participate in KSH 100,000 in free bets every week. Moreover, bettors can use various jackpot tickets after registering an account.
How to login to BetLion Kenya?
To login into your BetLion account, enter your mobile number and a 4-digit pin code.
What are the payment methods on BetLion Kenya?
This operator offers transactions via Airtel, M-Pesa, and SMS.
Related Topics