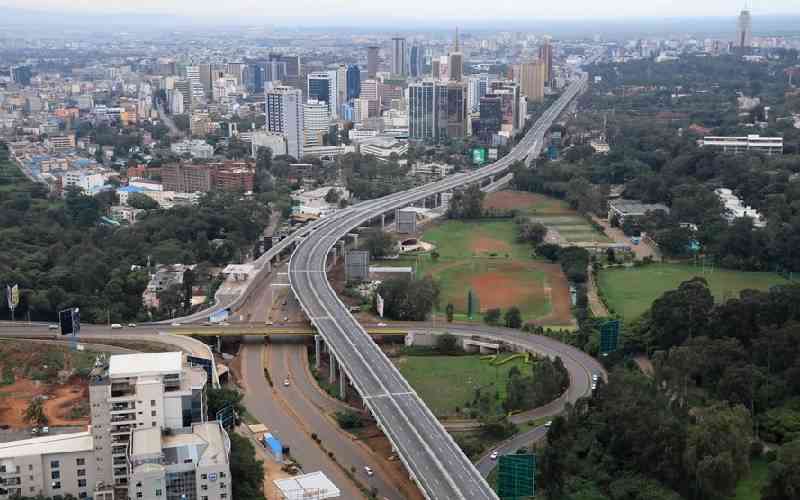 South Africa's endearing nickname, the "Rainbow Nation," attests to the rich tapestry of cultures, languages, and traditions that have woven together into a harmonious mosaic. Much the way the vibrant nation manifests itself, BRICS is presenting a kaleidoscope of cultures, beliefs, and growth paths.
On Thursday, six new countries from Africa, South America and Western Asia were invited here to join BRICS, marking a historic and a new starting point for BRICS cooperation.
"What we are creating here is the 'Rainbow BRICS.' Because we are bringing cultures and civilizations from around the world to further enrich the already fantastic cooperation," South Africa's BRICS Sherpa Anil Sooklal told Xinhua after the announcement of BRICS enlargement.
TOWARDS COMMON DEVELOPMENT
The membership of Argentina, Egypt, Ethiopia, Iran, Saudi Arabia and the United Arab Emirates will take effect on Jan. 1, 2024, South African President Cyril Ramaphosa announced at a press conference during the 15th BRICS Summit.
"We value the interests of other countries in building the partnership of BRICS," said Ramaphosa, adding that BRICS has begun a new chapter in its efforts to bring about a world that is fair, inclusive and prosperous.
Speaking at the press conference, Chinese President Xi Jinping said that the expansion will inject fresh vitality into the BRICS cooperation mechanism, and further strengthen the forces for world peace and development.
The expansion reflects the resolution of the BRICS countries to unite and cooperate with other developing countries, meets the expectations of the international community, and serves the common interests of emerging markets and developing countries, Xi stressed.
These six new members will help deepen the already strong collaboration as well as the significant accomplishments BRICS has made over the past years, said Sooklal.
As for the New Development Bank (NDB), a multilateral development bank established by BRICS in 2015, the group's expansion supports NDB's mission of serving as a "true platform" for cooperation among Global South countries, said Dilma Rousseff, president of the NDB.
Adding new members "strengthens the NDB's capital base and incorporates a wider array of trade relations and of diverse development projects," said Rousseff. "This will enable the construction of a financial structure that bears the mark of multilateralism and a multipolar world."
As host of the BRICS summit, Ramaphosa said that the BRICS leaders had "tasked our foreign ministers to further develop the BRICS country model and a list of prospective partner countries and report by the next summit."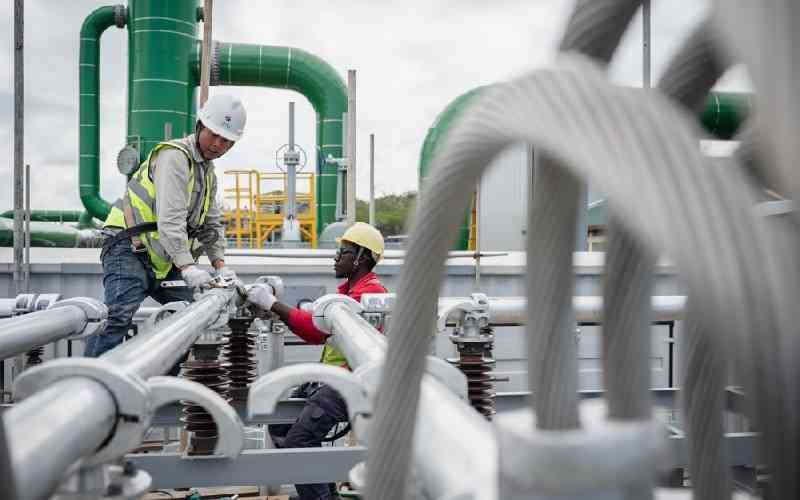 "Ramaphosa was very explicit when he stated that this is the first phase of expansion, so it doesn't mean the expansion process is closed," said Sooklal, adding that so far only Global South countries will be invited to join BRICS.
In a briefing with reporters here, Director-General of the Department of International Economic Affairs of the Chinese Foreign Ministry Li Kexin said that more than 20 countries had applied to join BRICS.
FOR GREATER GLOBAL SOUTH VOICE
On the theme of "BRICS and Africa: Partnership for Mutually Accelerated Growth, Sustainable Development and Inclusive Multilateralism," this year's summit, held here from Aug. 22 to 24, was also focused on advancing the Global South's common interests.
Speaking at the BRICS-Africa Outreach and BRICS Plus Dialogue held here on the sidelines of the 15th BRICS Summit, Xi called for making sure that no country is left behind in the process of global modernization.
The delivery of most United Nations Sustainable Development Goals remains slow, Xi noted, saying that this is a cause for concern, and the global development endeavor faces formidable challenges.
He called on the global community to pursue the larger interests of all countries, respond to people's concerns, restore development to the center of the international agenda, and make efforts to increase the representation and voice of developing countries in global governance.
In their interviews with Xinhua, African experts said that BRICS's endeavor to uphold the Global South's interests has helped push for fairer and more equitable global governance.
"The BRICS' role in amplifying the voices of the Global South is critical, as it bridges the gap between the actual role of emerging markets and developing countries in the global system and their ability to participate in that system and decision-making processes in global institutions such as the IMF and World Bank," said Melaku Mulualem, senior international relations and diplomacy researcher at the Ethiopian Institute of Strategic Affairs.
When the Non-Aligned Movement was forged in the 1950s and 1960s, many countries in the Global South came together "in order to work towards a more just and inclusive world order," noted Kenneth Creamer, a senior lecturer at the University of the Witwatersrand. "BRICS appears to be inspiring many countries to come together again in order to advance this vision."
"If it is decided that other countries are to become part of the BRICS initiative, it should be a clear condition that all such countries should adhere to the BRICS mission of fostering mutual economic development and building a fairer world political and economic system," said Creamer, also a member of South Africa's Presidential Economic Advisory Council.
Global South countries want to join BRICS because the group advocates "win-win cooperation and mutual respect with other countries of the world," said Abdel-Sattar Eshrah, secretary-general of the Cairo-based Egyptian-Chinese Business Council.
"With its economic, financial and technological capabilities, as well as a clear future vision, BRICS has the strength and ability to lead the world towards a wide development process and make the global economic system more just and equitable," he said.
CHINA'S COMMITMENT
This year's BRICS summit has taken on a distinctly African flavor, with an emphasis on strengthening BRICS-Africa cooperation. As Global South leaders met here to blaze a trail toward mutual growth and development, China reiterated its unwavering commitment to cultivating cooperative ties with Africa.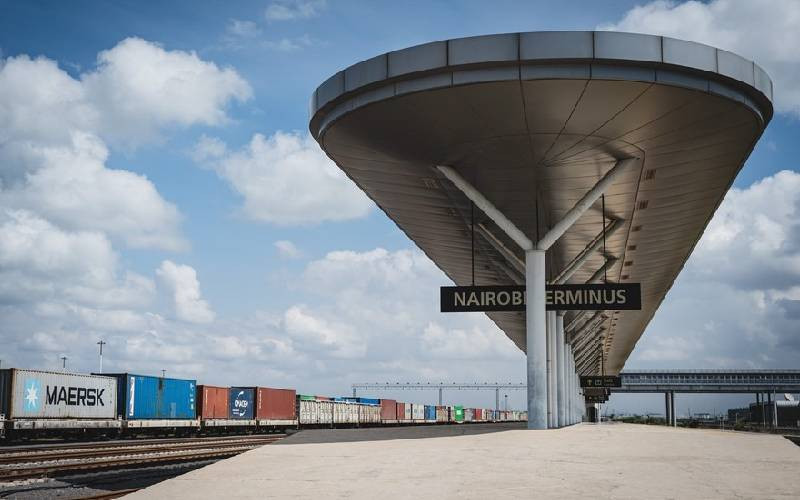 In a keynote speech at the China-Africa Leaders' Dialogue on Thursday, Xi announced a series of concrete measures to strengthen ties and cooperation with African countries, including launching an initiative in support of Africa's industrialization and implementing a plan to support Africa's agricultural modernization.
In an earlier speech at the BRICS-Africa Outreach and BRICS Plus Dialogue, Xi said that China has set up a Global Development and South-South Cooperation Fund with a total funding of 4 billion U.S. dollars.
"China is a friend that Africa can count on," Xi said, noting that over the past decade, China has provided a large amount of development assistance to Africa and helped build more than 6,000 km of railway, over 6,000 km of highway, and 80-plus large power facilities on the continent.
As a member of the Global South, China has pursued a development path featuring win-win cooperation and mutual benefits, not least with other developing nations, said Mulualem, the Ethiopian researcher.
"Thanks to China, Kenya has certainly seen a lot of infrastructure development under the Belt and Road Initiative (BRI)," said Stephen Ndegwa, a lecturer in international relations at the Nairobi-based United States International University-Africa.
"We've seen infrastructure developments including ports, dams, road extension and even new highways and railroads, all of which have contributed significantly to Africa's social and economic growth," he said, adding that a project like the BRI "cannot succeed without amity, sincerity and honesty."
For years, Western media have been slinging mud at China, stigmatizing China's helping hand as a modern-day form of colonization across Africa.
"Chinese companies come to Africa with the necessary capital, knowledge and expertise to invest in Africa," Mulualem said, rejecting Western slurs on China.
"African governments view cooperation with China as a win-win situation in which they receive much-needed funds from China on a long-term basis with cheap interest rates to expand their infrastructure, while the Chinese do business and build confidence with their African counterparts," he said.
For Mahasha Rampedi, editor-in-chief of African Times, "Africans trust China far more than Western nations, and to be honest, I don't think it's just the Africans."
"I believe the majority of the world, especially the Global South, trust China more than the United States," said Rampedi.
Related Topics