There is a joke about what men want in a relationship compared to an endless list of things and qualities that women want in a man. Men simply want peace of mind and a substantial mass of gluteal muscle. We in turn want a father, financial investor, brother, and angel Gabriel all lumped up and presented in the form of a husband.
We demand our men have to be kind, prayerful, and ruthlessly focused at the same time.
We want them to go and hunt yet we also want them to sit their bums at home and hug us warmly reassuringly. When men say they are confused and confused, I can relate if the shoe was shifted.
Innately, however, what drives us is the raw masculine energy that attracts us to man. If a man ticked all the boxes including being Deputy Jesus and we do not feel our intestines knot when we think of them or see them, it all boils down to nothing.
It makes being a man one of the most thankless jobs in human existence. Maybe the only other more thankless job is being an elected leader in Kenya.
The latter exposes you to all manner of abuse by the people, effectively turning you into a perforated bank vault even when your own finances are hardly working. Yet, a Mheshimiwa's job ought to be legislation and policy formulation. Well, that's a story for another day, let us come back to the challenges of being a man and the mentality that they must fix.
Come to think of it, men are cultured to believe that it is their duty to woo and serenade the females. It is a role they take so seriously and suffer while executing. There are only a few alpha males that are confident enough to elicit obvious excitement from the females around them. Most men are laid back and afraid to approach women, thinking that asking a lady out is a favour they are seeking. In effect, the women usurp all the powers and manipulate men as much as they want. Some enjoy watching the frustration while more cunning ones see an opportunity to raise their sexual market value to shop for the highest bidder from the pool of confused contestants.
The men, therefore, put up their best behaviour forward as they pray for a chance to be considered. Many however believe that they do not deserve any woman until such a time when they can afford one. In most cases, they show up for contests not because they are the tallest, most handsome, or bravest in the pool but because they are the most ready in terms of the fatness of their wallet. They dangle their car keys and job titles instead of being real.
This is a recipe for disaster because what women are seeking is a man who makes them feel butterflies, a feeling that money will never ever trigger in us.
Strategically, we can act love and make one believe they are the best thing since sliced bread, but when reality kicks in we go all out for the man of our dreams even when they are poor and dwelling at the slums far south of the city.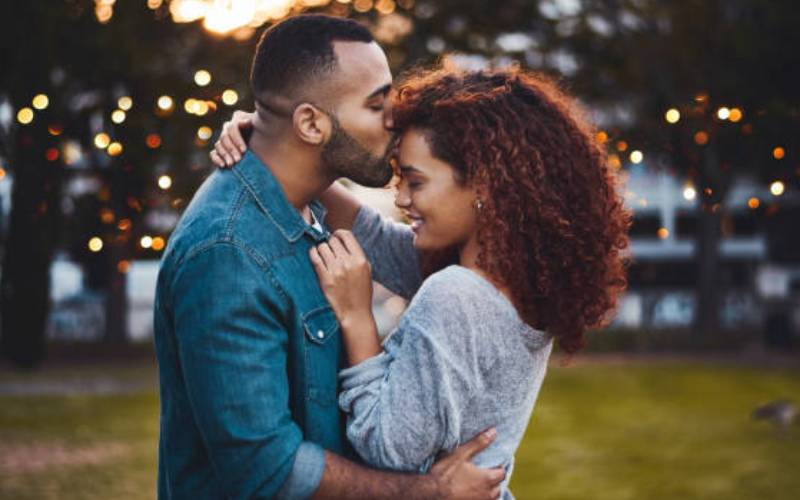 Punching above their weight
We would mate with them willingly and pay them money earned from the actors who do not really understand their worth and lack the intelligence to pick out women who are truly interested in them. We make them pay for the weakness of lacking the spine to stand back and be admired and wanted by a woman of their merit. For punching above their weight.
The point is, that no one is teaching men that they do not have to stand on their wallets to advertise their worth. We have natural instinct that draws us to a man and it has nothing to do with where we live, work, or the car we drive.
Our brothers must quickly learn that that misplaced notion is the reason they are divorced for no reason and their hard-earned money karted away to the alpha males who we want to be with.
They should know the assumed endless list is a trap they should ignore if they want to achieve a perfect match with a woman who simply wants them for who they are.
Related Topics