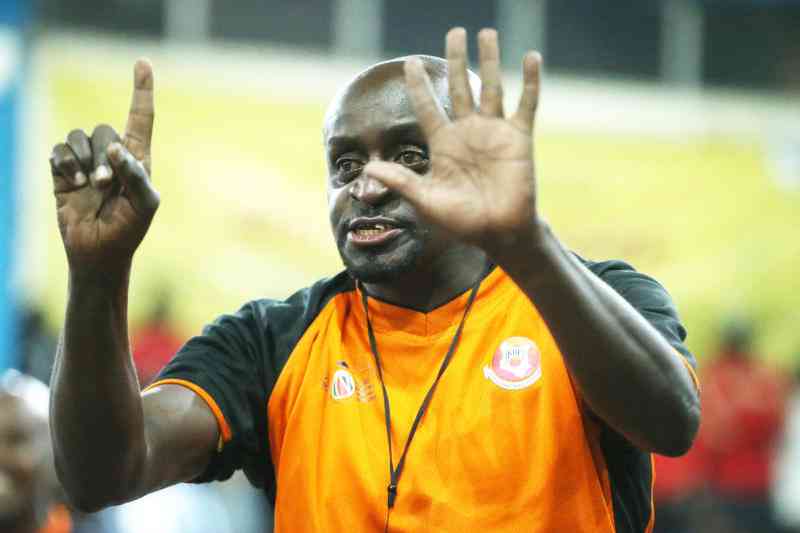 Kenya Ports Authority (KPA) basketball teams will be banking on home court advantage to propel them to victory as they aim to defend the men's and women's Kenya Basketball Federation (KBF) Premier League titles this weekend in Mombasa.
KPA women took a 2-0 advantage in the finals last Sunday when they humbled newbies Zetech University Sparks 70-38 in game two of the best of five series playoffs finals played at the Nyayo Gymnasium.
The reigning champions won game one 68-38 on Saturday and now they are one win away from defending their women's Premier League title.
Speaking after a positive weekend on the road, KPA head coach Anthony Ojukwu said they want to close out the series on Saturday.
The former Kenya Morans international congratulated the girls for executing everything as they had planned in Nairobi and now rallied them to finish the job in front of their fans.
"The game was good. We came with a purpose and we have fulfilled it. I am happy the girls did a good job, they were in high spirits. We now shift focus to Game Three on Saturday in Mombasa, which we expect to win and defend the title," Ojukwu said.
Ifunaya Okoro scored a game high 17 points and grabbed four rebounds to lead KPA to 68-38 victory in game one as captain Natalie Akinyi followed with 13 points, nine rebounds and nine assists.
Belinda Alouch also added a double double of 13 points and 15 rebounds plus a record eight steals.
In game two, Aluoch took charge with 22 points and nine rebounds as Nigerian international Okoro dropped another 17 points, with Akinyi contributing 10 points.
KPA started on a high, winning the first quarter 29-18 before drawing 18-18 in the second quarter, as they established a 47-36 lead going into the break.
KPA carried on with their impressive display in the third quarter, scoring 21-02.
The Dockers were so good that they only scored a basket for a 2-0 score in the last quarter with the game ending 70-38 at the final buzzer.
In the men's playoffs, Equity Dumas remained hopeful of winning their maiden title after they tied the series at 1-1 against defending champions KPA on Sunday.
The Bankers won game two by half a basket for a 70-69 win on Saturday, just a day after KPA won 62-53 in Game One.
To topple the holders, Dumas must win one or the two games in Mombasa. One win will see the series closed out back in Nairobi in winner takes-it-all game five.
"We started the series poorly after losing game one but we did not give up and we got a win even if it was a narrow one to keep the series alive. Our target remains the same in Mombasa where we only need a win then we can close out the series back at home court in Nairobi," said Dumas coach David Maina.
Related Topics