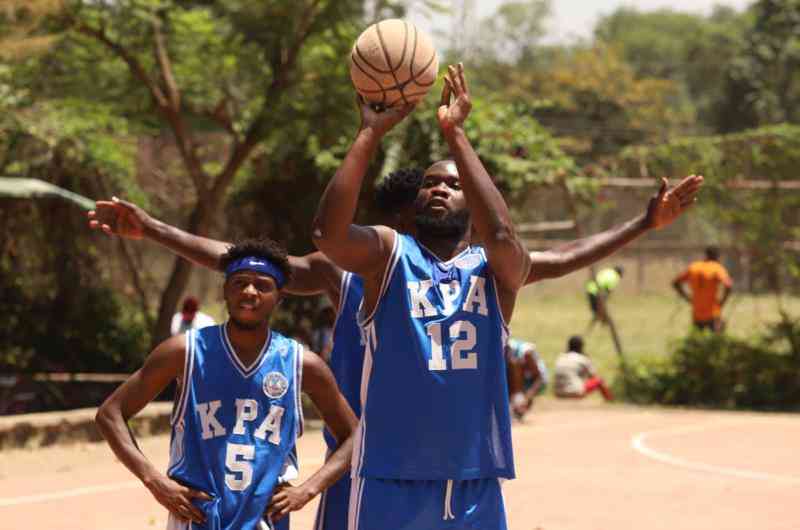 Kenya Ports Authority (KPA) will renew their rivalry with Equity Bank Dumas in the best of five Kenya Basketball Federation (KBF) Premier League finals playoffs set to kick off today in the evening at Nyayo Gymnasium from 8pm.
KPA face Equity Dumas side who whitewashed former champions Ulinzi Warriors 3-1 ((69-58, 73-66, 66-68 and 90-63).
The Docker on their side also won 3-1 against Nairobi City Thunder.
Speaking ahead of finals, the former Kenya Morans international said they will not underrate their opponents despite the fact that Dumas are making their final playoffs debuts.
"Winning another double with KPA will be precious. I know it will not be an easy walk in the park but we are ready. We will approach the finals with a lot of caution because they are very strong sides who have demonstrated they are good enough
"Dumas may be making their debut in the final but they are not weak. With our experienced squads, I believe that will give us an edge," Ojukwu said.
Ojukwu has also led KPA to clinching top seed in the women's league unbeaten. Boasting of an experienced squad, the Makande based outfit saw off Kenyatta University Lynx in the quarters 2-0 before proceeding to sweep away Strathmore Sword 3-0 (78-34, 72-39,69-47) in the semis.
"We need wins playing away from home. If we avoid going down 2-0 in Nairobi, the advantage will be on us heading to Mombasa where rarely lose," said Ojukwu.
KPA women will kick off their finals against Zetech Sparks from 6pm on Saturday before KPA men take on Equity Dumas from 8pm in game two.
Related Topics