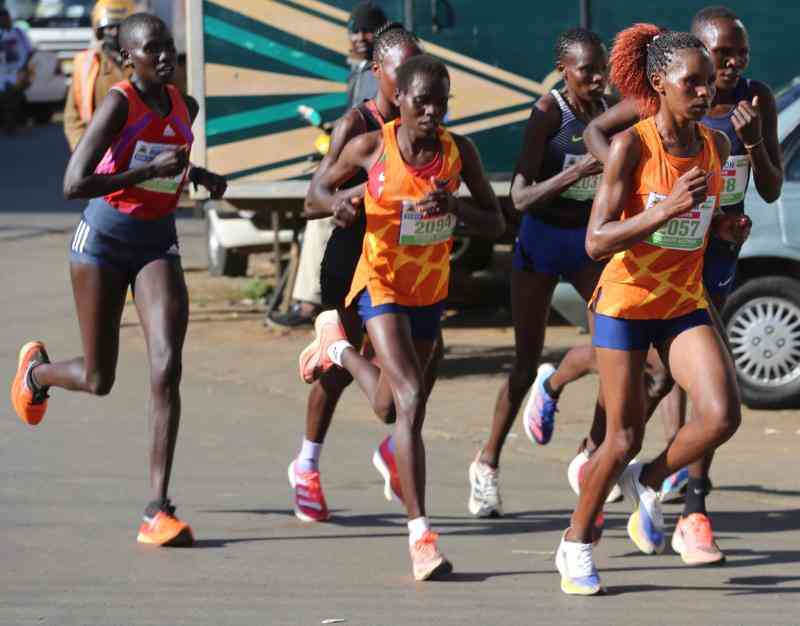 Get ready for a bigger Eldoret City Marathon next Sunday, organisers said on Friday during the race's second last Climate Action initiative, this year.
Race director Moses Tanui told athletics fans to expect a special race in the fifth edition on October 1, 2023.
The race is expected to electrify Eldoret exactly one week after today's Berlin Marathon, which will be followed by thousands of enthusiasts on a giant screen within the town named The City of Champions.
Tanui, a two-time Boston Marathon winner urged athletes to get ready for surprises in the 42km contest, saying upcoming long-distance runners will be racing alongside their experienced counterparts in a spectacular fashion.
"This year, it will be special because we have a new official sponsor (Economic Global Holdings, Gulf Royal, and Supreme Cosmetics) and that means that we have gone international," Tanui said.
He said with the international sponsor, the prize money might be increased in subsequent editions.
"The marathon has grown bigger and bigger and this year will be special. We will continue growing the marathon and the prize will also grow," the race director said.
The top ten athletes in the Eldoret City Marathon qualify for the well-oiled international marathons after the race was recognized by the Abbott World Marathon Major (WMM) series in 2020.
According to the retired athlete, the new route which starts at White Highlands Inn and ends at nearby Eldoret Central Primary grounds, will minimise logistical challenges.
In previous editions, participants would change and start outside the University of Eldoret and finish at Eldoret Central Primary grounds (near Zion Mall), making it difficult to move luggage.
Several sponsors including Coca-Cola, Jambo Jet, Kenya Pipeline, Red Cross, and St Luke's Orthopaedic and Trauma Hospital among others planted trees at Eldoret Special School in Kapsoya.
Another Climate Action exercise will be staged at the new Eldoret Arboretum
Tanui said the race's Climate Action theme has resulted in the growing of thousands of trees in areas where athletes prepare for international marathons.
A number of athletes from Uganda, Ethiopia, USA, and Europe among other countries are expected to battle for honours in Eldoret, according to organisers.
"We are doing the tree planting exercise in a special way. We have done it in a special school because the children need special attention. Our sponsors have witnessed that the race is a special marathon for humanity.
"Our aim is to give new marathon talents the opportunity to get the best managers and coaches. The BIB numbers are available and the electronic timing system is set," Tanui said.
Eldoret Special School board chairperson Sophia Gachanja requested an annual tree-planting exercise at the institution in line with the race's Climate Action theme.
Related Topics