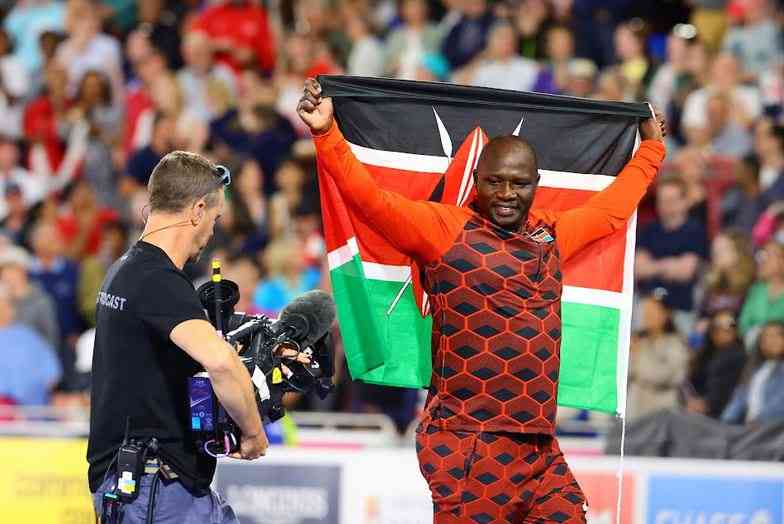 Former World champion Julius Yego won a bronze medal for Kenya in the men's Javelin final after throwing one of his best attempts in three years at the Commonwealth Games in Birmingham, United Kingdom.
Yego threw a Season Best 85.70 meters, his highest since 2019. The last time Yego threw past 85 meters mark was during the All African Games in Morroco when he won gold with a throw of 87.73m.
Fondly referred to a Mr YouTube, Yego went into the silver medal position with his first throw attempt before missing the next four due to red flags.
Pakistani's Ashad Radeem won gold in a Games Record and lifetime best throw of 90.18m as World champion Anderson Peters took silver in 88.64m.
Yego's 92.72m throw in 2015 during the World Championships held in Beijing ranks him the sixth greatest Javelin thrower of all time.
Related Topics