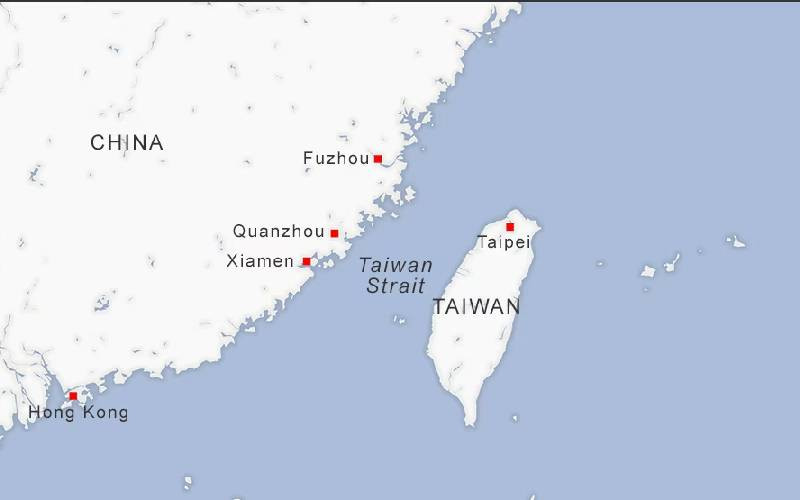 U.S. and Canadian warships sailed through the Taiwan Strait on Saturday, both navies said, in a joint mission through the sensitive waterway that separates self-ruled Taiwan from China.
China claims self-ruled Taiwan as its territory — vowing to take it one day, by force if necessary — and has in recent years ramped up military and political pressure on the island.
The U.S. 7th Fleet said its destroyer USS Chung-Hoon and the Royal Canadian Navy's HMCS Montreal were "conducting a routine Taiwan Strait transit June 3 (local time) through waters where high-seas freedoms of navigation and overflight apply in accordance with international law."
"Chung-Hoon and Montreal's bilateral transit through the Taiwan Strait demonstrates the commitment of the United States and our allies and partners to a free and open Indo-Pacific."
The Canadian military also confirmed the passage.
U.S. warships frequently sail through the strait. The last joint U.S.-Canada passage was in September 2022.
The Chinese military said it had monitored the passage.
"The relevant countries are intentionally creating trouble in the Taiwan Strait, deliberately stirring up risks, and maliciously undermining regional peace and stability," said Senior Colonel Shi Yi, the spokesperson of China's Eastern Theatre Command.
Last week, Chinese aircraft carrier Shandong led two other ships through the 180-kilometer-wide Taiwan Strait in a show of force.
The U.S. and Canadian warships sailed through as U.S. Secretary of Defense Lloyd Austin and his Chinese counterpart Li Shangfu participated in a defense summit in Singapore.
The United States had invited Li to meet Austin on the sidelines of the Shangri-La Dialogue, but Beijing declined.
Tensions between Washington and Beijing have soared this year over issues including Taiwan and an alleged Chinese spy balloon that was shot down after it traversed the United States.
Related Topics