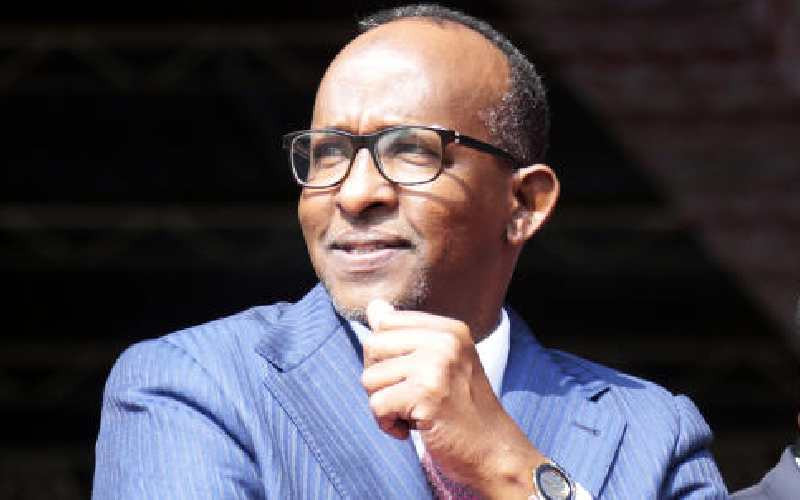 There weren't many surprises in President William Ruto's proposed Cabinet, except that a few individuals considered clear favourites did not make the list of nominees. It must have been tough for the president doing a balancing act to appease his army of loyalists and defenders.
Dr Ruto is a compelling orator, a man who pronounces himself in a way that leaves no doubt in the mind of the listener. However, while reading the list of his Cabinet appointees, his comportment expressed subtle hesitation; that of a man delivering news he suspected many would not welcome. Conversely, the subtle hesitation could have been deliberate, just to let the gravity of his appointments sink in.
The nomination of Garissa Town MP Aden Duale as Defence Cabinet Secretary and Dr Monica Juma as the National Security Advisor cannot go unremarked. For vociferous Duale, it is a sobering moment.
His ethnicity puts him in both advantageous and disadvantageous positions in dealing with Al Shabaab, our main national security threat. This bunch of terrorists has its headquarters in neighbouring Somalia.
In 2014 when the government rolled out a security operation to flush out suspected Al Shaabab terrorists who had infiltrated the legitimate, Kenyan law-abiding Somali community in Eastleigh, Duale raised a stink and threatened to quit the government. For the record, he was not in support of the terrorists, he simply took the whole thing as a profiling the Somali community.
Following the attack on Garissa University in which 142 people died in May 2015, Duale claimed he knew financiers of Al Shabaab who operated out of the vast Dadaab refugee camp in Kakuma and threatened to name them within a month if they did not surrender. We are still waiting.
Have these incidents prepared Duale for the task ahead? Is he likely to find himself in a Catch-22 situation; damned if he does, damned if he doesn't deal decisively with Al Shabaab? If he chooses to be tough, he will be operating from a position of advantage in dealing with Al Shaabab, who remains a real headache, unless he finds a lasting cure.
It is likely that even in their misguided zeal, Al Shaabab terrorists could see him as a traitor to their cause, not by virtue of belonging, but for simply sharing an obscure ancestry.
That said, I believe Ruto was alert to the precarious position he had placed Duale, which is why he retained the widely experienced Dr Juma to guide him through the labyrinth of the security minefield. While Duale could bank on the advantage of language to negotiate with Al Shaabab, can he do it?
In an interview with BBC in 2015, Duale was quoted saying the government was ready and willing to hold talks with the Al Shaabab. In my view, it would be foolhardy to resort to dialoguing with Al Shaabab unless it is the new government's policy to do so and elevate the miscreants to equals worth a round table meeting. It will be interesting to see how he will deal with these miscreants.
Related Topics