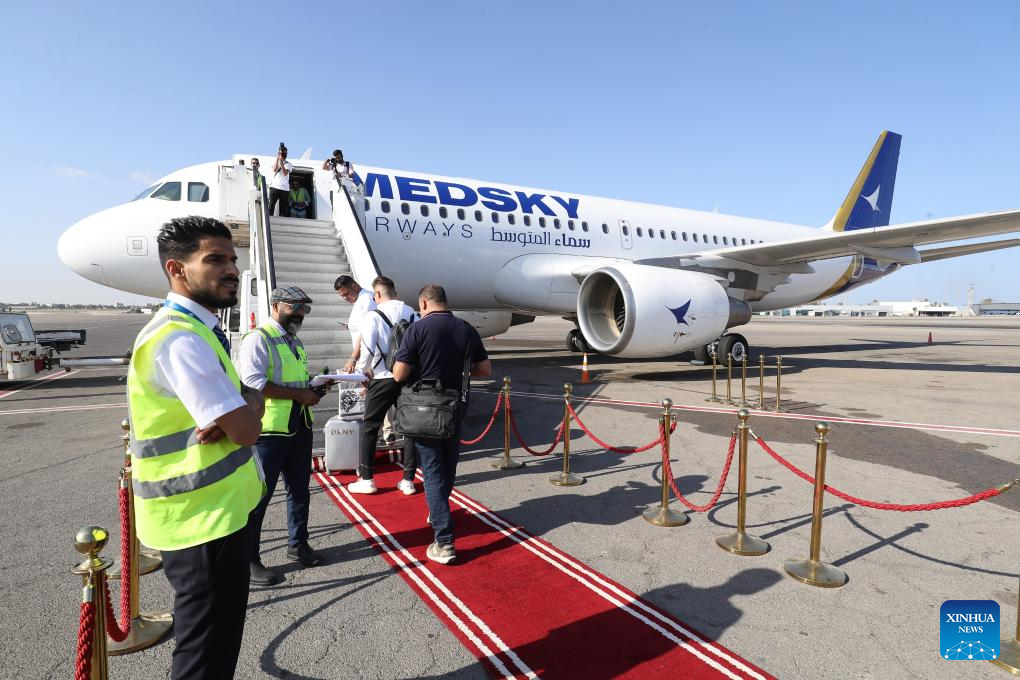 Italy and Libya have resumed commercial flights for the first time in nearly a decade, authorities say.
In 2014, when the North African country was in conflict, the European Union (EU) banned flights operated by Libyan airlines from entering member states' airspace citing security reasons.
On Saturday, September 30, 2023, the first flight after resumption from Mitiga International Airport in Tripoli for Rome's Leonardo da Vinci-Fiumicino International Airport.
The flight was operated by Medsky Airways, a carrier based in Libya.
Medsky Airways announced on its Facebook account that it will be offering a roundtrip flight on Saturdays and Wednesdays between Tripoli and Rome,
Meanwhile, the Libyan Ministry of Transport said that the two countries' civil aviation authorities signed a memorandum of understanding on civil aviation cooperation and air transport.
"This is part of intensive government efforts to lift the European ban on Libyan civil aviation", Libya's government authorities said, on Facebook.
The deal, signed in Tripoli, would also facilitate and encourage airline companies in the two countries to operate charter and regular flights, the ministry in a statement.
In 2021, one of the EU member states, Malta announced its resumption of flights to and from Libya. A year later, Medsky Airways was launched.
However, the reason for the EU withdrawing the ban remains unclear.
The Europan ban was imposed after a coalition of mostly Islamist militias called "Fajr Libya" seized Tripoli following weeks of fighting that caused massive damage to the city's international airport.
Successive Libyan governments have since pushed for the ban to be lifted.
Abdelhamid Dbeibah, the prime minister of the Tripoli-based government, said in early July that "the Italian government has informed us of its decision to lift the air embargo imposed on Libyan civil aviation for 10 years".
Italy Libya's former colonial power, and the Mediterranean island nation of Malta are now the only European countries to have resumed flights with Libya.
Rome has not officially commented on the move.
For much of the past decade, Libyans had to transit through Tunis, Istanbul or Cairo to reach Europe by air.
Oil-rich Libya plunged into years of chaos after a NATO-backed uprising toppled and killed strongman Moamer Kadhafi in 2011.
The country remains divided between two rival administrations, one in Tripoli and the other in Libya's east backed by military strongman Khalifa Haftar.
-Additional information by France 24 and XINHUA NEWS…
Related Topics