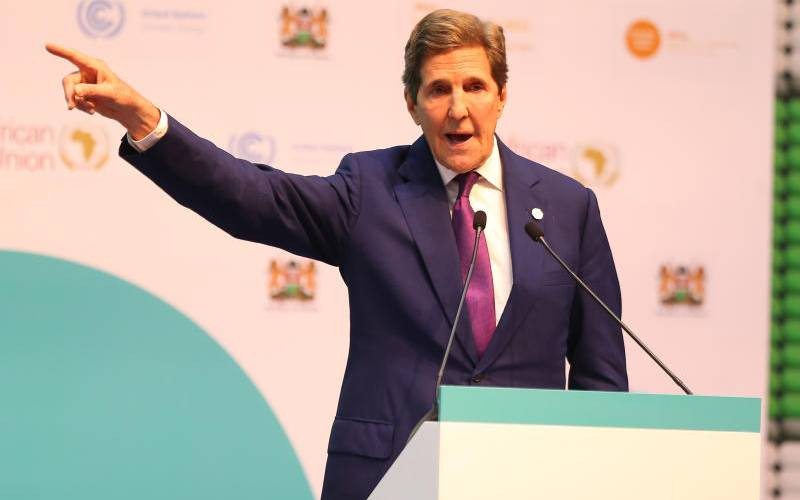 The United States has reaffirmed its commitment to fund Africa for climate loss and damages in a bid to contribute to climate change adaptation.
Addressing the Africa Climate Summit on September 5, US Special Presidential Envoy for Climate Change, John Kerry said that the USA will offer monetary support to African countries for climate change.
"Well, I just described today the four to five-year $30 billion a year commitment President Joe Biden has made by 2024. And so, he has a year left," Kerry said.
He said that the allocation is additional to the other pledges that the US has made to support Africa in mitigating climate effects.
The US had committed to contribute $100 billion to the climate adaptation funding for Africa.
Despite the US pledges on climate funding, the envoy cited that President Biden only had the opportunity to affect the budget in his second year of presidency because he had to operate using the budget made by the previous administration.
The envoy said that the state is working hand in hand with the World Bank to ensure that the funds are availed in time.
Kerry also expressed their efforts in working towards energy transition acceleration through the carbon market mechanism.
"In addition, we put together an Energy Conference last call, which in a matter of six weeks will produce 16 billion in commitments," he added.
Kerry in his previous speech at the Summit yesterday also called for the growth of the carbon market to fight climate change.
"We think Africa can benefit and the global South can benefit only if the carbon market grows. You heard a mention of about 121 million. This market has to become a market in the billions in order to work effectively, and for that, we need to ensure the environmental integrity of this market," he said.
He noted the critical need to create a thriving carbon market in entire Africa.
Related Topics