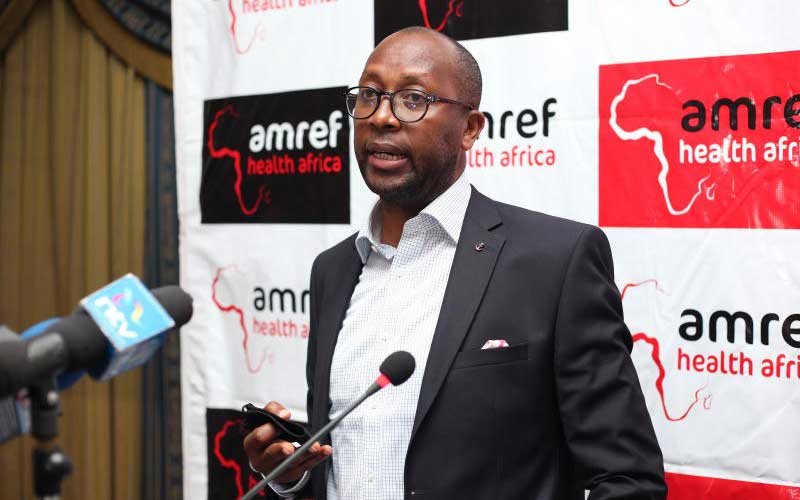 High-income countries have been asked to come to the aid of African nations so they can have access to Covid-19 vaccines.
Amref Health Africa Chief Executive Officer Dr Githinji Gitahi says considering the high cost of the Covid-19 vaccine, some low-income countries – the majority in Africa –would be crippled financially.
Gitahi said the cost of the vaccine, however, subsidised, would still be expensive for some countries when other factors are added.
He hypothesised that if each person in need will require two doses of the vaccine at Sh1,000 each and another Sh1,000 to cater for other costs, then it may cost Sh18 billion to vaccinate 600 million people who fall under the population at risk.
If this happens, Githinji says, the healthcare sector in low-income countries will suffer as all resources will have to be directed toward the Covid-19 vaccine.
"It is really important – since Africa carries more low-income countries – to have solutions where high-income countries support the continent so that African countries do not have to use their own resources for health on the vaccine as it will take long for the sector to recover," he said.
COVAX Program
In view of these financial constraints, the World Health Organisation (WHO) is working alongside Gavi, the Vaccine Alliance, Coalition for Epidemic Preparedness and Innovation through the COVAX Program to ensure low-income nations are not discriminated when a vaccine is ready for global distribution.
Kenya is part of the COVAX program overseen by WHO where the country is raising its chances of acquiring a vaccine through clinical trials for the ChAdOx vaccine by the University of Oxford and AstraZeneca bio-pharmaceutical firm.
The trial in Kenya is undergoing phase one while in the UK, the vaccine in trial has reached phase three.
"A testing site (in a country) does not translate to a production site," noted Gitahi who added that Africa has very few countries among them South Africa, Egypt, and Senegal with the capacity to manufacture a vaccine.
UK starts vaccination
Two days ago, a 90-year-old grandmother from Northern Ireland became the first person in the United Kingdom (UK) to be given the new Covid-19 vaccine outside clinical trials.
The UK approved the Pfizer/BioNTech Covid-19 vaccine for widespread use, becoming the first country to make the landmark decision. UK then ordered 40 million doses -- enough to vaccinate 20 million people with two shots each.
Meanwhile, Britain's medicines regulator has advised people with a history of significant allergies not to get the Pfizer-BioNTech COVID-19 vaccine after two people reported adverse reactions on the first day of its rollout in the UK.