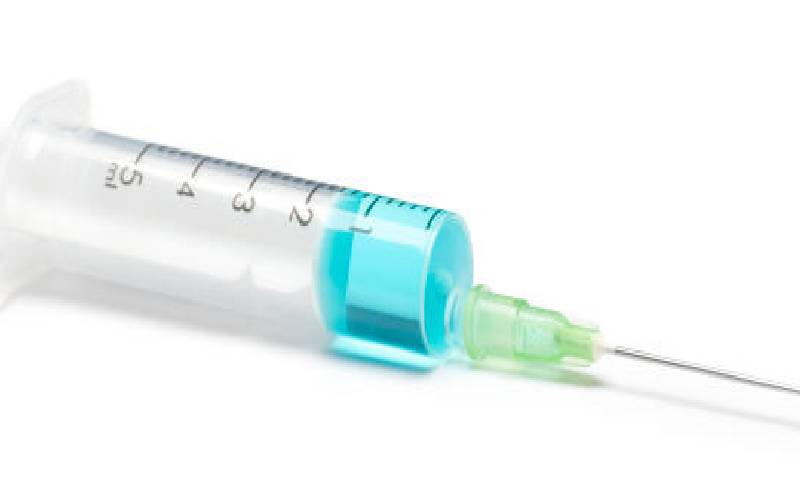 Weeks after the World Health Organisation (WHO) cleared a popular birth control jab of fueling HIV, a new study in Nairobi's Majengo slums warns the drug may increase infections.
The study published by Kenyan and Canadian scientists last Thursday says there is compelling evidence that Depo Provera increases the risk of HIV infections among users.
In August 2019, WHO cleared Depo Provera from claims that it fuels HIV infections among users and asked women to continue using it without worry.
The all-clear decision was made following another study partly carried out in Kenya and released in South Africa in June.
In 2014, WHO had cautioned women using the three-month Depo Provera jab to also use condoms to protect themselves against HIV infection.
This had followed numerous studies, including a major one in Kenya claiming Depo Provera doubled the risk of HIV infection among users and their partners.
But now that disclaimer has been removed in a development that was expected to bring the two-decade-old controversy to an end.
Consequently, the Majengo study, which is categorical that Depo Provera increases risk of HIV infection, may open the issue to further controversy.
Already sex and reproductive health advocates from 12 African counties have written an open letter to the WHO demanding more consultations on the matter.
The Majengo study, which involved, among others, the University of Nairobi and McMaster University, University of Manitoba and University of Toronto, all of Canada, are categorical they have irrefutable evidence.
The study had involved 58 sex workers screened from 370 in a group known by HIV researchers as the Pumwani Sex Workers Cohort.
"This study provides compelling clinical evidence linking vaginal bacterial diversity to use of the hormonal contraceptive Depo Provera in healthy, asymptomatic Kenyan sex workers," wrote the scientists.
The researchers say sex workers are at greater risk because they are more likely to be exposed to a variety of bacteria from more sexual activities, multiple partners, and different sexual practices than other women.
Doubled risk
The researchers went further to experiment their findings on a set of humanised mice (injected with human immune cells).
"We experimentally recapitulated some of the results of our clinical study in humanised mice, and demonstrated that Depo enhanced HIV-1 susceptibility," says the study in the journal Disease Models & Mechanisms.
The new study puts Kenya right in the middle of the Depo Provera controversy.
In 2011, scientists from the Kenya Medical Research Institute, Moi University, the University of Nairobi and other foreign institutions had warned that Depo Provera doubled the risk of HIV infections.
But WHO and Kenya's Ministry of Health had downplayed the link, saying there was no conclusive scientific evidence that the family planning drug increased the risk of HIV infection. They called for further studies on the issue.
It is the results of these studies released in South Africa in June that led WHO to give Depo Provera a clean bill of health, with Kenya's Dr Nelly Mugo of Kemri and Dr James Kiarie of WHO playing major roles.