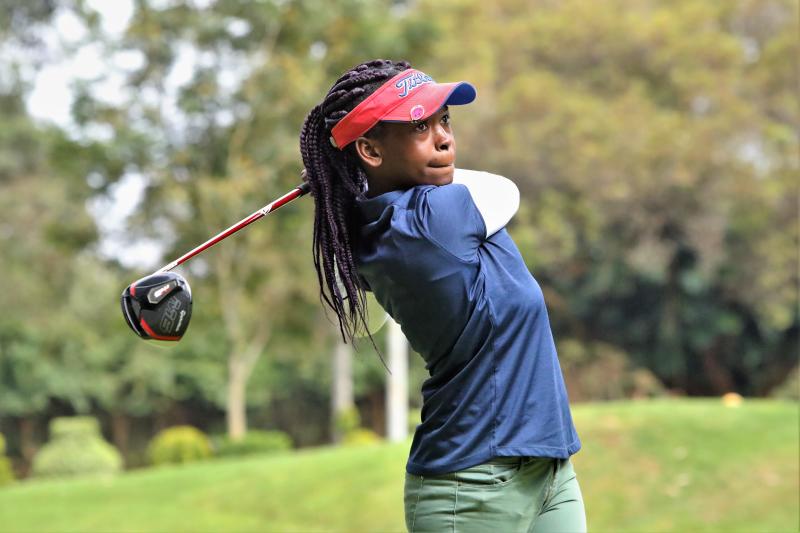 It is all systems go ahead of this weekend's (today and tomorrow) DR. C.N Wangari Chairman's Prize Golf Tournaments at the par 72 Limuru Country Club.
The Chairman's Prize curtain raiser tournament will be held today followed by the Chairman's Prize Main Cup tomorrow. Each competition has attracted a field of 220 golfers.
"The Friday event will act as a curtain raiser for the main championships to be held on Saturday," Chairman Emeritus Wangari Ngugi-Kamau told Standard Sports.
Expected to battle for glory for the variety of prizes on offer is handicap 5 Louisa Gitau from Karen Golf and Country Club and Limuru Lady Captain Kezie Kihara.
Incoming club chairman, handicap 5 David Irimu, Cellulant chairman Sam Kiruthu, Standard Group PLC CEO Orlando Lyomu and handicap 6 home golfer Caxton Kinuthia are some of the challengers to watch in the men's category. According to Kamau, the players should expect lush greens and fairways due to the current rains in Limuru.
"Our irrigation system is also working properly, so the greens are well watered," she said.
However, she cautions about hole 4 which is playing long, has Out of Bounds on both sides and is dog-legged to the left.
"Hole 3 too has a dam on the right, so be cautious while attacking the greens. Watch over the waters while playing a slice ball," said Kamau.
Kamau is confident that at the end of the tournaments, more women will be encouraged not only to participate in the game but also to take up leadership responsibilities at their respective clubs.
The competitions are meant to celebrate Kamau's period in office since 2019.
The 40-year old mother of four is the second lady chairman of the pristine club since the late Joyce Waiganjo in 2002.
"We thank Standard Group PLC for coming on board alongside main sponsors Cellulant to support the events. We appreciate our partnership with Standard Group over the years," said Kamau who celebrated her birthday yesterday.
"We really feel honoured because our cordial relationship has given Limuru great publicity over the years."