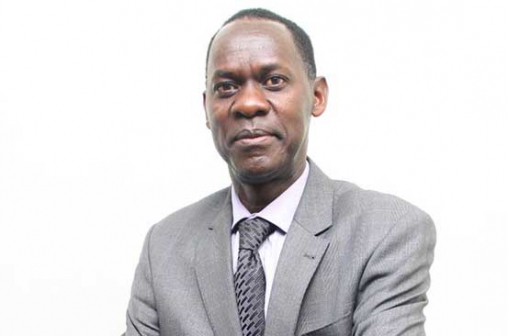 Quantity surveying is a profession not well-known to many. How are you addressing this challenge?
People have not understood the role of a quantity surveyor properly in Kenya. We are now forced to go to schools to give career talks, engaging the press and organising other functions to create awareness.
We are also facing the challenge of not having sufficient numbers. A total of 960 quantity surveyors in Kenya are registered by the regulatory body - Board of Registration of Architects and Quantity Surveyors (BORAQS).
Of these, about 430 are registered members of IQSK. We also have about 100 student members. We are working on plans to bring on board more members to strengthen the institute.
How do you tame quacks in the industry?
Cap 525, the current law that governs quantity surveyors, only regulates professionals and has no authority over quacks, which is a challenge to us. So, we have proposed a new Quantity Surveyors Bill that seeks to address the issue of quacks among other things.
When do we expect the Bill to become law?
The Bill was first drafted in 2008 and has evolved over time as different interested parties raise various issues. The issues have been sorted out and the Bill submitted to the Parliamentary Committee on Infrastructure, Housing and Public Works. We are hoping it will be published soon and be brought to the stakeholders for comments in accordance with the new constitution.
What is the mandate of IQSK?
IQSK was formed in 1994 to promote the education and practice of quantity surveying in Kenya. It also does bench-marking with other professional associations elsewhere and organises continuous professional development seminars for the members to keep them informed and updated.
Can I build a house without the input of a quantity surveyor?
Yes, but you will be groping in the dark. As the Bible says in Luke 14:28, how can you construct a house without first estimating the cost? You may end up being a laughing stock if you fail to finish up the building. Failure to use a QS is what has contributed to housing projects taking longer time to complete than expected.
For large and complex projects, one cannot do without a QS. A QS will provide relevant costs and contractual advice at various stages of the project to ensure its successful completion within the set time, budget and required specifications.
How is quantity surveying performing as a profession?
New buildings are coming up almost daily. They require our services. So we have enough work to do.
And your charges?
The charges are governed by the Cap 525 of the laws of Kenya. They are modest considering the accruing benefits. The law provides for what can be charged for different kinds of services.