VS Naipaul, unapologetic author who inspired love and hate in equal measure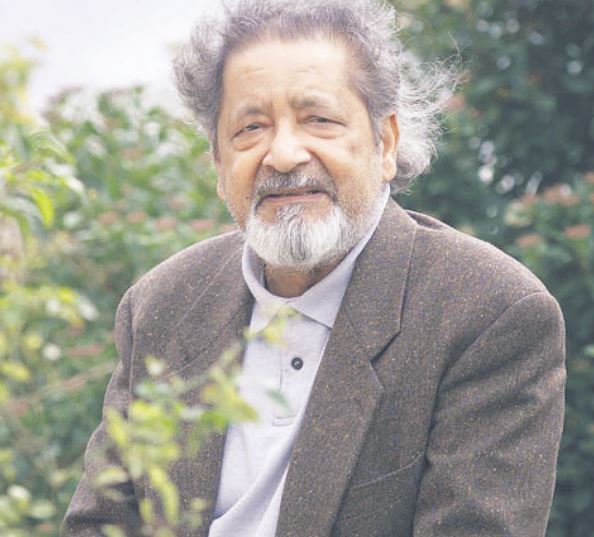 The death of renowned author VS Naipaul last Saturday, August 11, in London, sent the literary world into mourning and, as it happens, sparked an examination into his legacy.
One of the best writers to have come from the Caribbean, Naipaul won the Nobel Prize for Literature in 2001 for "having united perceptive narrative and incorruptible scrutiny in works that compel us to see the presence of suppressed histories".
He also won the Man Booker Prize in 1971 for In a Free State, and was shortlisted for the prize in 1979 for A Bend in The River.
His full name was Vidiadhar Surajprasad Naipaul, but he's better known as VS Naipaul. He was born in 1932 in Trinidad but lived in England as an adult, travelling extensively in his endeavours.
Depending on who you talk to or read, Naipaul is described as either a Trinidadian writer with Indian roots or a Trinidad-born British writer.
Naipaul was all these, his grandfather went to Trinidad as an indentured Indian labourer.
Freedom and refuge
His works attracted both vicious criticism and acclaim. He painted unflattering pictures of the societies he wrote about. Whether Caribbean, African, Indian or European.
His works concerned themselves with the question of identity, race, freedom and the realities of a post-colonial society. The 1961 novel, A House for Mr Biswas, was his first book to gather recognition worldwide.
The book to date forms part of the required reading for Literature students in local universities.
A House for Mr Biswas is story of a man struggling to overcome a predicted fate and find a place of his own by fulfilling a dream of owning his house.
It is a story of identity, space and freedom. Mr Biswas is not at home in any place, and wants that which he can call his own.
It is a story that paints a picture of alienation, desire and drive by the protagonist to define himself. The house as a place of identity, freedom and refuge. Until Mr Biswas can get his own house, he remains unsettled.
His other most notable books include A Bend in The River, In a Free State, The Enigma of Arrival and Miguel Street. He altogether wrote about 16 works of fiction, novels and collections of short stories, and an almost similar number on non-fiction work.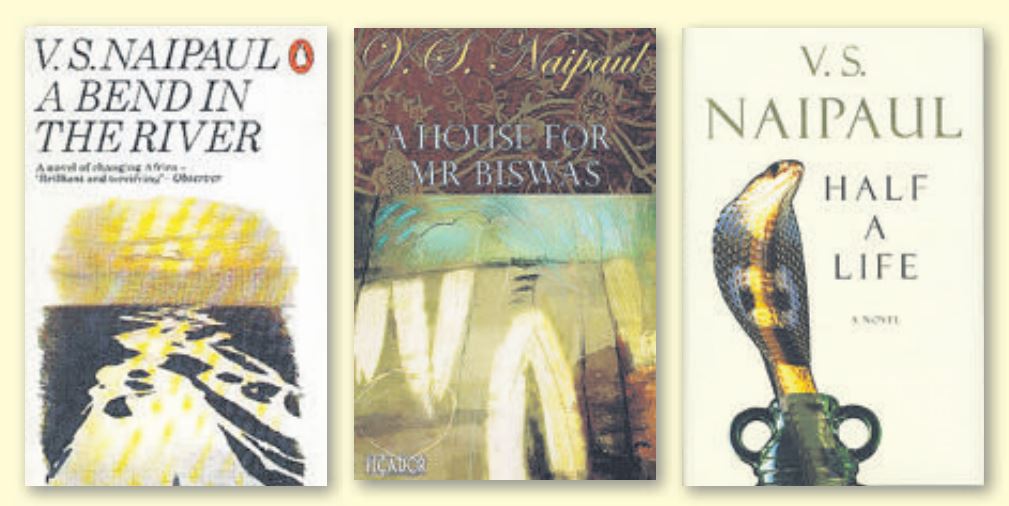 Divisive writer
The question of identity is one that Naipaul concerned himself with extensively. Discussing A House for Mr Biswas on the BBC World Service Book Club in 2003, Naipaul admitted Mr Biswas was based on his father. His experiences clearly influenced a lot of his thematic concerns, himself leaving home before he was 18.
Some have argued that A House for Mr Biswas was about Naipaul himself. It is an interesting trajectory in literary discussions. A debate that eventually lands critics in the murky cycle of whether to read an author's work of fiction with or as separate from the author's experiences.
This debate got comical in May when the Daily Mail wrote about an author, Ian McEwan, who gave his son a tutorial on one of his novels, Enduring Love, for his school work. The "unimpressed teachers" gave him a C+.
Anyway, on Naipaul. Critics have been split over how to look at him, his work to be specific.
Was he a caustic, divisive writer or a literary genius who tapped uniquely into his own experiences and those of the societies he has lived in or interacted with in his extensive travels?
Was he a turncoat who wrote to appeal to a western preconceived mindset? Or was he an unapologetic mirror for the society around him? He did not shy away from painful comparisons, and this more often than not saw him stumble from one controversy to another.
Sensationally, his peer and fellow Caribbean writer and Nobel Prize for Literature winner (1992) Derek Walcott attacked him in verse in 2008, writing: "I have been bitten, I must avoid infection, Or else I'll be as dead as Naipaul'sfiction."
Walcott was reportedly peeved by what he saw as Naipaulturning his back on his Caribbean heritage and 'sucking' up to the British.
Fanning Western myths
But theirs was what millennials and showbiz followers would call a long-running beef. Naipaul described Walcott as "a man whose talent has been all but strangled by his colonial setting", in a previous essay. Walcott died in March 2017.
Naipaul, however, struck raw nerves across the world. He was accused of being unflattering when writing about Africans. Accused of fanning Western myths on the realities of the African society.
It had always been said he was a disciple of Joseph Conrad, itself an uncomfortable comparison going by the place Conrad occupied on question of racism.
At one point Chinua Achebe called Conrad -- a Polish-British writer who died in August 1924 -- a thoroughgoing racist on account of his work, Heart of Darkness that is seen as dehumanising to Africans.
This influence, from Conrad, is one that Naipaul himself confesses to. Writing for the New York Review of Books in 1974, Naipaul wrote: "I would find it hard to be detached about Conrad. He was, I suppose, the first modern writer I was introduced to."
When awarding him the Nobel, the Swedish Academy Citation read partly: "Naipaul is Conrad's heir as the annalist of the destinies of empires in the moral sense: what they do to human beings."
The Academy also called him "a literary circumnavigator, only ever really at home in himself, in his inimitable voice."
Not one to tame his tongue, he also found himself in trouble at one point when he compared Islam to colonialism.
According to the Associated Press, Naipaul prided himself on his candor, but he had a long history of offensive remarks.
He called India a "slave society," quipped that Africa has no future, and explained that Indian women wear a coloured dot on their foreheads to say "my head is empty."
He laughed off the 1989 fatwa by Iran's Ayatollah Khomeini against Salman Rushdie as "an extreme form of literary criticism."
And his controversy follows him in death with reports claiming that his surviving three sisters have been kept in the dark about his funeral, ostensibly by his second wife Nadira Naipaul.
Naipaul's first wife was Patricia Ann Hale. She died in 1996 and Naipaul married Nadira, a Kenyan-born Pakistani journalist two months after Patricia's death.
While we might never agree on many issues in the works of Naipaul, and apparently his own personal life, he remains undoubtedly a literary great and one whose works will continue to be studied for a long time.