The truth behind viral 'Raila Odinga' witchdoctor picture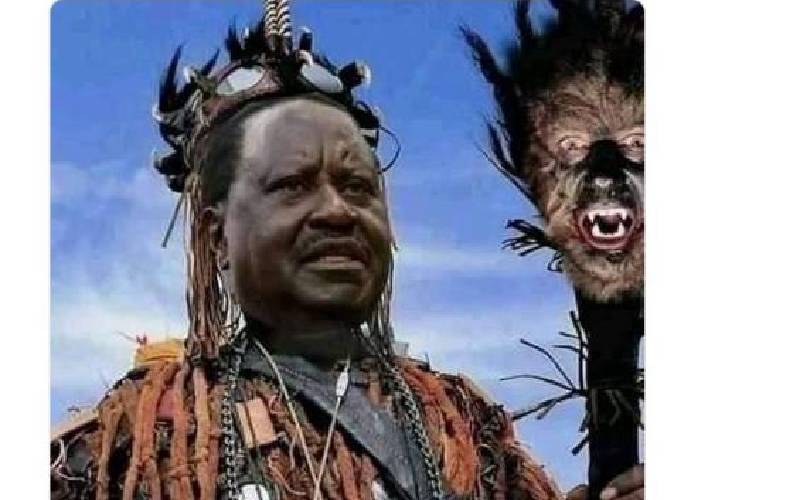 A photo purporting to be of ODM leader Raila Odinga dressed in a sorcerer's regalia has gone viral.
The photo which surfaced on social media in early September has widely been shared on WhatsApp and Telegram groups. It shows Raila dressed like a sorcerer - a headgear with feathers, ornaments around his neck and a walking stick.
A Facebook user by the name Claire Cheptoo posted the photo with some emoji's.
The photo was also posted by AnkoGeof with prescriptions that read, "Every serious leader from each corner of this planet has come out to tell their people on how to remain calm and responsible during this hard time of corona but guess what? Mganga amenyamaza pale Karen anapanga vile ataendelea kupotosha wakenya kuhusu BBI after the tragedy...."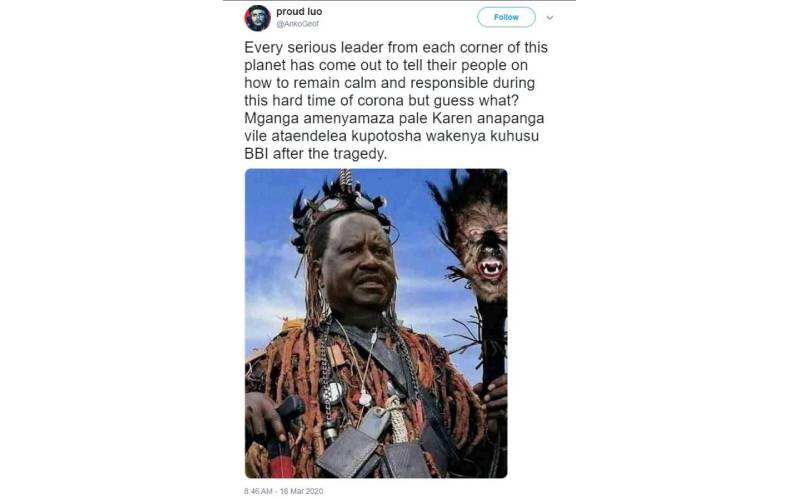 By the time of publishing this fact-check, the post had 60 comments, seven shares and 54 reactions.
The photo surfaced a day after Raila dismissed allegations by his political rivals that there was nothing wrong with witchdoctors. On the contrary, he said he is a Christian who has experienced the power of prayer. Raila was addressing congregants at PAG church, Hardy, Karen, Nairobi, on Sunday 5 September.
"I have heard others calling me a devil, and that I believe in witchcraft. What is bad with witchdoctors? Aren't they treating people? I am a Christian who prays and there is so much I have gone through with the help of prayers," he told congregants.
Using the online search tools, the Checkpoint desk established that the original image was taken during a cultural event in Mali in 2006.
The Festival Sur Le Niger is held annually on the banks of River Ségou in Mali to celebrate tribal traditions and cultures. Participants dress up in traditional attire to celebrate their heritage.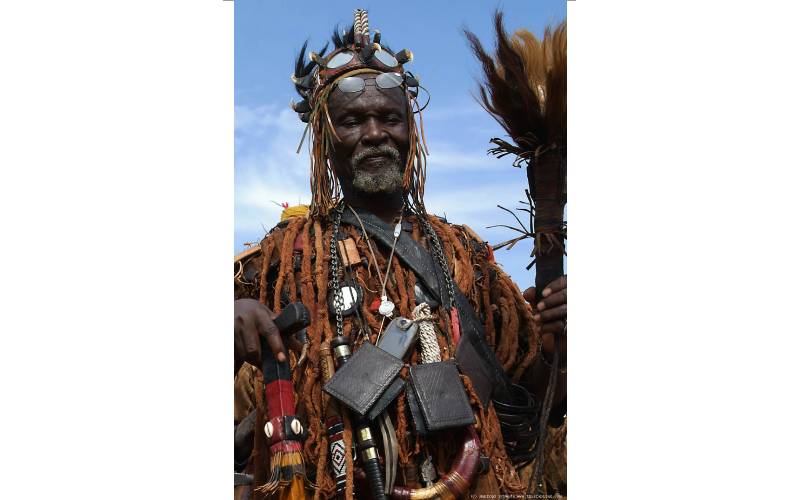 The person in the original image in question is the Chief of Donsow Community.
While in the original photo the Donsow Chief was holding a staff with a fly-whisk, the photo with Raila has the face of a werewolf.
A further reverse image search revealed that the werewolf image was obtained from a website that sells the costumes.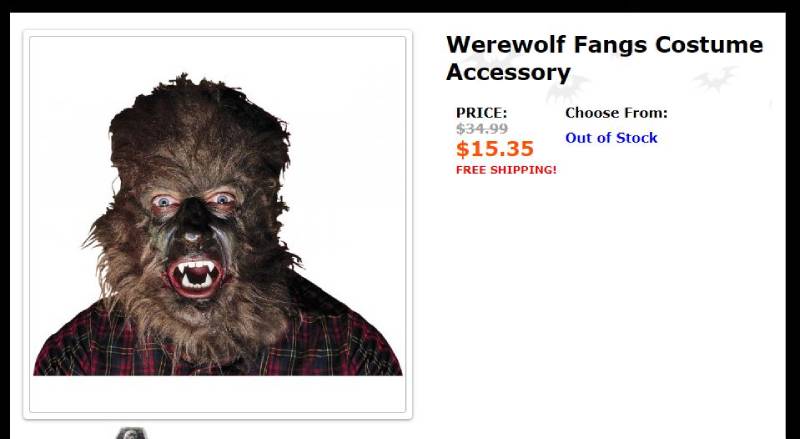 Further research revealed that the same altered image had been circulating online for more than a year after it was posted on Twitter in March 2020.
More assessment of the image show elements of photoshop. This means Raila's picture was carefully placed on the Donsow Chief's face leaving visible marks of blurred edges. A closer look shows contrast in sharpness.
The Checkpoint desk thus concludes the said image is manipulated.