The pregnant racing athlete's story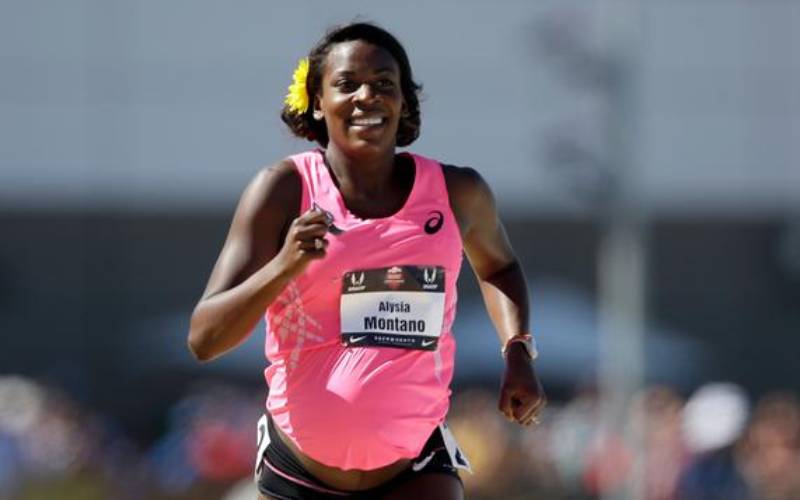 During the recent Tokyo Olympics, the picture of Alysia Montano racing while pregnant circulated on social media, with reports suggesting the photograph was taken during the Olympic Games qualifiers.
The Standard, however, understands the picture of Montano, an American national, was first snapped in June 2014, when she ran an 800-metre race at Sacramento in California, USA.
At the time, she was 34 weeks pregnant with her first child and participating in the USA Track and Field Championships.
Montano emerged last in the race but said her decision to run was triggered by the need to keep fit, stating the exercise was good for her health and that of the unborn baby.
"I know there is a lot of stigma. The word is ignorance, behind pregnant women and exercise. The truth is, it's good for the mom and the baby," she told CBS Los Angeles after the June 2014 race.
Despite losing the race, the five-time national champion posted a time of 2 minutes and 32.12 seconds, nearly 35 seconds shy of her personal best of 1:57.34 from 2010, as reported by the Associated Press.
According to the Olympian, she received a green light from her doctor to race and hoped to clear up misconceptions people have about running while pregnant.
"What I found out mostly was that exercising during pregnancy is better. I did all the things I normally do, I just happened to be pregnant. This is my normal this year," Montano said.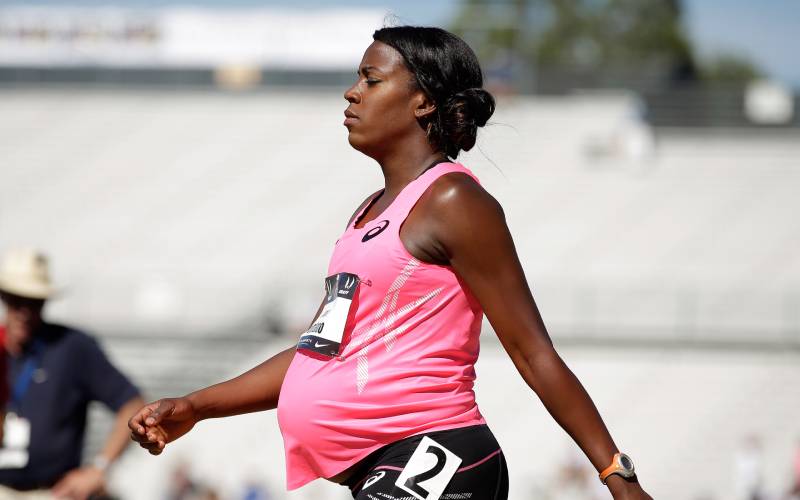 She gave birth to a girl, only identified as Linea, later that year.
Again, in June 2017, Montano took to the track while pregnant with her second child. She took part in the same race five months into her second pregnancy.
"About last night, 2017 USA Nationals with baby number two at five months pregnant. I have some pretty awesome maternity photos from both pregnancies," Montano posted on her verified Instagram account a day after the race.
Montano says she hopes her effort empowers and inspires women who might feel compelled to follow a specific trajectory in life, whether pregnant or not.
"This isn't to pressure women to run during pregnancy. That's not the point at all," she said. "We're just different and that's the point."
Born on April 23 1986, the mother of two is a six-time USA Outdoor Track and Field Championships 800 metres champion (2007, 2010, 2011, 2012, 2013 and 2015).
Other women who have competed while pregnant include German archer Cornelia Pfohl competed in the 2004 Olympics while 30 weeks pregnant, Italian speed skater Martina Valcepina won bronze at the 2014 Sochi Games while pregnant with twins and famed volleyball star Kerri Walsh Jennings, who won her third gold medal while five weeks pregnant with her third child at the 2012 Games in London.