How culture and natural disasters have kept learners out of schools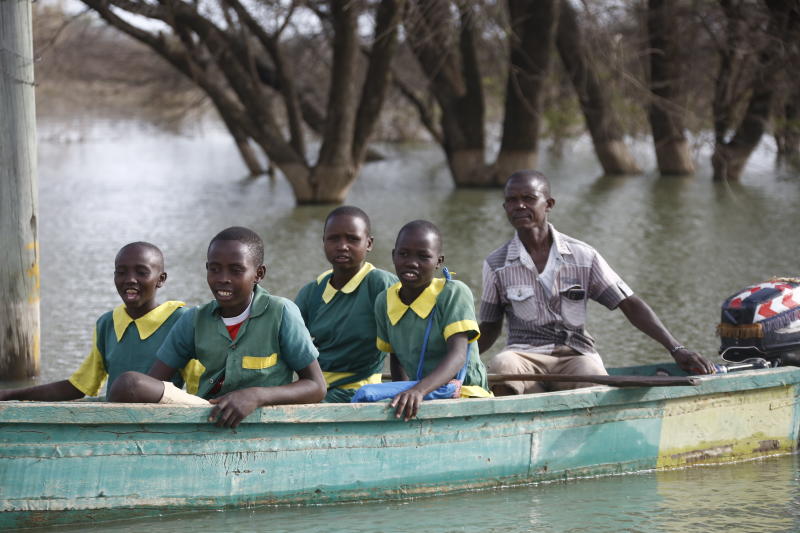 Except for pieces of paper rustled by a breeze behind the classrooms, an unnerving silence hangs over Chemisik Primary School in Tiaty, Baringo County, which is yet to reopen, two weeks later.
In front of the classroom is a makeshift fireplace with stones still intact, an indication that perhaps the compound provided refuge to herders during10-month closure of schools occasioned by the Covid-19 pandemic.
"The school is yet to open. Most boys have undergone circumcision," says Paulo Pkiyeny, a resident.
A few kilometres away is another school, whose administration requested not to be named because of the Government restrictions barring the media from getting schools.
Here, learners have reported back, but no single boy can be found in Grade Four and Standard Five. A few boys are in Standard Six where girls dominate.
On the school's notice board, which was last updated on January 7, the teacher on duty had written observations on the turnout.
"There is poor turn up of pupils today. Parents were sensitised to bring children to school to learn," reads the remarks.
To make matters worse, only three teachers have reported back to the school that previously had a population of 170 pupils. The teachers have to teach from Grade One to Standard Eight.
Boys too have disappeared "into the hills", they say. Ascertaining the numbers of those who have reported is a challenge as reporting has not been consistent.
In the past week, some leaders had teamed up with teachers to sensitise parents to release their children back to school. Here, reporting to school is an achievement and adhering to Covid-19 protocols is the least of concerns.
Among the Pokot, boys undergo circumcision after every several years. The last one was done in 2015.
The right of passage is punctuated with celebrations as boys mark their transition to men. After circumcision, the boys are secluded for three months.
This year, a large number of boys have undergone the initiation and are already in seclusion.
As a result, and coupled with insecurity and drought, several primary schools are yet to reopen, including Chepanda, Chesistet, Alim ECDE, Kapau , Chesawach, Kongor and Chepkarerat.
Schools like Seretion Primary, among others, have not opened because of insecurity. A majority of early childhood development education (ECDE) learners are also yet to report since there is no food to keep them in school.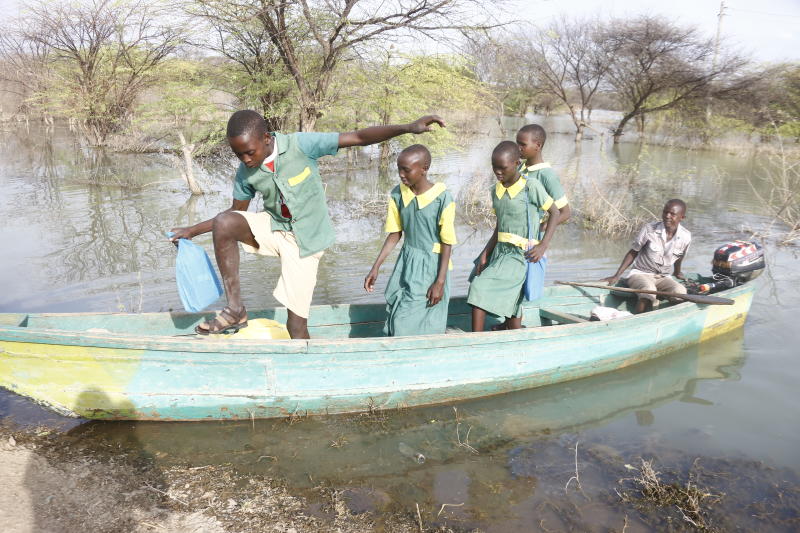 Tiaty MP William Kamket says a majority of the residents had given up on schools re-opening sooner and had the boys undergo circumcision before the Government's school calendar was released.
Biggest challenge
"It is an unfortunate situation, but not the biggest problem at the moment. Many were clueless on the school calendar when they let the boys undergo the cut, but we will mobilise and sensitise the parents to let the children back to school once they heal," Kamket says.
To the legislator, the biggest challenge is the ravaging drought that has seen people migrate to other areas and leading to lack of food in schools.
"Many residents have started migrating and when they migrate, they move along with the children, leaving the schools almost empty. Learning becomes a challenge," he says.
One teacher said an ongoing security operation in Tiaty is also one of the reasons for low attendance in schools.
"Whenever the learners hear gunshots, they rush out of class and disappear into the bushes. Most do not come back to class after that," the teacher said.
In Baringo North and South, however, the problem is different. There are learners, but no schools. Currently, 17 schools – five secondary and 12 primary – are submerged by the swelling waters of Lake Baringo.
Learners in Loruk Primary School, for example woke up to realities of having to cross over to school using a boat or trek for an extra five kilometres to school. Previously, the learners would cross over the 100-metre stretch on foot, but that footpath is now part of the lake.
They now have to spend close to Sh100 a day on transport across the crocodile-infested lake.
"Things are no longer the way they were. Part of the school, which was previously three kilometres away from the lake, is now in the lake. The boys' dormitories are submerged while the playing field has turned in to a hippos' playing ground," says Rev Elijah Cheruiyot, the school Board of Management chairman.
Because of the expenses to and from school, pupils no longer go back home for lunch. Danger also lurks in the water, with hippos hiding and ready to attack at the slightest provocation.
"Crossing over one way costs Sh30 using a boat. Most learners abscond meals to save on transport because parents cannot afford a four-way journey every day. We also cannot allow learners to row themselves because it is very dangerous," says Cheruiyot.
And while the Government has remained firm in urging schools to maintain social distancing, Cheruiyot says that is a dream in their school.
"The Government had promised us some funds to construct more classrooms, but the money is yet to be provided. The learners also need a boat to help them cross over as it is a dangerous venture to cross over using canoes because of the hippos and crocodiles," he says.
He says the school also needs a perimeter wall to block children from playing in the lake and hippos from roaming into the school compound.
"Issues of human-wildlife conflicts is the biggest threat. We have confined learners likeprisoners under tight watch since it is becoming a norm for hippos to roam in school during the day," says Cheruiyot.
During a visit by government officials to assess learning facilities in Baringo County on Wednesday, Government Spokesman Cyrus Oguna said over 90 of learners across the country have reported back to school.
Col (Rtd) Oguna, however, admitted that part of the reasons some learners yet to report to school, especially in Baringo, was as delayed food to support the schools feeding programme.
"The food has been disbursed to counties and will be released to schools in the coming week," Oguna said.
He said learners from submerged schools in Baringo have been moved to other institutions, while 100 tents have also been given to some schools and families that were affected.
"The Government has also employed 17,000 additional teachers to help schools that still experience shortages," said Oguna.
Water, Sanitation and Irrigation Principal Secretary Joseph Irungu said although he was yet to access most of the schools that have been submerged in the region, the government was working to make sure all learners were back to school. But committees in submerged schools, including Lake Baringo Secondary School, are yet to get assistance and have since mobilised resources from the community to relocate the school to a new site.
The school, according to the committee, is awaiting Sh2 million promised by the government to relocate and build infrastructure.
Receive anything
"All buildings were submerged – classrooms, laboratories, dormitories and libraries.
The government had promised us Sh2 million but we are yet to receive anything," says Chesoi Limo, a member of the school BoM.
"When the government delayed to release the funds, we conducted a funds drive and construction of four classrooms is underway. We have also managed to put up some dormitories, but learning will take place in tents."
Limo however admitted that social distancing is a major challenge. He however said the government would provide tents for submerged schools.