BBI judgement: Terms you need to know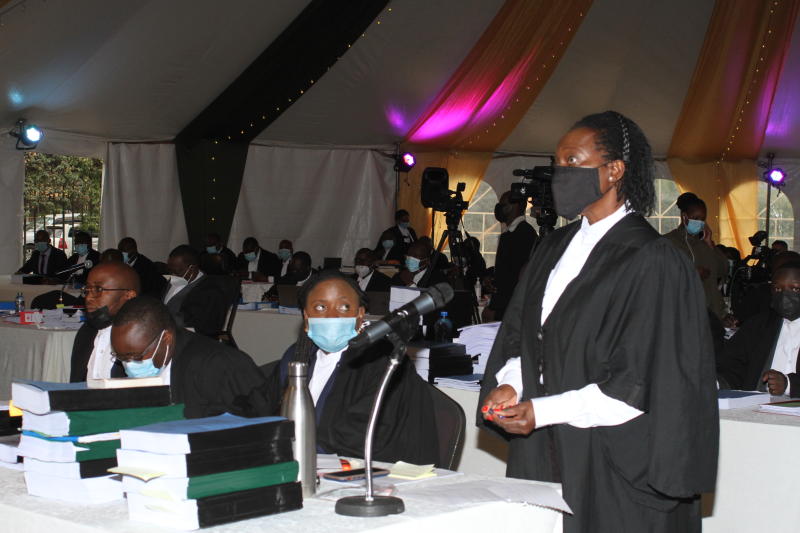 Today, the Court of Appeal is expected to give a verdict on the nullification of the Constitutional Amendment Bill 2020 dubbed the Building Bridges Initiative (BBI).
Here is a glossary of terms useful in interpreting the submissions being made today:
Appellant: A person or any party in a case who applies to a higher court with an application to reverse the decision of a lower court.
Respondent: A party who responds to an appeal made by an appellant and who defends the decision that led to the appeal.
Plaintiff: An individual or party who brings a case against another in a court of law.
Defendant: An individual, company, institution or any party that has been sued in court.
Ruling: A court decision on any legal question presented before it during the course of litigation.
Injunction: A court order requiring a person or an institution to either do or stop doing a specific action.
Judgement: The final court's official pronouncement to resolve all the contested issues in a lawsuit which brings the case to an end.
Interested Party: Is a person with an identifiable stake or legal interest in proceedings before the court.
Amicus Curiae: Latin word for a "friend of the court" who is not party to the case but is enjoined to submit on matters of law to help the court in reaching its decision
Recuse: To disqualify or remove oneself as a judge or magistrate over conflict of interest or bias.
Bench: A group of uneven judges sitting as a collective whole.
Inter alia: Latin word used in legal pleadings to mean "among other things."
Download the BBI Judgement by all seven Judges - Civil Appeal No. E291 of 2021