The meaning of Boxing Day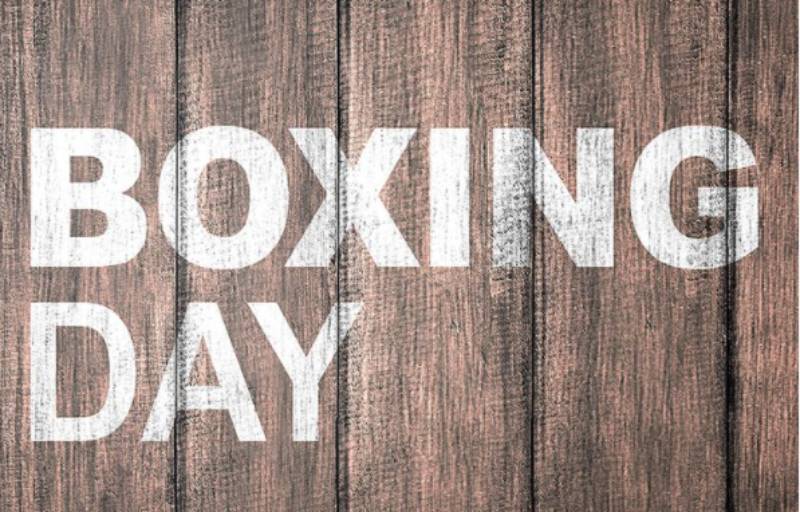 December 26, a public holiday known as Boxing Day, has nothing to do with punches, boxing or leaving your neighbour with a bleeding nose.
It also has nothing to do with trashing the empty boxes left after Christmas Day or the returning of unwanted presents to stores.
The origin of Boxing Day lies in small gestures of charity and generosity.
The holiday is popular in the United Kingdom and other British Commonwealth countries.
The Kenyan Cabinet in 2019 approved the renaming of Boxing Day to Utamaduni Day.
The day will be set aside to celebrate the country's rich cultural diversity and heritage.
There are two leading theories to the exact roots of the holiday name.
In Great Britain, it was a custom for tradesmen to collect "Christmas boxes" that had money or presents on the first weekday after Christmas as gratitude for good service throughout the year.
The Boxing Day was also a day off for servants, who would receive special Christmas boxes from their masters. The servants would then go home to share with their families.
The day also has religious connections as it is observed as St. Stephen's Day in Ireland and the Catalonia region of Spain.
The day is marked by gifting the poor in honour of St. Stephen. The acts of generosity took place on the Feast of Stephen. It was a Christian's duty to help the less fortunate in society.
In some European countries such as Hungary, Germany, Poland, and the Netherlands, the Day is celebrated as a second Christmas Day.
These days, the majority of the people celebrate the day by participating in football, horse racing, hunting, shopping, going for icy mass swims in the sea, visiting friends or any other activities that now characterise the day after Christmas.
For most countries, such as Hong Kong, Australia, New Zealand, Canada, Nigeria, Trinidad and Tobago, Singapore, South Africa, Kenya and Bermuda, Boxing Day is a public holiday for working people and students. When it fell on a Saturday or Sunday, there was a holiday on the first weekday.
But in other countries like Singapore, this tradition has since ceased.
The practice of almsgiving has changed over time but the Boxing Day name has endured.