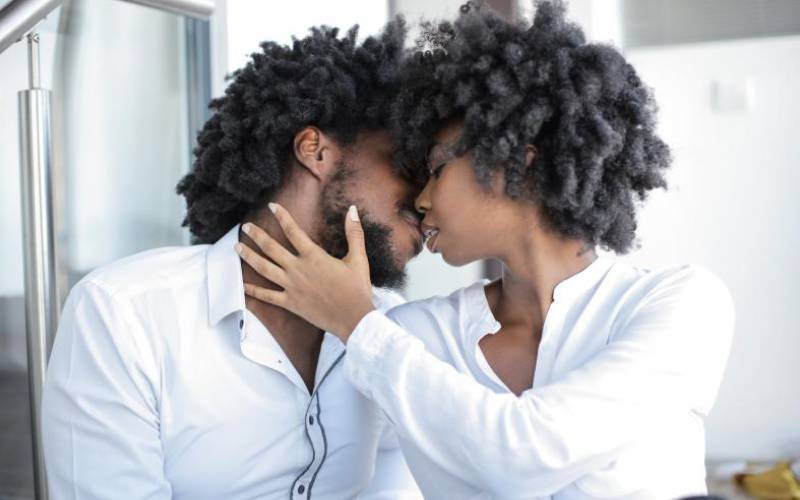 Kissing is a form of non-verbal communication that allows individuals to express not only their feelings but also their desires.
Kissing may play a varied role from couple to couple, but the significance can also vary depending on culture, personal preference and individual relationships.
Here are some of the most common benefits of kissing:
Stress reliever
Kissing releases chemicals like serotonin and dopamine into the brain, which are known to reduce stress levels and make you happier, allowing you to live life to the fullest without worry.
The reduction in stress levels also helps in the reduction of allergic reactions in the body, which are caused by high levels of stress.
Promotes bonding
Kissing releases oxytocin, which has been linked to making you feel loved and attached to your partner. The frequent release of this chemical will allow the relationship between the partners to become stronger and last for a longer time.
Bonding and being affectionate with each other will enable the couple to kiss frequently. Research suggests that this is associated with relationship satisfaction, as partners who kiss frequently tend to be not only happy, but satisfied in their relationships.
Helps with food breakdown
Lip kissing increases saliva production, which helps break down food particles in the mouth. This leads to better digestion of food throughout the body.
Saliva in the mouth can also help keep microbes that cause oral infections at bay, making your mouth healthier and less likely to get infections.
Glowing skin
Yes, the idea that kissing can make your skin glow seems impossible, but it isn't. Lip kissing improves blood flow to your skin, which not only makes you blush but can also stimulate the production of collagen and elastin, which are skin-nourishing proteins.
With glowing skin, you will feel a lot more confident and also have a high level of self-esteem about yourself as kissing reduces the levels of cortisol (stress hormone) in your brain, which helps you to feel better about yourself.
Increased sexual intimacy
Kissing is often associated with sexual activity and intimacy between partners. It builds anticipation and desire, leading to a more satisfying sexual experience. Kissing also allows people to explore and discover each other on different levels, and plays an important role in foreplay and exploration. Through kissing, partners can learn more about each other's likes, dislikes and unique sensual responses. This contributes to a deeper understanding of each other's desires.
Emotional expression
Kissing is considered to be a very powerful way of expressing emotions such as love, desire and affection. Through kissing, a person may be able to express what he or she feels towards his or her partner. Kissing can also be used to determine physical compatibility with a potential partner before expressing your feelings to someone.
Face workout
Lip kissing requires the use of between 24 and 34 facial muscles and can act as a good facial workout, helping to tone your facial muscles and give you a more youthful appearance.
Related Topics