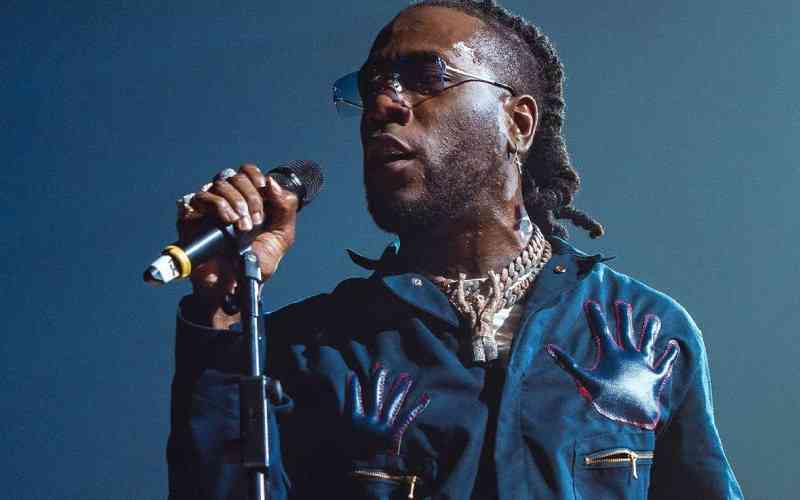 Afrobeats has dominated global dance music for the last decade or so.
Many of us will remember how acts like P-Square of Nigeria colonised our radio waves in the late 2000s. Today, you will hear Afrobeats artistes like Burna Boy, Wizkid, Rema and Davido, not just in nightclubs and parties in Nairobi and throughout the continent, but in almost every corner of the globe.
But the phrase 'Afrobeats' is perhaps a misnomer. This popular music is not necessarily African in general, but specifically West African. In a recent podcast interview, world-popular Afrobeats artiste Burna Boy was asked where the term originated.
He says that 'Afrobeat' is Fela Kuti and years went by (after Fela died), and Nigerian musicians started dropping music that was becoming something.
Fela Kuti, the father of Afrobeat, was a global superstar in the 1970s. His music was a fusion of musical genres such as Highlife from Ghana, Fuji from Nigeria, Jazz and Funk from America and Calypso from the Caribbean.
All of these genres, however, are rooted in the musical traditions of West Africa, including funk and calypso, which were created by the descendants of West African slaves in the Americas. Fela took this fusion of genres and created 'Afrobeat' and portrayed this music to the globe as the music of Africa as a whole, hence the term.
However, local dance music from other parts of the continent is markedly different from Afrobeats. In Kenya alone, we have a huge variety of celebratory music that people dance to across various counties and communities.
South African genres of dance music like Kwaito and Amapiano also sound markedly different from Afrobeats, and yet it has still also reached a global audience outside of the continent, whereas local genres such as Gengetone and Benga have not. How come Kenyan or East African music has not reached the same heights?
Ugandan artiste, Mwami asks this question. Part of the new generation of up-and-coming East African artistes, he recently collaborated with Kenyan artiste Mau from Nowhere on the track Heirecastle, which was featured on Tangaza magazine's compilation album Full Full Condition Vol. I.
He says that his ambitions as an artiste are to seek to "continually challenge the supposed boundaries that people can assume around what is and what is not East African music' and to 'push that as far as possible, reaching platforms, spaces, communities, geographical locations that our music is yet to reach".
Mwami's music is more of a metropolitan fusion than the music of Fela, as he was inspired by what is called the blog era of Hip Hop, an era of Hip Hop in the US.
This happened in the late 2000s when now-acclaimed acts like Drake, Kendrick Lamar and J.Cole all got their start by featuring on fan-created underground blogs and internet streaming platforms not sponsored by major record labels or mainstream media outlets.
His music, however, is not necessarily Hip Hop. When I asked how he would describe his music, he responded by saying "I would say it is my interpretation of dance music. And that means many different things in different spaces".
For his music to appeal to a variety of different audiences in different spaces, he states that he incorporates 'elements of wave bending, which is combining different styles, genres and dancefloors, to communicate something wholly distinct.
About the global popularity of West African music as opposed to music from other parts of Africa, Mwami states that it is a matter of perspective. He advocates for "promoting a more unified holistic thinking; instead of thinking about it as Ugandan music or Kenyan music its East African music, and in doing so creating a more powerful sense of size".
He argues "there are enough Nigerians in Nigeria and the world". It gives them the credence to dominate African music, whereas Ugandans do not have the same global reach and presence. His solution to this is to view East African music more 'holistically'.
When we speak of the populations of the member states of the East African Community (DRC, Burundi, Kenya, Rwanda, South Sudan, Uganda, Tanzania) Mwami states that 'you are speaking about what is potentially the largest, youngest population on the continent.
But perhaps a better step towards furthering the advancement of Kenyan and East African music would be for all of us to show our support and take pride in our local talent.
Related Topics