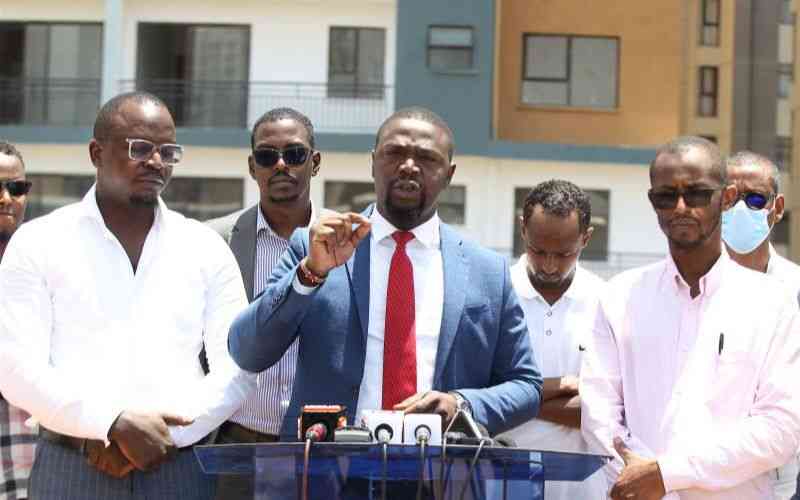 The government is in talks with the Kenya Medical Practitioners and Dentists Union (KMPDU) to avert a looming strike by the doctors in January 2023.
This is after KMPDU, in a press briefing on November 26, 2022, said it would pursue industrial action if the government failed to honour a July 2017 Collective Bargaining Agreement (CBA).
Some of the grievances highlighted by the doctors include; basic salary adjustments, creation of call rooms, posting of medical interns, employment of more doctors and provision of working tools.
KMPDU Secretary General Davji Atella now says the union is ready to engage in meaningful discussions with the government.
He has, however, emphasized that the strike will go on as planned if the government fails to honour the agreement.
"The Ministry of Health and County Government have not obeyed the court order 13 months later and the CBA 5 years later, we hope the engagement will ensure total implementation of the CBA otherwise it will be a waste of time," said Atella.
The Ministry of Labour, on Thursday, December 22, convened a meeting with KMPDU with an aim of averting the doctors strike and calling for more negotiations.
In a letter addressed to union members on Friday, KMPDU Secretary General Davji Atella said a conciliator would meet with government representatives on January 5, 2023 and January 9, 2023.
"Upon negotiations, KMPDU is tasked with the responsibility of providing details of specific doctors with complains of comprehensive medical cover, release for Post Graduate training and promotions.
"We [Ministry of Labour] are required to also provide details of Specific County Governments who violates CBA clauses among other individual claims or grievances," said Davji.
Atella has called upon the government to obey a court judgement issued on October 21, 2021, compelling it to implement the CBA. Failure to this, the union says it remains adamant in its industrial action.
"We also urge for your availability and active participation should we require your energy to fuel our programmes," said Davji.
Already, Nairobi Governor Johnson Sakaja has met Council of Governors (COG) Health Chair Muthomi Njuki and other leaders to discuss the impending doctors' strike.
Related Topics