Home
/
Money
My first consignment was a big loss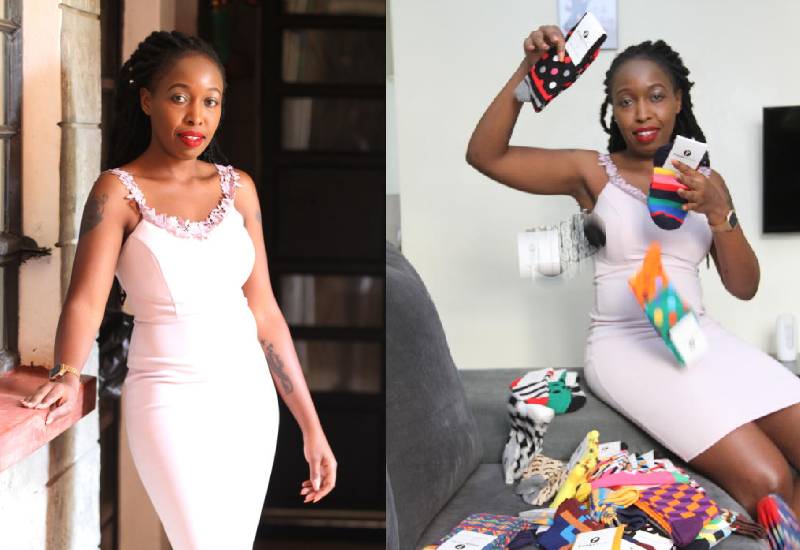 Penninah Maragia, 30, is the founder of Funky Socks, an online business that deals in a variety of socks with colourful designs.
She tells us about the challenges she has faced
My background
I was born and raised in Nairobi. I am the second born in a family of four. I went to two high schools but completed my studies at Gituru High School in Murang'a County.
I then joined the Multimedia University of Kenya to pursue a course in journalism and communication and graduated in 2012.
After campus, I did my internship at Ken-TV and at the Kenya Broadcasting Corporation (KBC). Thereafter, I got a job as a sales person in a phone company.
Since then, my passion and interest for sales and marketing grew and I have been doing it with a bit of customer service.
My last job was at M-Kopa as a salesperson before starting my business.
The idea
I am an ardent socks lover. I would wear socks even in hot weather.
When I saw an opportunity for selling colourful socks with trendy designs, I asked why not try this in Kenya since it was something unique and not ventured into yet.
Happy socks are unique and fashionable, and since people were embracing fashion in the country, I thought to myself why not take that risk.
I have always been into business, and I knew eventually I would venture into full time business.
At that moment, I didn't have any stock, but I went ahead and opened a page on all social media handles.
Fortunately, I got a good response and that is when I decided to look for a local supplier. That is how funky socks began.
What happened next
With time, demand became higher than the supply and I had to find another way to get the socks. I searched for other bigger suppliers/manufacturers.
It was not easy but eventually I got one. The first consignment had a few hitches; there were some unmatched pairs and it was such a big loss.
However, that didn't stop me from wanting to grow funky socks. I moved on to do the next consignment.
On my third consignment, I decided to change the manufacturer and, lucky enough, I found one who was reliable. Four years later, she is still the one who supplies my socks.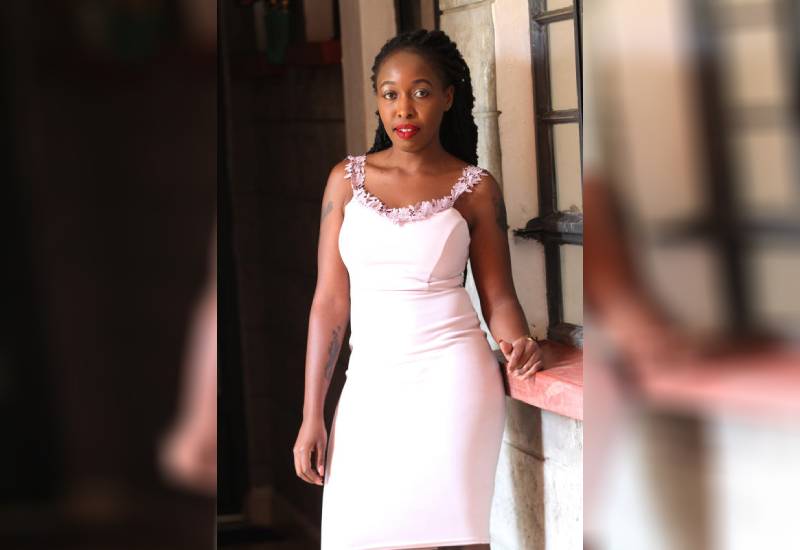 Running a startup
Initially, when I started, I was only dealing with men's socks. Later on, I decided to add knee-high socks for women, then baby-coloured socks and ankle socks.
I then started selling bamboo socks (made from bamboo tree) and no-show liner socks (worn inside shoes like loafers and sports shoes) funky boxers, vests, shoes and anything that has to do with socks.
My signature brand will always be socks. The rest of the additions are just to blend in with the socks since customers always ask for them.
I am working on expanding my brand in terms of adding more accessories and also venture more into styling.
At Funky Socks, we majorly target the young (25-40 year-old) and fashionable corporate men. Women are actually some of our biggest clients because they like to buy gifts for the men in their lives. We also get orders from fashion stylists and celebrities.
Most of my sales come from the online platforms, mainly Instagram. I also get referrals from our repeat clients as well as word-of-mouth.
I currently have two riders who assist me with deliveries outside the central business district. I have a simple way for clients to make their orders. They just WhatsApp me on the business number and I send the products they are interested in.
A client then chooses what he or she prefers, makes the payment to the till number and then sends the products to them either on the same day or the next day depending on logistics.
Where I am now
I have had my ups and downs. I have seen an immense growth in my market. My marketing skills have also grown; I also make deliveries to the corporate world and make sure I put myself outside there as a serious brand so that I can be recognised.
However, there have been challenges such as high shipment charges, yet I can't adjust my prices since I want them to be standard.
There have also been delays in shipment. Being an online shop, sometimes I get customers not willing to buy when have not seen the products, but I am working out a strategy on how to handle this. We have clients who order and, on the day of delivery, they just don't pick calls. These are normal challenges in business. I have learnt to embrace them, always remain positive and find creative solutions.
My greatest entrepreneurial achievement would be scaling up to selling 500 pairs of socks a month, the expansion to incorporate other products and spread my wings and sell to clients in other East African countries.
My tip
I have enjoyed my journey. I have learnt great lessons along the way. Each day is a learning process. I enjoy the fact that I can now have my time and freedom as I build my empire. I have great plans this year and many ideas to implement as my small team grows.
One thing I have learnt and would advise any upcoming business person is that working with a team will get you far and will help you see what you can't see from the outside. Embrace hiring professionals for your brand.
Remember consistency and persistence is key to success. Discipline, customer feedback and satisfaction, networking, and finally prayers cover all.
Related Topics