Annie Awuor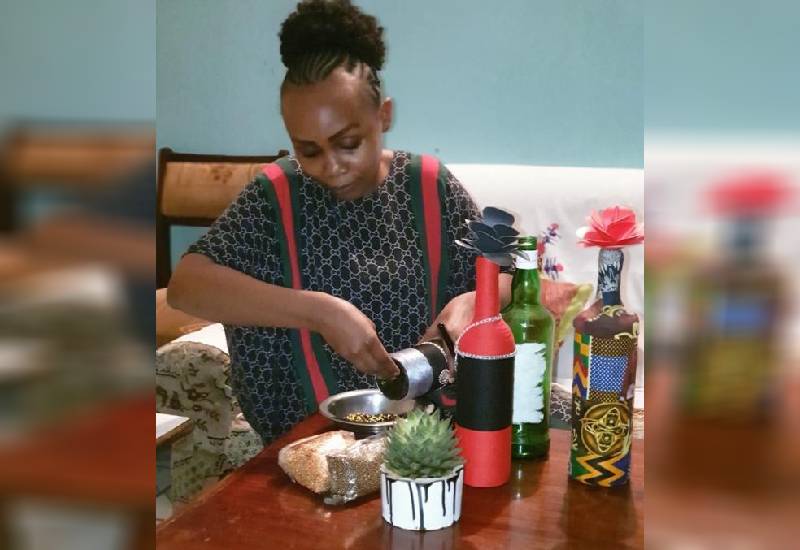 The lockdown came with lots of extra time, which birthed ideas, rediscovered hobbies, reinvention and new businesses. Catherine Kathambi Gitari, 34, tells us why converting her pass-time skills into money did not come as easy as she had imagined
My background
I have a Bachelor of Arts degree in International Relations and Diplomacy. I work as an office administrator. I have always been very creative and good with my hands. And so when I am free, you will always find me crafting and doing various do-it-yourself (DIY) house projects. Indeed, when my friends and family are having events, they usually ask me to create pieces for them or to take charge of décor arrangement.
The idea
I never really thought about turning my passion and talent into a business, but during the Covid-19 lockdown, I had time to reflect and realised I could use my talents to make a little extra money. I dedicated more time and focus on my talent and, as a result, Bikat Custom Creations was formed.
What happened next
I would take used wine bottles and up-cycle them into drinking glasses, ash trays and candle holders. I really enjoyed seeing the great transformation a simple wine bottle brought to a room after I created a lovely décor piece from it.
READ MORE
I also loved seeing clients' faces brighten when they saw the final products, and also the fact that I was doing my part to clean up the environment through re-purposing waste glass was a plus.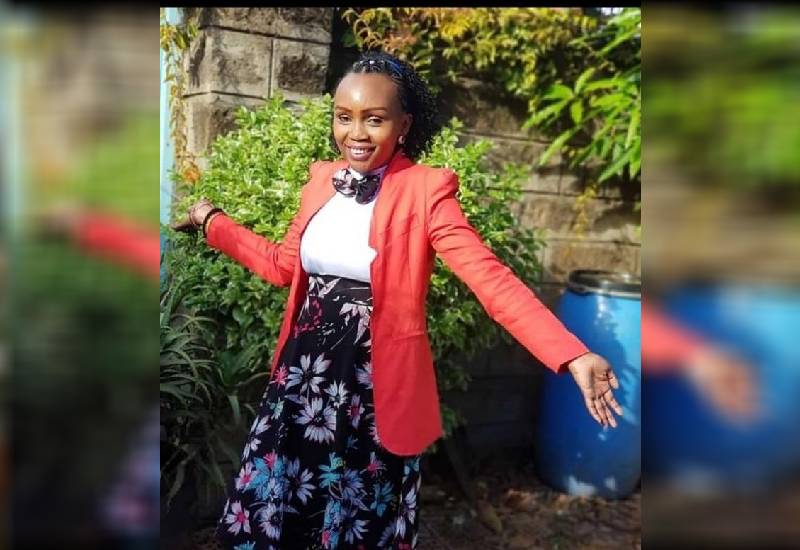 Running a start up
My clientele is vast - from individuals who want pieces for their homes, to office spaces and those that want to gift their loved ones during special occasions, to groups that want décor pieces for their events (bridal or baby showers and birthdays). There are also those in the hospitality industry who want custom made pieces for their events.
Though it has been truly rewarding seeing my hobby turn into something that is financially viable, it has come with its share of challenges. First, converting my hobby into a business has not been easy because you now have to start to think differently. For example, making a product is no longer only about creating something beautiful, you now have to also consider what the correct price should be in order to not only cover expenses, but earn a profit on top. Also, it is no longer about fun and passing time, as I now have to work with client deadlines.
Additionally, because it is a side hustle, I work in the evening and the weekends when I have an order, and this cuts into my family time. I am a wife and mother of two and I can tell you for free that balancing my time has not been easy, but I am trying.
Lastly, getting raw materials (bottles) is not always easy. When I first started in March, getting bottles wasn't hard, as I would get them from friends and family. But this has changed because, over time, my client list has grown and I now get requests for very specific decorative shapes.
As a result, I have had to engage jobless youths to assist in sourcing, collecting, cleaning and sorting of the bottles, and this adds to my production cost.
Where I am now
I am not where I want to be, but every day is a learning process. Also, interestingly enough, I now have clients who do not just want me to provide decorative pieces but to provide curtains and rags that match with my handmade décor pieces. Although this has challenged me to venture into a new dimension of business, I am enjoying it. I am now learning more about interior design so that I can meet my clients' expectations and needs.
My tip
Get a mentor; he or she does not have to be someone in your line of work, but an entrepreneur, to help guide you. Besides that, attend business seminars, as it will open your eyes to a whole world of possibilities. Further, do research, and ask a lot of questions.