Home
/
Money
Hustling after life: When death is big business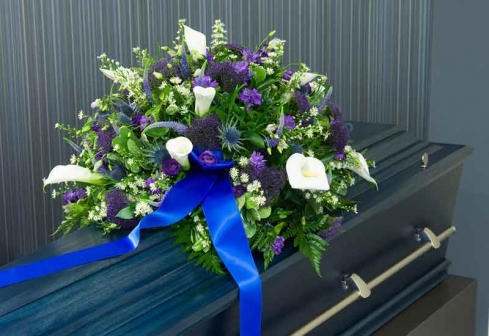 I recently had a conversation with a friend on the state of the economy. What was supposed to centre on GDP growth rate and other economic statistics took an unexpected twist when he reported that his brother was complaining there's no business since fewer people are dying. His brother is in the business of leasing out hearses and selling coffins.
My friend narrated how the young man, who used to plane wood as an employee, started his own coffin-making business, which graduated into hearses, and more recently, a contract with a major hospital to provide morgue services.
It reminded me of a student I had about 20 years ago whose ambition was to start a morgue. Her classmates laughed, but her she was ahead of her time. No wonder I still recall her name – Munga, did you actualise your dream?
Big business
Death is big business, especially for hustlers. You can easily make money because grieving people have no time to argue or bargain. Who wants to be found by his relatives haggling over the price of a coffin when people have so generously contributed to its purchase?
Grieving is a seller's market – just like the 'break down' owners who rejoice when your car is involved in an accident or stalls on the road. Tied by our traditions and ancient beliefs, we have left it to a few people to make lots of money in this business - until recently.
The pioneers in the grief industry have moved up the value chain. They now provide chapel services in addition to morgue and hearse rentals. Families now want to outsource as much of the grief process as possible – professional mourners were actually also ahead of their time.
As we become busier and our wells of tears run dry, we are more likely to outsource unthinkable services, such as burying our loved ones. I'm surprised we're grappling with a lack of space at Lang'ata cemetery. Why are there no private cemeteries, except for old churches?
It has never ceases to amaze me how ingenious hustlers are. They are never left behind by any industry, no matter how sophisticated it is. They are already making money from SGR by buying tickets and selling them at higher prices – this is a clear indicator that the ticket prices are below the market.
Hustlers' inexhaustible energy ensures they hustle both when it comes to life and death. One wishes all other industries would emulate this ingenuity, energy and flexibility. We may laugh at them, but they laugh all the way to the bank. Their business exemplifies the paradox of life – as some grieve, others silently celebrate. Maybe that's the reason weddings and funerals share flowers ....
Related Topics