Home
/
Money
7 Ways to shake off the shackles of debt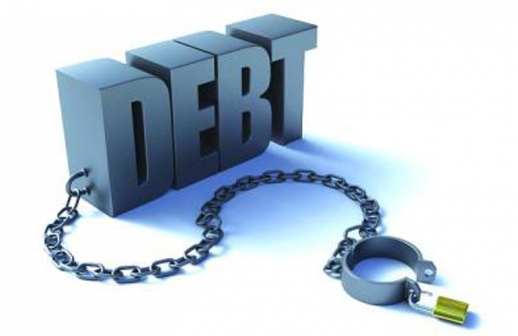 Two women found themselves in the depths of endless debt. They created the crevice of debt and gleefully entered it. But when the crevice started hurting them, they did not know how to squeeze their way out.
The first one wanted to buy a fridge she had seen in her friend's house. The modern fridge even had a password to open it. This was to help her rein in the wastage in her house and keep tabs on her family's actual food cost. Noble idea in the long run, it seems.
She did not have the money. But she had to have the fridge. How, she asked herself, would her friend who tailed her in class those years back be ahead of her now? So she borrowed money from two chamas to acquire the prized gift.
Note that she did not really need it but bought it to be at par with her friend. Her reason of keeping tabs on her food budget was to fool herself about the unnecessary acquisition.
Then time for repayment came; she did not pay. Interest was pegged at 12 per cent per month. She did not have the money. Her salary was tied up in bank and Sacco loan repayments. The little she earned after everything had been deducted was hardly enough to see her through the month.
Soon she started borrowing from friends to cool the heat from the chamas. Right now she is indebted to the nose. When her phone rings, she gets panic attacks.
For how long is she going to press the 'busy' button?
The second woman has accumulated loans for taking her children for holidays over the last two years. She says it is a tradition for the family to go on holiday as soon as her three children close school.
She is yet to complete repaying the first very first loan which she used to take her children to Zanzibar. In the last holidays, she borrowed yet again for a trip to the South Coast.
Her debts are up to the tune of Sh3 million. Now, she says, she has run out of ideas on how to service her loans. Can she be declared bankrupt to escape creditors coming for her life? She seeks to know.
These two represent many people who have found themselves in the confusing world of being indebted. Here, I share a few tips to help you deal with such financial situations.
· Before buying anything, search your soul.
Do you really need this item? Can you do without it? Will it give you peace of mind that you lack in your current status? If you do not need it but just want it for prestige, just do not go for it. Prestige is not enough reason to lead you into a web of debt.
· Borrow for holiday? Not really.
Save for such luxury. If you plan to go for a holiday that costs so much, start saving for the same early. If you must borrow, have a sound plan on repayment and do it fast to avoid the loan's interesting shooting over the roof, making you pay nearly double of what you spent.
· Traditions are not cast in stone.
If your finances are running low, just be frank about it and tell those who expect holidays or five-star treats that this time round, you cannot afford it. You will be pleasantly surprised that they understand.
If they don't, then you are raising the wrong generation. The reality in this life is that there are ups and downs – socially and financially – all the time.
· Even if you are in dire straits do not be tempted to go to shylocks; their high interest rates will kill you before your time.
· Take loans that you can service; never allow your loan to rise beyond manageable levels.
It is painful to pay interest of up to 200 per cent upon the principal borrowed.
· Teach yourself how to budget and stick to it.
This will discipline you and give you skills to stem extravagance.
· Live within your means.
Do not feel under pressure to be like others. Lead your life to the best of your ability.
Related Topics