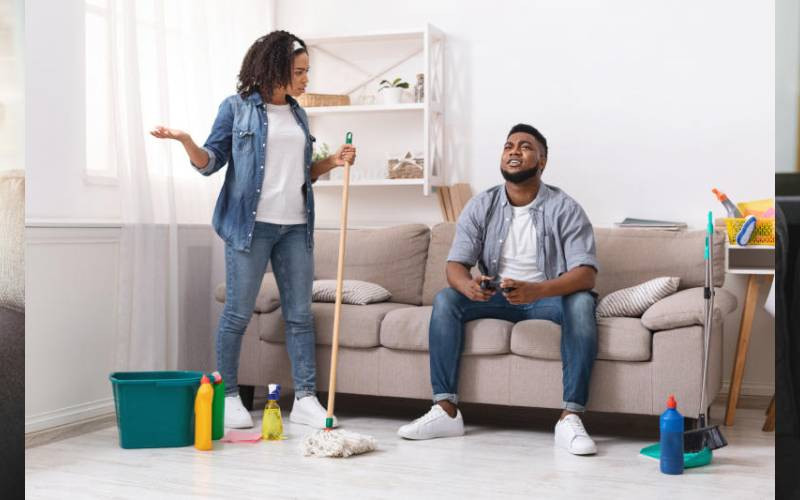 Hi Chris,
My husband and I both work, and I think we have a better relationship as a result. But there is a catch. I seem to spend a lot more time on housework and childcare than my husband, even though he says he will help. What do I do?
Chores
Hi, Chores!
This happens all over the world. But why? After all, bachelors do their stuff. How come they stop when they marry?
Many do not. But that depends mostly on how their wives behave. It starts with both of you being flexible about your roles in the relationship.
Neither arguing that their career's more important or insisting on controlling any other aspect of your lives, like childcare. Instead, be a team in everything. Running the home, raising the children, and earning money.
But you might find that surprisingly difficult because women always want to set the standards for housekeeping and childcare. But that is precisely why men stop helping!
Because you would be amazed how much husbands are put off by their wives insisting on controlling standards in the home. Like re-stacking the plates her way when he washes up. Or insisting on her choice of groceries. Very demotivating!
Instead, encourage your husband to take part in child rearing and housework by complimenting his work rather than criticising it.
Not finding fault can be hard at first. For example, letting your husband put the children to bed in his way instead of yours, and in his own time. Wives can get very critical and have high expectations.
Let them go. Do not assume you are a better parent than your husband, and develop confidence in his ability to learn new skills. Do not expect him to agree with your priorities, or to notice things you think need doing. Instead, ask, and bargain. Like offering him a lie-in for lunch out with your friends.
Because there are real upsides to succeeding. Like your children will become much closer to you both. You will be surprised how much more fun you are both having. And how he becomes better than you at some things!
All the best,
Chris
Related Topics