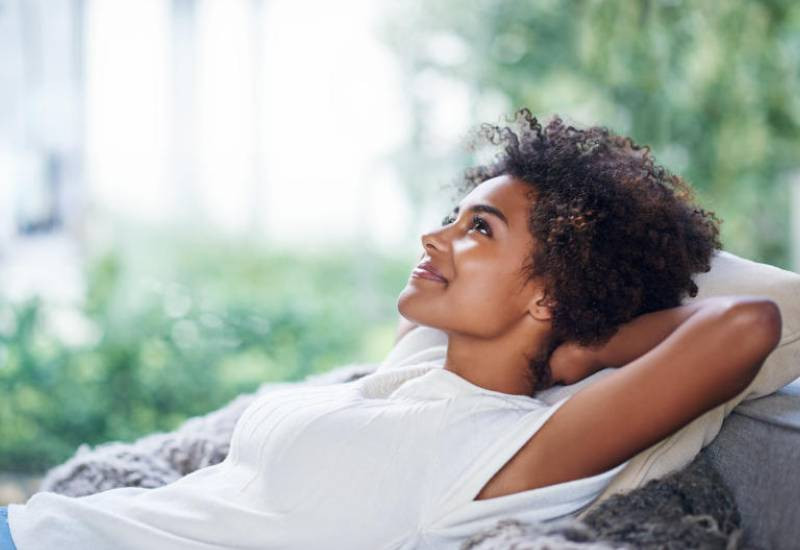 Hi Chris,
I'm a happily married and mature woman, in fact almost 40. And so I thought that all that really exciting sexy and passionate stuff was well behind me.
But just recently I've started having the most inappropriate thoughts. I mean frankly bizarre sexual fantasies about both my husband and other men.
Like a former partner who I haven't seen for 20 years. And my best friend's new boyfriend! What's going on? Am I going nuts? Surely a normal woman shouldn't be having thoughts like this at my age!
Fantasies
Chris says,
Hi, Fantasies!
Everyone has sexual fantasies, and everyone thinks theirs are weird. But they're not, though we rarely find out because people never talk about them.
We're sort of ashamed of them, especially the ones we have while we're actually making love. But practically everyone fantasises during sex, at least some of the time. Maybe imagining making love to a past, present or imaginary partner.
And they tend to be especially common and intense in women around your age because that's when female libido reaches its peak.
Mostly we use fantasies to intensify our arousal when we're with our partners. But we also use them to imagine really way-out ideas. Without the risk of a refusal.
Such as sex in ways that are 'wrong,' like somewhere you might get caught, or with a forbidden lover such as a stranger - or your best friend's boyfriend! Imagining sex with your current partner is a popular fantasy when they're not around, while many people fantasise about sex with someone else when they are!
Both sexes fantasise about being irresistible. Men tend to focus on the physical features of enthusiastic partners, women dwell on their imaginary partner's personality. And the sex always involves emotion, passion, and romance.
Men generally imagine themselves being in control, while a woman's more likely to focus on her partner's interest in her and to imagine something being done to her. A particularly popular female fantasy is being spanked for some misdemeanour by a powerful man and then making love together.
So don't worry about your fantasies. They certainly don't mean there's something wrong with you. They're a natural part of being human, and help us sort out right from wrong. Fantasies that feel OK we might try out in real life. And the rest we just keep to ourselves.
In fact, sexual fantasies seem to be an essential part of our lives. Because it's the people who have the fewest fantasies who seem to have the most sexual and relationship problems.
So don't ever feel guilty about them, just have fun! And tell your husband about them. It's great therapy for couples. Admitting you're both sexy people with sexy thoughts.
All the best,
Chris
Related Topics