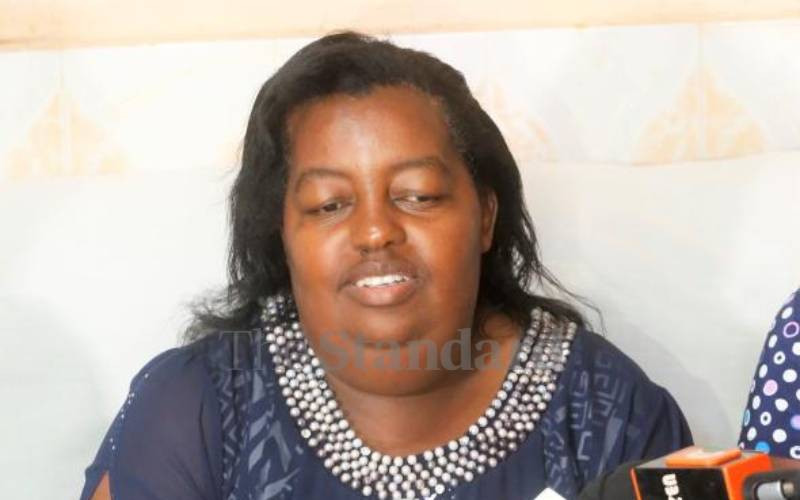 Slain Embakasi East Returning Officer Mr Daniel Mbolu Musyoka asked to be prayed for before leaving his Nakuru church and travelling to Nairobi for work, The Standard has established.
Pastor Daniel Njuguna of AIC Lanet Umoja said that Musyoka requested for special prayers for him and other IEBC officials during his last Sunday service at the church on July 31.
"He stood up from the congregation and asked for prayers saying that his job was risky. We prayed for him and continued with prayers only for us to learn that he was missing," said Njuguna.
Mr Musyoka, an employee of the Independent Electoral and Boundaries Commission (IEBC) who went missing on August 11 was found murdered in Oloitoktok, Kajiado County on August 15. A cloud of grief struck Nyonjoro Village in Lanet, Nakuru County after the residents received news of Mr Musyoka's death.
"He was a very committed choir member. We learnt of his death with great shock as this was unexpected. He was a humble man," said Njuguna.
Nearly a week of prayers by his church at his Nakuru home for his safe return ended in tears and sorrow.
"He was more than a brother. It is painful. It has happened. We thank God he has been found but the pain in our hearts cannot be described," said Ann Kyalo, a cousin to Musyoka.
Mr Musyoka's wife Tabitha Mbolu who was overwhelmed by emotions was escorted to a vehicle that ferried her to Kajiado to get firsthand information from the police and the morgue.
"Family representatives went to Oloitoktok and have positively identified his body. Detectives say he appears to have died a painful death and we hope justice will prevail," said Kyalo.
Police reports indicate that Musyoka, 53, was tortured to death and his body which had visible physical injuries dumped at Amboseli National Park in Kajiado South.
"He was never at loggerheads with anyone. We are wondering what he did to warrant his execution," said Kyalo.
Martha Wairimu, a neighbour called on the Government to expedite investigations saying that it was regrettable that he had died in the line of duty.
"Musyoka had no personal interest in the elections. We don't want his death to go unpunished as was the case for Chris Msando," said Wairimu.
Leah Mwangi, another neighbour said the Government should take responsibility for the loss, saying he should have been provided with security at all times during the period.
"He was working for the Government which must now do what it takes to expose and bring his killers to face the law," said Mwangi.
Related Topics