Home
/
Hair
Five ways to detox your hair the right way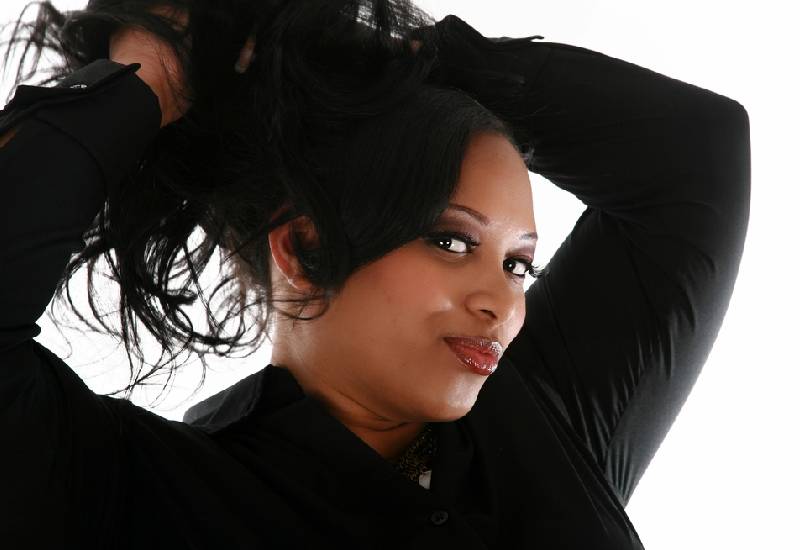 Many of us don't have a problem understanding that our bodies need a break once in a while to get rid of harmful toxins after binging on junk food.
Likewise, so does your hair. I mean, is your hair not part of your body?
Days of not washing, dust and other environmental elements can leave your hair with dirt, grime and product buildup that can result in dry, flaky, itchy and unhealthy hair.
For these reasons and more, detox is crucial to remove all those chemicals and other disgusting residues that can be toxic.
To promote healthy hair and scalp health, you must detox your hair regularly.
So basically, a hair detox involves deeply cleansing your hair to unclog the pores, clear product buildup that is lodged in the follicles and buff away dead skin cells all the way to the hair shaft.
Once you have decided this is what your hair needs, here are some tips to help you detox the right way.
Trim
Before you start the detox, give your hair a trim. You can do this by yourself or go the salon for a professional cut so that you don't lose too much length.
If your hair is looking dead and limp it is time to get rid of those split ends especially if you have been using too much heat, products and chemicals on your hair.
Rinse with ACV
Apple cider vinegar will help balance your scalp and hair pH due to the alkaline nutrients present and other components such as vitamins B and C.
After shampoo, rinse your hair with diluted ACV to unclog the pores and reduce dandruff due to its anti-inflammatory properties without stripping your hair of the natural oils.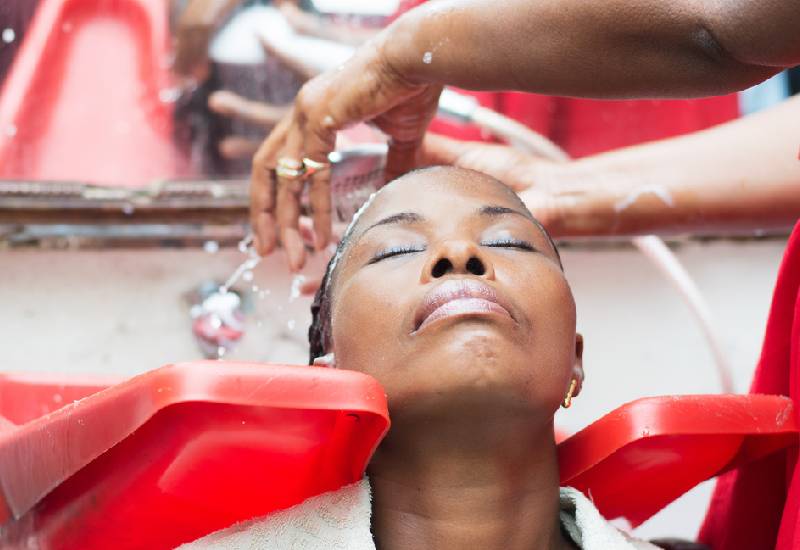 Scrubs
There are so many products in the market that will do the job right. Look for a product that gently exfoliates and unclogs the pores while nourishing and moisturizing your strands.
You can also choose one that has healing properties especially if you struggle with itchiness and dandruff. These can help resurrect and rejuvenate your scalp.
Aloe vera
This super plant has so many health benefits including for your hair. Thanks to its conditioning and anti-itch properties, it also improves cell turnover from the vitamins which increase blood circulation and help fight skin conditions such as dandruff.
All you have to do is cut open the aloe Vera and gently apply the gel directly to your hair and scalp then leave it for about an hour under a shower cap. Once the time is up, wash it off with a gentle all-natural shampoo that won't strip off the natural oils from your hair.
Bentonite clay
Coming in powder form it is one of the best detoxes for your body and hair. Due to its antibacterial properties, it promotes healing and tackles growth of harmful bacteria.
For best results, mix equal parts of bentonite clay, aloe Vera and some apple cider vinegar to make a paste then generously apply it on your hair and scalp.
Let it stay for an hour then rinse off.
This is an excellent way to purify your pores and clarify your scalp.
Related Topics