Home
/
General
Girl code: Will you be a 'good in-law' at Christmas?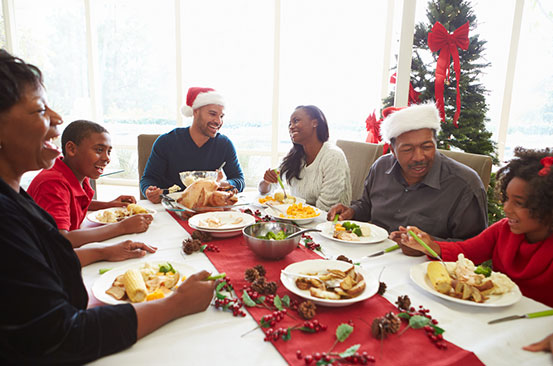 To my fellow women who have crossed from singlehood to marriage, I would like us to have an honest discussion today. Christmas is around the corner. So today my question is, whenever this season comes and your husband says you all will be going to celebrate with his parents back at home, does it in any way hurt you or do you grab at the chance? Again, do you just go to avoid conflict?
I have seen how happy some women get when this opportunity presents itself and I have equally seen how some curse the chance. Most of those who don't like this idea have their own parents back at home and always feel like they are being arm-twisted to head the other direction for the holidays. I have also seen women who have had to come up with a plan and kill two birds with a single stone by dividing the holiday into two and spending each half on either side.
You know, sometimes I miss my life when I was engaged but sometimes I sit back and celebrate my singlehood. I always try to imagine, what if my parents were alive? Would I have been that submissive wife who happily goes to her in-laws during this long awaited holiday? Or would I have been the stubborn one who brings up excuses in such situations?
Marriage requires absolute sacrifice; a heart not too quick to react and a brain that can control how it reasons. To be honest, I would have found a way to spend all other holidays with my in-laws but save Christmas for my parents. I know I would have been that stubborn wife. But you see, I lost my parents many years ago and this automatically gives me no option when this time comes. When I get married, my in-laws will be happy because I will be travelling to their home whole heartedly. That's if they are welcoming.
When I was in my twenties, I visited my man's home and, trust you me, there's nothing to write home about the visit. These humans made me work like a donkey and I was there trying to prove to them what a super wife I was -- someone fit for their son. I even went to the village's water point, some seasonal stream and fought my way with donkeys as I tried to get to the point where I could fetch clean water.
I still didn't get married to this man. Even after doing everyone's laundry at that water point and carrying the wet clothes back to the homestead to air out and dry. Anyway, all I am trying to say is that if I ever get married in a homestead where I am not appreciated as I am, then most likely, I will never torture myself going to celebrate Christmas there.
Those homesteads where wives are not appreciated are unbearable! By the way, it's very easy identifying a woman married in such a homestead. Just be keen on how the woman packs her stuff when visiting that village. You will find these women packing everything they may need during their stay to avoid borrowing from anyone in the compound. Not even their parents in law. You will see a woman packing drinking water, utensils, even their own gas cooker. They will pack even something as basic as a bucket to do laundry with. I once saw someone pack a wall clock and when I asked her why, she said she didn't want to bother people with anything back in the homestead. You mean there are homesteads where people don't even tell their in-laws what the time is when asked?
Like I was saying, I am that good girl my mother brought up. I will be a very obedient wife. If my husband wants to whisk my children and I to his home and call it a holiday, holiday it will be. If I land in a homestead of bullies, I will even pack my bodyguard and a siren to alert the whole village in case someone crosses my path. I am petty like that! But never again will I present myself to the world for worthless experiments. The only time I will go near a donkey is when I will be in Lamu for a fully paid holiday.
Related Topics